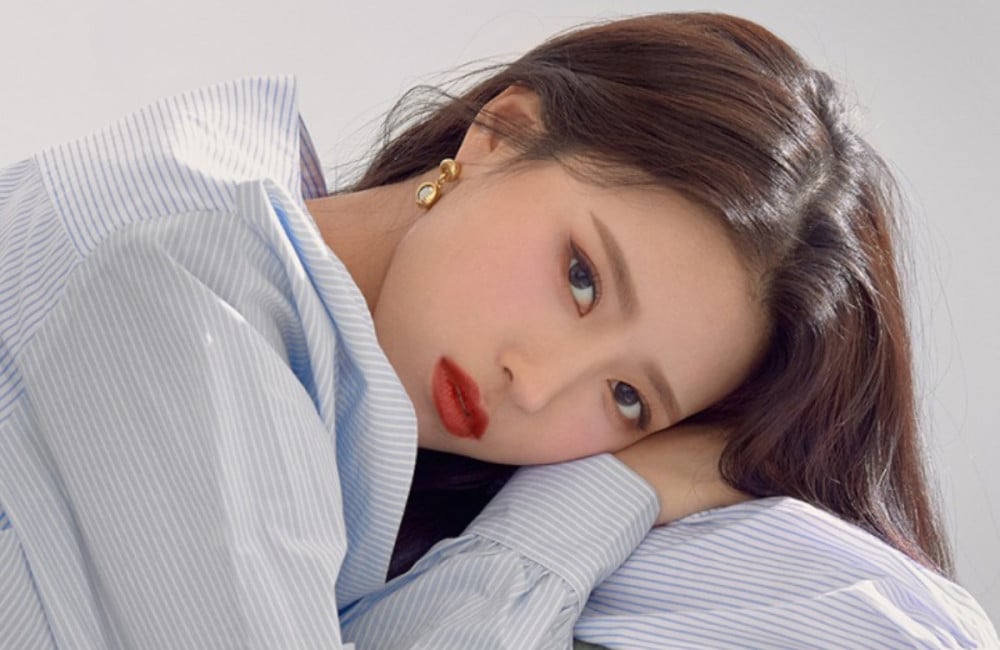 Lee Mi Joo is spring-ready in the latest issue of 'The Star'!

On February 27 KST, the magazine revealed the Lovelyz member's photoshoot for their March 2021 issue.
The concept for the editorial is 'Lazy Spring Days,' and in the images, the idol is dressed in a chic yet casual fashion incorporating colors for the warmer weather like blue, yellow, and green. During the shoot, she admitted that she does not normally consider pastels something that look good on her, but thanks to the shoot, she was able to see a new side of herself.
In the interview, she discussed her apperance on the MBC variety program 'Hangout with Yoo,' where she had a fun time investigating and solving crimes with host Yoo Jae Suk.
"I went to go shoot, and it was 100% the skit. I was really shameless with my acting, so the staff said it was fun. Even after the filming ended, I was immersed in the skit, so when I called my mom, I called her saying, 'This is Detective Lee,'" she explained with a laugh.
As an idol who not only performs, but is popular on variety programs, she was also asked about what they mean to her, with the idol answering, "I have a completely different relationship with each of them. On variety shows, I'm not being an idol and showing the real me, while on stage as an idol, I want to show a completely different side through my performance." She then described the 'real her' as someone incredibly tender, adding that she has a personality where if someone is crying, she will eventually join them in crying too.
Lee Mi Joo then revealed that she wants Lovelyz to try a stronger concept in the future, something with a "bold and sexy, funky feeling." She explained that she had shown a 'lovely' side with Lovelyz for the past seven years, but now has a goal of showing fans a more mature side.
As for her goals for the year, she explained that she simply wanted to live as someone who is trying their best or an enegizer who never gets tired. "My wish is for Lovelyz to have another online concert. I want to put out a solo album, and I hope that a lot of people are able to give Lovelyz a lot of love," she concluded.
Meanwhile, more photos from the shoot, as well as the rest of the interview, can be found in 'The Star.'
Check out photos from the shoot below!