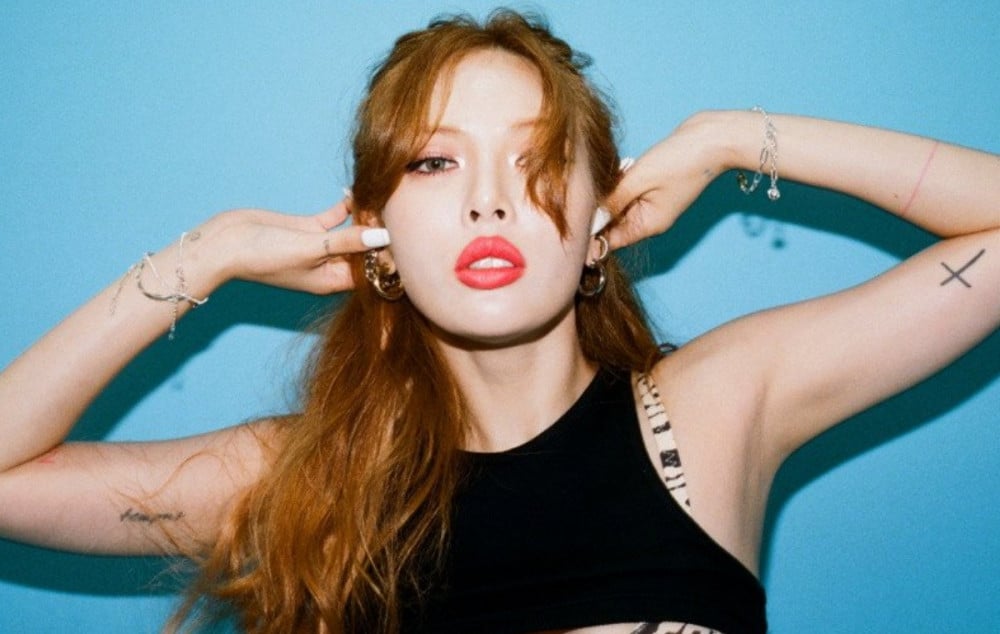 HyunA revealed her only celebrity friend besides her boyfriend Dawn.

On February 3, HyunA featured as a guest on 'Kim Shin Young's Noon Song of Hope', and one listener asked whether it was true DJ Kim Shin Young was the singer's best friend. HyunA expressed, "Do I even have any other friends? I only have one celebrity friend. I won't make any more."

Comedian Kim Young Chul also previously revealed on 'Knowing Brothers' that the "I'm Not Cool" singer only had one friend, Kim Shin Young, and her boyfriend Dawn agreed. When the DJ suggested, "Keep your eyes open when you're doing music shows," HyunA responded, "I don't have opportunities to meet anyone anymore because of COVID-19."

Kim Shin Young then mentioned a time when HyunA burst into tears after she told the idol, "I hope you eat well," and HyunA explained, "It's because someone who's like my real older sister looked into my eyes and said that to me."

In other news, HyunA dropped her music video for her follow-up track "Good Girl". Did you know HyunA and Kim Shin Young were best friends?