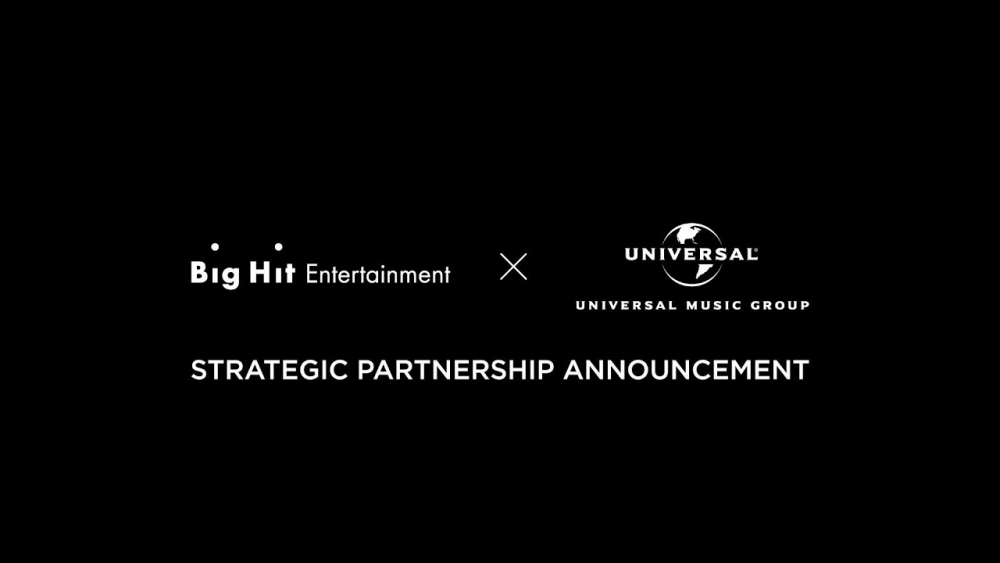 Just yesterday, Big Hit Labels announced that they would be launching a new boy group in partnership with Universal Music Group.

Big Hit Entertainment officially announced the joint project with Universal Music Group at a joint presentation event of Big Hit Labels and Universal Music Group, which was broadcast live on the digital live streaming platform VenewLive on February 17th.

During the presentation, the two chairmen of each company and the Global CEO of Big Hit Entertainment revealed the strategic plans on launching a new global boy group.

Lenzo Yoon, Global CEO of Big Hit Entertainment, explained the global artist project by stating, "We are planning to debut a new boy group in partnership with UMG for the global stage. We will select the members by holding a global audition."
He announced that the audition program would be airing in partnership with a U.S. media partner in 2022. He further elaborated, "Big Hit will be in charge of discovering and training artists, fan content production, and communication with fans through Weverse. UMG will be in charge of music production and global distribution utilizing their powerful local network."
After the announcement has been released, there have been various reactions from netizens all across the globe. Just as so, Korean netizens gathered to an online community to share their thoughts on Big Hit Entertainment's future boy group project with Universal Music Group.
Korean netizens commented, "I'm a BTS fan and it's an entertainment company, so they probably know what they're doing, so it doesn't matter to me. BTS is doing well, so I don't mind," "Are they starting to release all these boy groups in hopes that one of them can be as successful as BTS?" "I feel like Big Hit is coming out with too many idols now; it's like some factory for idols. lol," "Man, this global thing. I think BTS is unprecedented and will be the only one," "Big Hit keeps trying to go for global but BTS achieved it organically. They're special and it's not something you can just recreate," "I mean I understand the need for expansion because an entertainment company can't keep depending on one group," "I won't mind as long as they have the company staff to support all their artists fairly," and "I wish TXT and ENHYPEN can be successful first, lol."