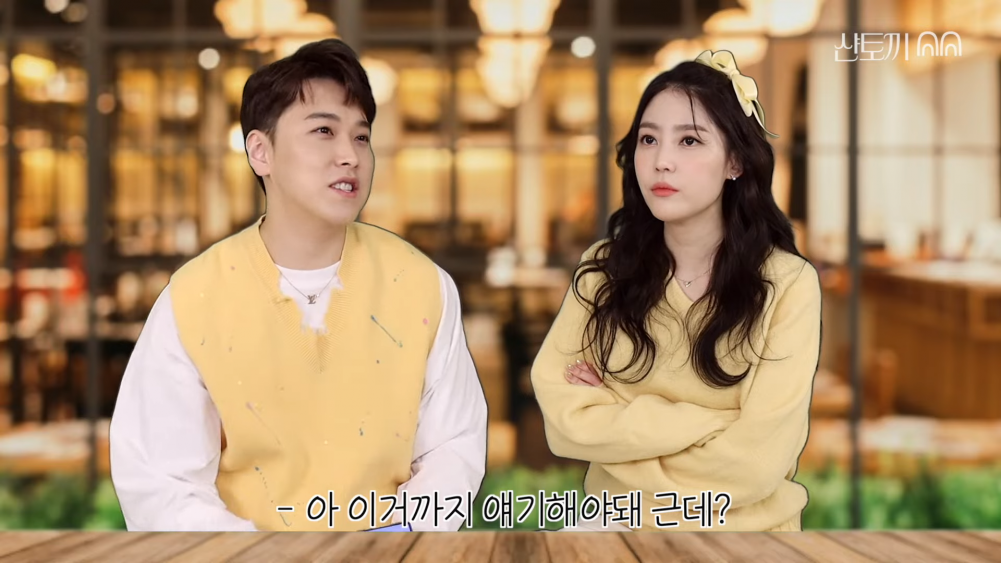 Not too long ago, Super Junior's Sungmin and his wife Kim Sa Eun revealed about their wedding planning and the process they had to go through to decide on their wedding date.
On February 6th, Kim Sa Eun uploaded a Q&A video in which she answered some of the fans' questions. During the video, she shared the story of how she met her husband and also about their wedding planning.
One fan, who was preparing a wedding herself, asked, "I heard a lot of couples fight during the wedding preparation; how was it for you?" Kim Sa Eun replied, "We were not like the ordinary couples that choose the dates with family or ourselves." Sungmin added, "Since I was promoting with the group, so we had to do everything according to the group's schedule. So we looked at the six-month schedule plan and had to look for a date." Kim Sa Eun quickly corrected Sungmin and added, "The company chose the date for us."

The couple continued to explain the difficulties while planning the wedding up to the moment of the wedding. They stated things were difficult because they had to keep the wedding a secret from the public until the moment they walked into the wedding hall.

Since the video was uploaded, Korean netizens have gathered in an online community to discuss the topic that the two celebrities mentioned on their YouTube channel.
Korean netizens commented, "This is so TMI," "This doesn't help with the situation that fans are upset with Sungmin," "These two keep showing the worst," "I really want them to stop talking about their marriage," "I really wonder if these two are doing this on purpose," "Super Junior fans will be so angry," and "Wow, even this seems like they are shifting the blame on the company for choosing their wedding date...lol."