On February 4th, popular American rapper Lil Uzi Vert shared a short video that is making headlines and also grabbing the attention of Korean netizens.
In the video, Lil Uzi Vert showed off a large gem that was implanted in his forehead. The 24 million-dollar pink gem is seen attached to the middle of the rapper's forehead. The rapper previously revealed photos of him holding the gem over his forehead but had recently gotten it implanted onto this skin.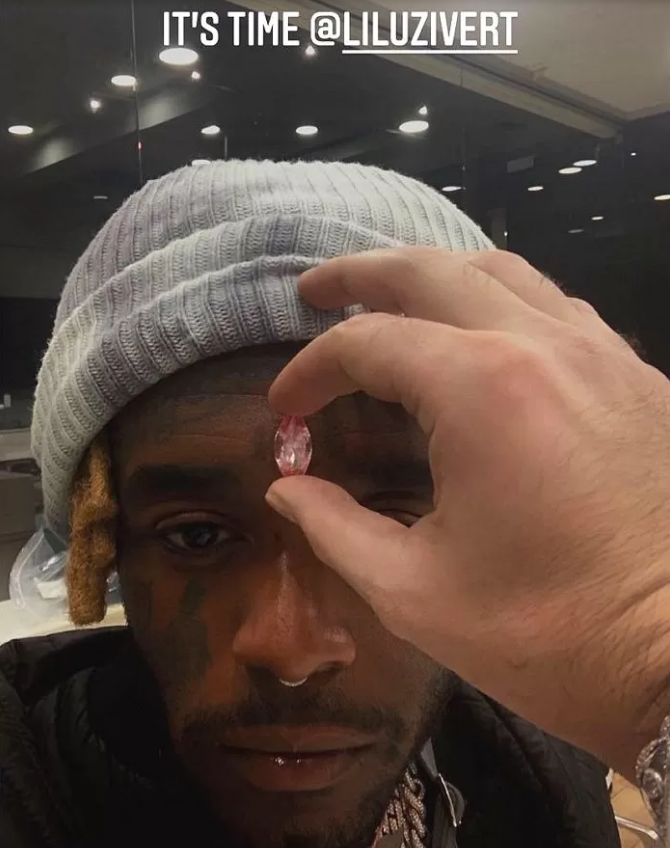 Rather than receiving envy and praise from his fans, Lil Uzi Vert has been ridiculed as his fans commented, "Is that an infinity stone or something?" While some say "You look like Vision from the Avengers with an infinity stone on the forehead."
This news reached the netizens of South Korea as they commented, "I'm so dumbfounded," "Someone can dig that gem out while he's sleeping," "This is hilarious, Thanos will come after you," "Wow, that's interesting." "Says it took him three years to gather enough money to do that, maybe I should do the same, lol," "Oh My..." "He's a fascinating character," "He's just asking to get robbed..." and "If he headbutts you, it's probably going to hurt a lot."