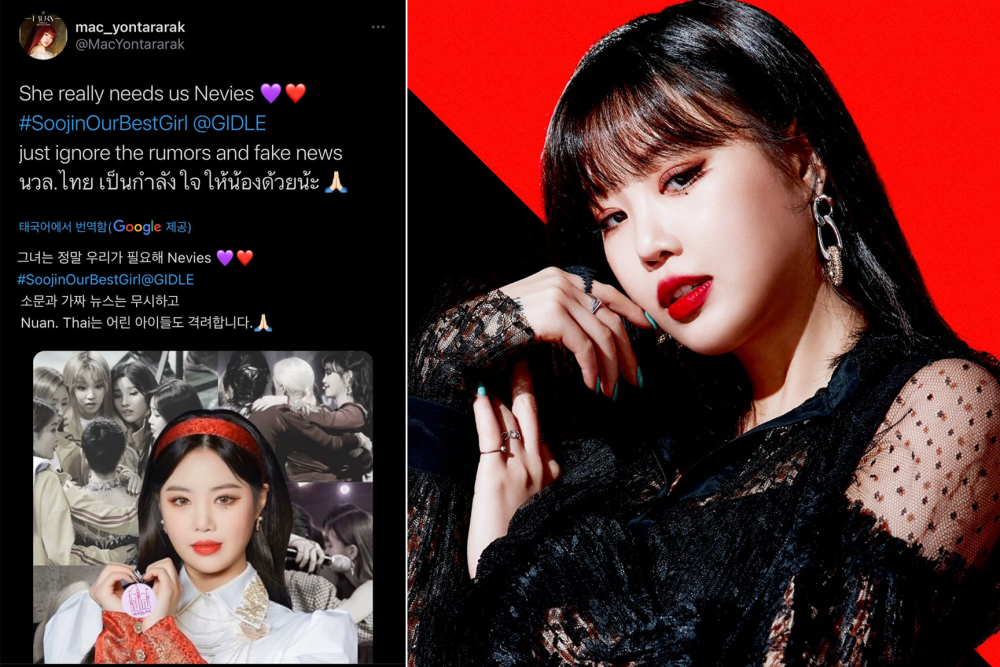 There has been much commotion in the K-Pop industry as there have been multiple instances in which idol group members were identified as perpetrators of school bullying.
Among these controversies, (G)I-DLE's Soojin has been gaining the most attention as the member herself posted a statement admitting to trying out cigarettes underage but denied all the other allegations.
Since then, there have been many discussions in various online communities. After the controversy surfaced, fellow (G)I-DLE member Minnie's older brother left a tweet supporting Soojin. He asked many netizens to support Soojin and supported her, saying, "Just ignore the rumors and fake news."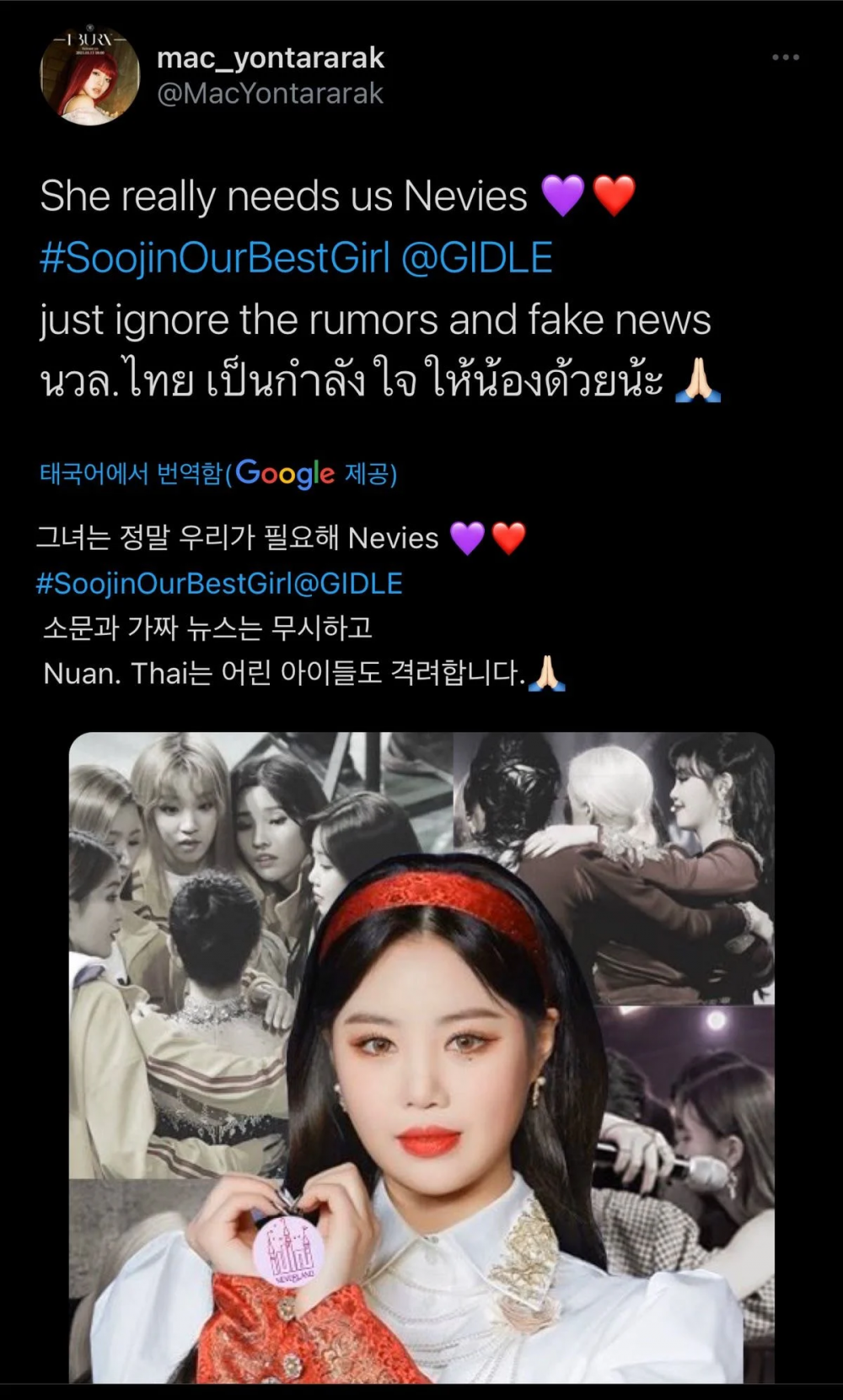 Although the tweet was left with good intent to support the young idol member, there has been much backlash. Hence, Minnie's brother quickly deleted the tweet. Still, many netizens were able to take captures of it and share it on various online communities.
Korean netizens gathered to one of the communities where this tweet was shared. The commented, "That's not smart," "I mean Minnie is keeping silent, but her brother is making a fuss," "He should have given some thought before posting," "Man, he should have kept silent," "I get how he feels, but this doesn't help in the current situation," "This is another way to bring slander to the group," "What is this," "He's pouring gas on to the fire," and "Now Minnie is getting malicious comments because of this."