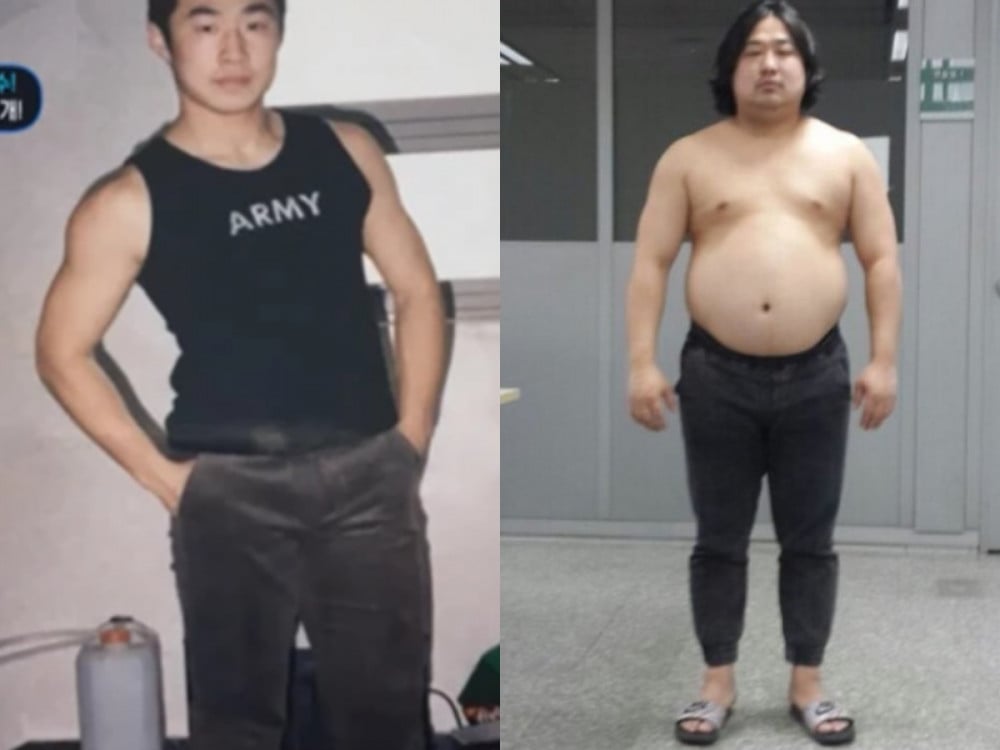 Comedian Kang Jae Joon revealed his past pictures when he weighed half his current weight.

On the February 16th episode of MBC's 'Phone Cleansing', comedian couple Kang Jae Joon and Lee Eun Hyung made a guest appearance. During the episode, Kang Jae Joon shared his gallery on his phone which had a wide array of photos ranging from ugly funny pictures to past pictures in his prime years.
In the revealed past pictures, Kang Jae Joon shows off a toned physique of a young athlete. He said, "I weighed about 60kgs back then, but after dating my wife I eventually reached 120kgs on a scale". The host Yoon Jong Shin had everyone burst out laughing by commenting, "You literally became twice the man you used to be after getting in a relationship."