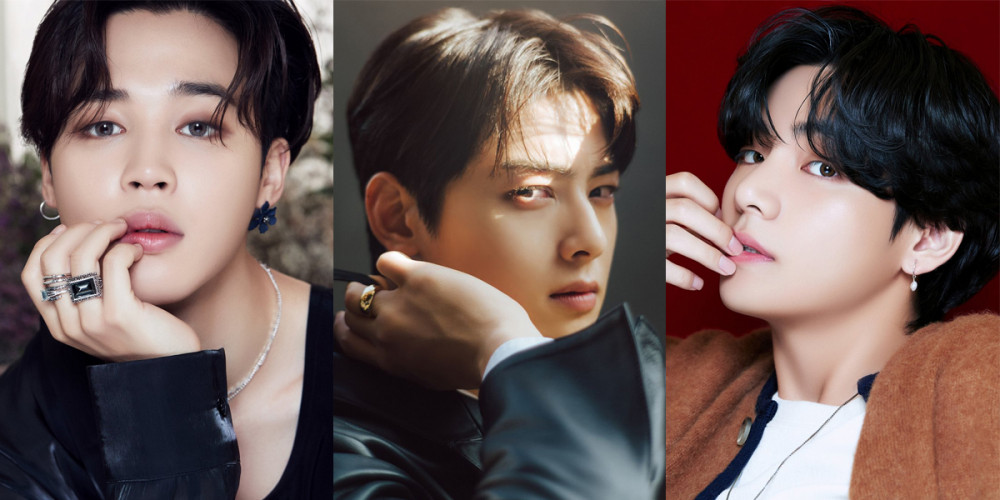 BTS's Jimin, ASTRO's Cha Eun Woo, and BTS's V are currently the leading individual K-Pop male idols in terms of brand value!
From January 13 through February 13, 2021, the Korea Institute of Corporate Reputation analyzed big data of 653 currently promoting individual K-Pop male idols, in areas including consumer participation, media activity, communication, community activity, and more.
The #1 individual K-Pop male idol in terms of brand value rankings for this month is BTS's Jimin, coming out on top with a total of 7,051,880 points. ASTRO's Cha Eun Woo, who most recently greeted viewers on the small-screen as the male lead of tvN's 'True Beauty', came in 2nd place with a total of 6,785,560 points. 3rd place then went to another BTS member, V, who earned a total of 5,332,558 points.
Check out this month's brand analysis rankings from 4th through 10th place, in order: BTS's Jungkook, BTS's Jin, BTS's SUGA, BTS's j-hope, TVXQ's Yunho, BTS's RM, and NU'EST's Minhyun.