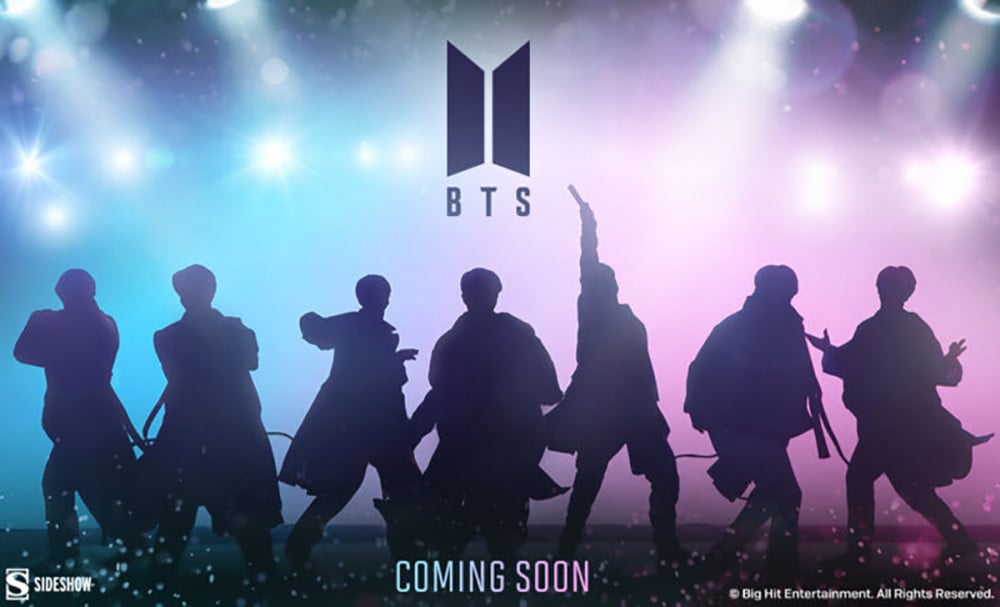 On February 1, the popular California-based collectibles company 'Sideshow' announced its upcoming collaboration line with the boys of BTS.
Known for their series of high-quality 3D statues, 2D prints, and more featuring characters from the worlds of Marvel, Disney, DC, Warner Bros, Lucasfilm, and more, 'Sideshow' will be launching three unique product lines in 2021 in partnership with BTS. The first product features high-quality, Sideshow original collectible statues of all 7 members, whose silhouettes can be seen in the image above. In addition, a collectible statue inspired by the official BTS logo, and a series of fine art prints, will also be available soon.
More information including official product launch dates, and more will be out soon! For more information, visit the company's official website here.