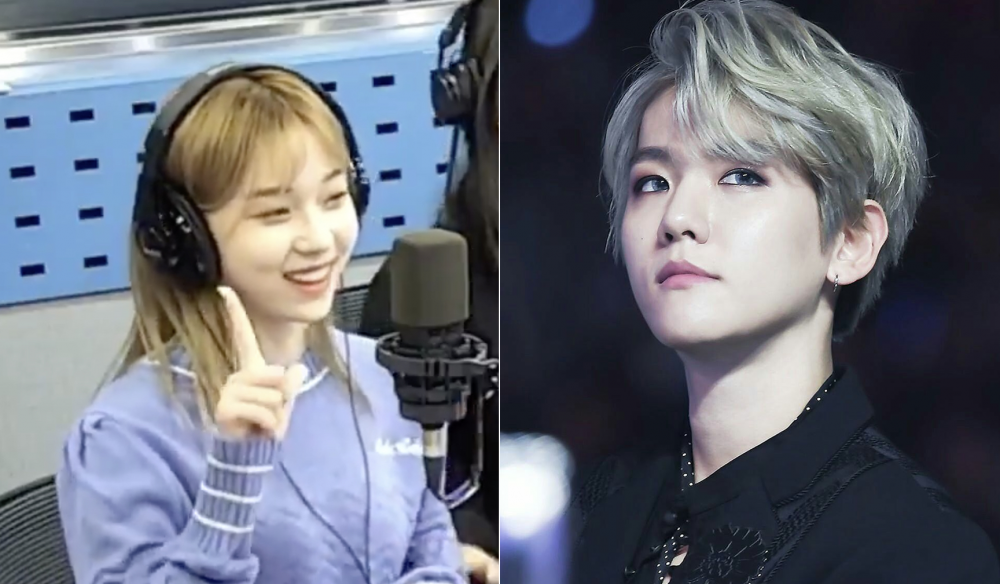 On February 9th, Aespa members appeared as guests on a radio show and member Winter revealed that she used to be an EXO-L.
The four members appeared on 'Park So Hyun's Love Game,' a radio show that was broadcast on the 9th and took the time to talk about various things.
During the show, the members were asked how they felt about seeing support and love messages from their senior artists. Ningning replied, "It's such an honor when we see messages of support from our seniors."
Winter first revealed that she was a huge fan of Taeyeon and explained that she had attended Taeyeon's solo concert previously. Winter also sang Taeyeon's new song, "What Do I Call You."
Then she revealed that she was an EXO-L when she used to go to school and made the hand gesture made by EXO fans. Winter stated that she was especially a fan of Baekhyun and wanted to collaborate with him in the future.
A netizen shared the capture of Winter in an online community, as other netizens commented. Netizens commented, "Winter was in elementary school when EXO was promoting 'Growl' so of course, she was an EXO-L," "I think everyone was an EXO fan when they were young," and "She mentioned Taeyeon too. She mentioned the two SM singers with the best voices. I wish the three can collaborate in the future."