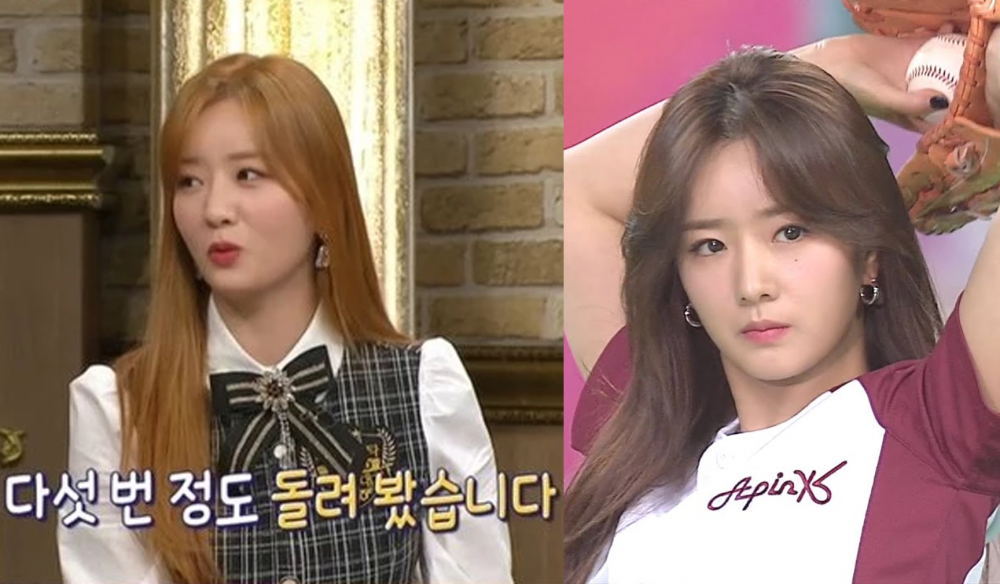 With no 'ISAC' this year, MBC held a special episode to look back at the legendary moments at the 'Idol Star Athletics Championship.'
In light of the first time in nearly twelve years that the 'Idol Star Athletics Championship,' or 'ISAC,' will be taking a break from airing for the Lunar New Year holidays due to the COVID19 pandemic, MBC has prepared a special talk show, titled 'Idol Star Athletics Championship: Hall of Fame.'
During the show, they shared some of the most legendary moments in the past 'ISAC.' A Pink's Bomi shared that she had watched one of these legendary clips five times.

The video Bomi watched was the pitching competition that she had competed in. When MC Jeon Hyun Moo asked, "How many times did you watch the clip of yourself from the pitching video?" Bomi replied by first explaining, "When they filmed me pitching, they actually filmed at a perfect angle that I liked. I came out very thin and pretty, so I watched the video about five times."

Lee Teuk added, "That screenshot could be a phone background screen," while Seunghee commented, "that hair and earring was a good choice."

Meanwhile, A Pink's Bomi appeared on the 'ISAC' thirteen times and had won ten medals in total so far.