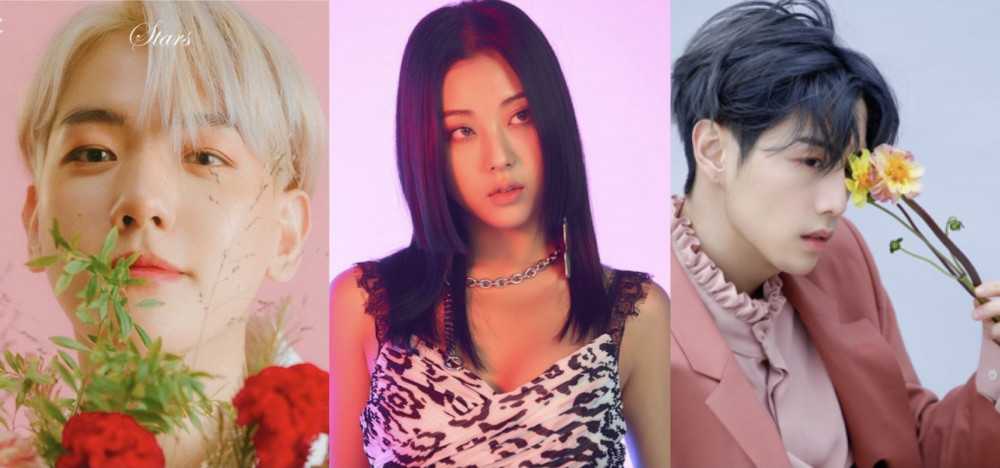 With halted concert tours and global schedules, many K-pop idols have turned to YouTube to share their lives, create content, and communicate directly with their dedicated fanbases. Here are ten idol-run YouTube channels you should be subscribed to!
1. Solarsido
Solar's YouTube Channel serves a variety of content that you're sure to enjoy! From homebody vlogs to collaborations with other YouTubers and idols to heavenly vocal medleys and covers, Solar's channel is wildly popular with MooMoos and casual fans.
2. Mark Tuan
Recently, Mark launched his YouTube channel and has now amassed almost 2.5 million subscribers within two weeks! Though Mark only has two videos uploaded at the time of this article, keep up with the GOT7 members' new beginning by subscribing to his channel!
3. Henry Lau
You're sure to spot all kinds of celebrities and talents featured on Henry Lau's YouTube channel accompanying him in different challenge videos! One popular series on his channel, "Henry Together," features Henry collaborating with various musical prodigies and learning new instruments.
4. Ryeowook's Hideout
If you've been curious what the daily activities of an idol are, Ryeowook's channel is the place for you. Ryeowook uploads vlogs documenting the recording process, dance practices, photoshoots, and fan meetings, and the behind look of music videos. He often features the other Super Junior members in his videos, and Ryeowook also posts dedicated solo covers to celebrate the members' birthdays!
5. Produsorn
"I'm here to make you smile," reads Sorn's YouTube channel description. Sorn posts vlogs, makeup tutorials and occasionally introduces her brand collaborations. One of her most popular videos is about eating Thai food with fellow Thai idols, Blackpink's Lisa, (G)IDLE's Minnie, and CLC's Elkie.
6. SeungMong's Place
Sorn isn't the only CLC member with a YouTube channel! Seungyeon's YouTube channel features exercise videos, behind the scenes of her monthly dance covers, and more. Seungyeon said that she's been having fun learning how to edit and add subtitles to videos on her own, even if it makes her back hurt sometimes.
7. KyoongTube
Baekhyun's YouTube channel is the place to go if you're desperate for EXO and SuperM content. Even if Baekhyun doesn't upload very often, every video he does upload is both adorable and entertaining. Most recently, Baekhyun posted a relaxing ASMR video of himself dressed as a traditional prince while pouring tea.
8. NCT Daily: Johnny's Communication Center
NCT Daily may be a channel for a variety of content, including more formal variety game episodes and dance practice vlogs, but one of the most popular series on the channel is Johnny's Communication Center. In Johnny's YouTube videos, he often invites his members to try out interesting things on camera, most recently getting his nails done at a salon with Yuta while maintaining the sense that he's communicating directly with NCTzens!
9. Leesuhyun
AKMU Suhyun's YouTube channel is very successful among Korean and international fans alike. She posts makeup tutorials, vlogs, and product hauls, but her most popular videos are her vocal covers and collaborations with other idols, such as WINNER, iKON, and Lee Hi!
10. Grazy Grace
Many people know Grace from her appearance on Unpretty Rapstar. Though she isn't actively promoting right now, Grace has become a YouTuber who discusses hot topics in the K-pop community and gives a unique insight as a former K-pop idol who isn't afraid to speak her mind and share juicy details.