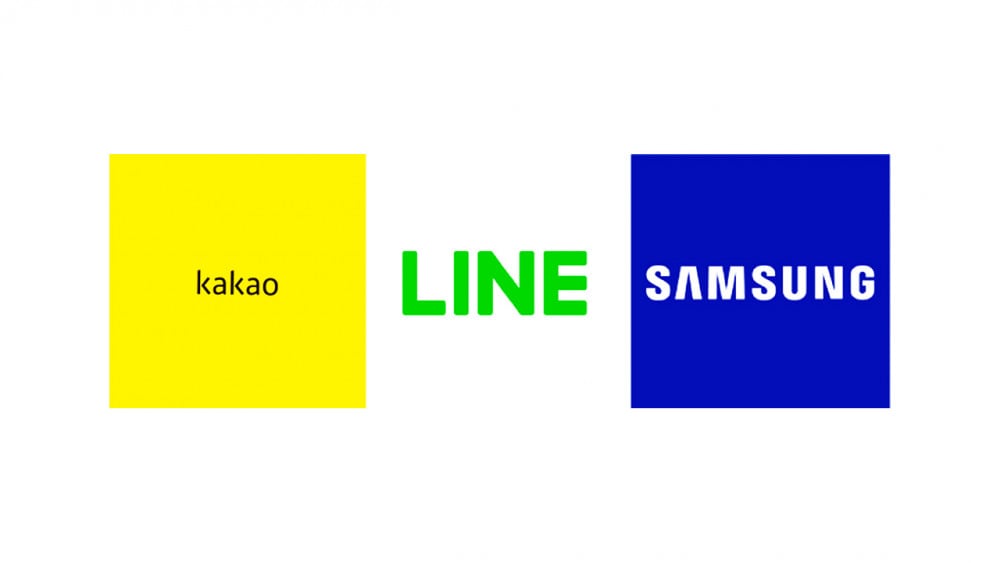 The most important life choices that people make in Korea is which college they go to and also which company they apply to.
Just as everyone around the world, Korean people wish to be hired in large corporations with the best work-life balance and good salary pay. Recently, one netizen posted the results of a survey taken in 2020 of the top corporates that college students want to be hired by.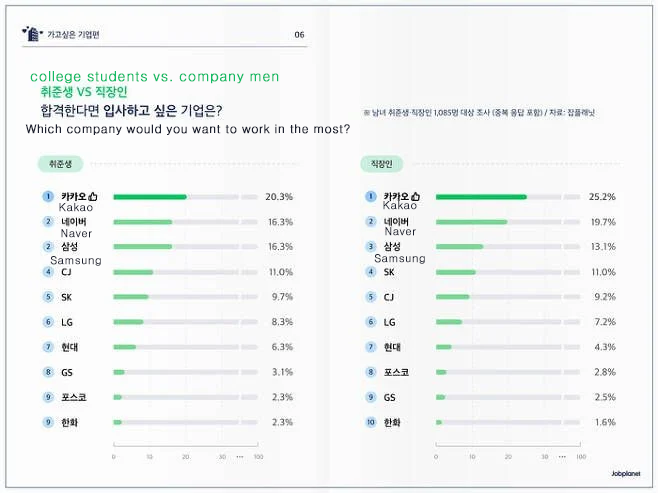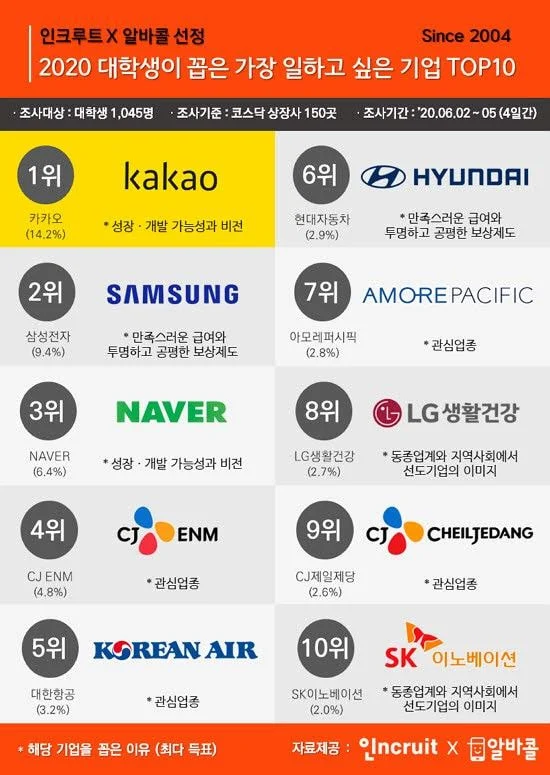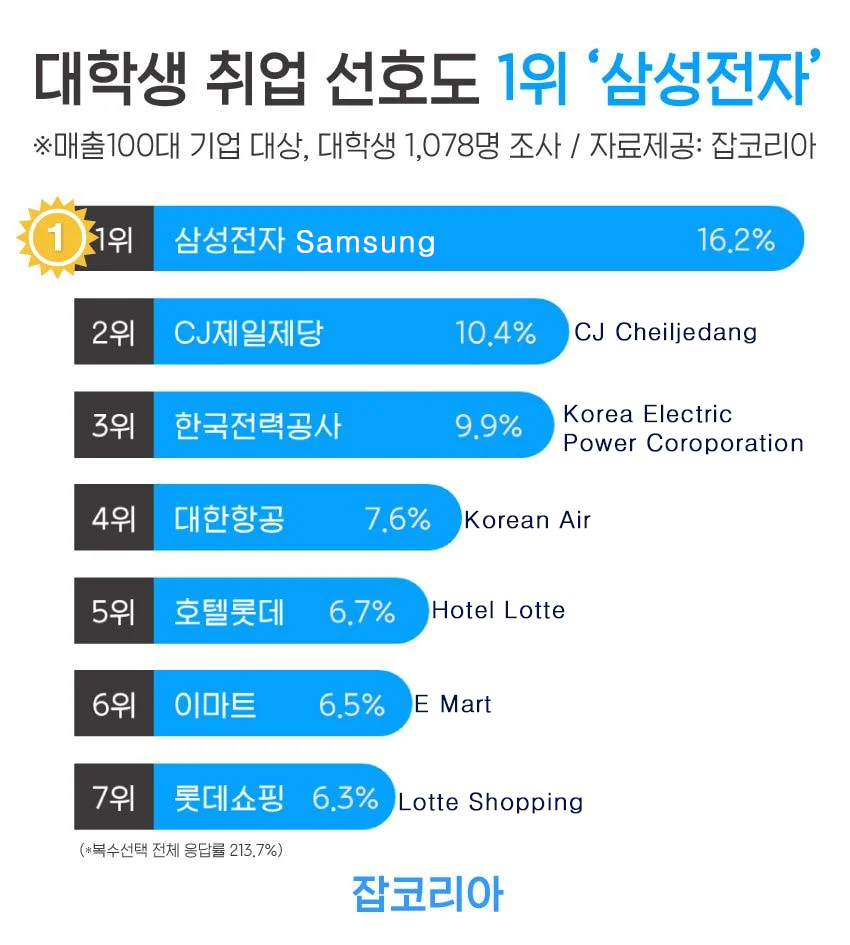 Overall, Kakao, Samsung, and Naver were chosen as the top three companies that Koreans want to work in. These companies ranked on the top tier of the rankings in different surveys taken this year.
Korean netizens commented, "I heard Samsung has good employee benefits and a good work-life balance," "I want to work at CJ ENM," "I didn't expect Kakao to be so high in the ranking, I mean I did hear they do focus on giving employees good work hours for better work-life balance," "I want to go to Naver or Google," "I worked in both Kakao and Naver, but Naver is much better," and "You need an excellent college GPA and entrance exam grade to get into companies as big as these."