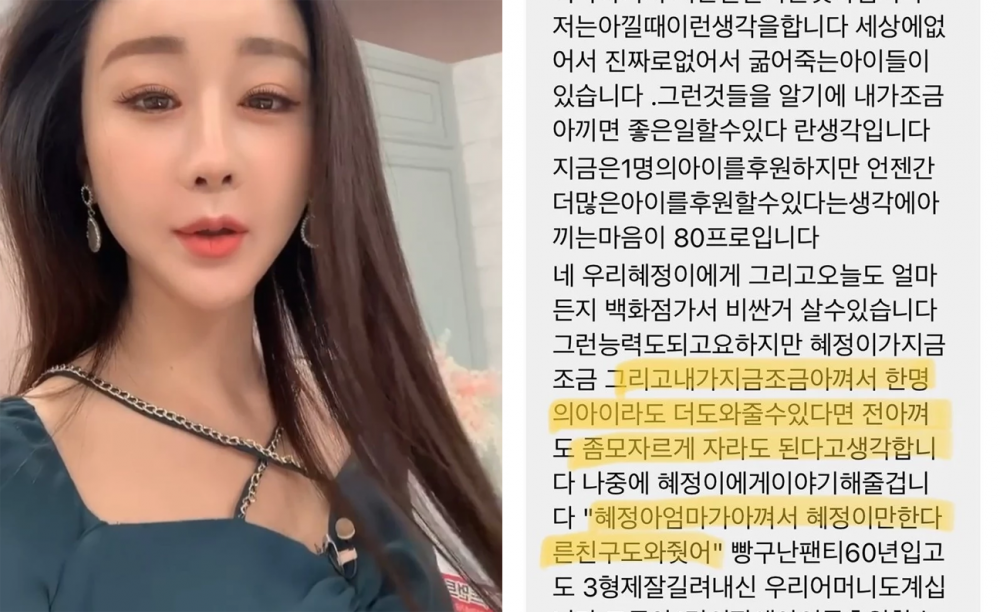 Ham So Won opened up about her reasons for being frugal all the time.
The TV personality posted a conversation she had with one netizen on her Instagram.

The netizen sent a message to Ham So Won by saying, "I know you appear on TV with the frugal concept... I sometimes can empathize and it's funny. But I can't deny that I do think you conserve too much that it's sometimes weird. I wish you can live comfortably with your husband," expressing their concerns for her.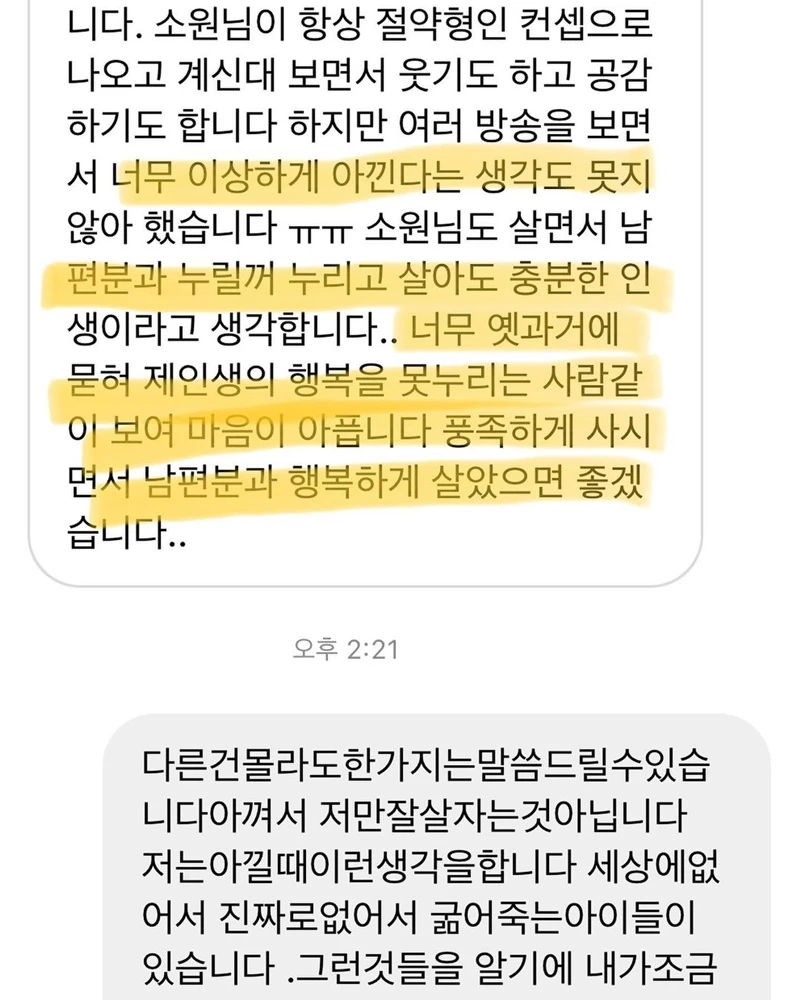 Ham So Won replied, "I'm not trying to conserve so that I can live well. When I conserve money, I think, 'There are children who die of hunger because they have nothing.' I believe I can do something good if I conserve even a little bit."
She continued to write, "I have enough money to buy my daughter Hye Jung anything she wants at the mall. But I think it's better that we live with fewer things if we can help even at least one child. I'm going to tell Hye Jung later, 'Hye Jung, mom was able to help another child your age by conserving.'"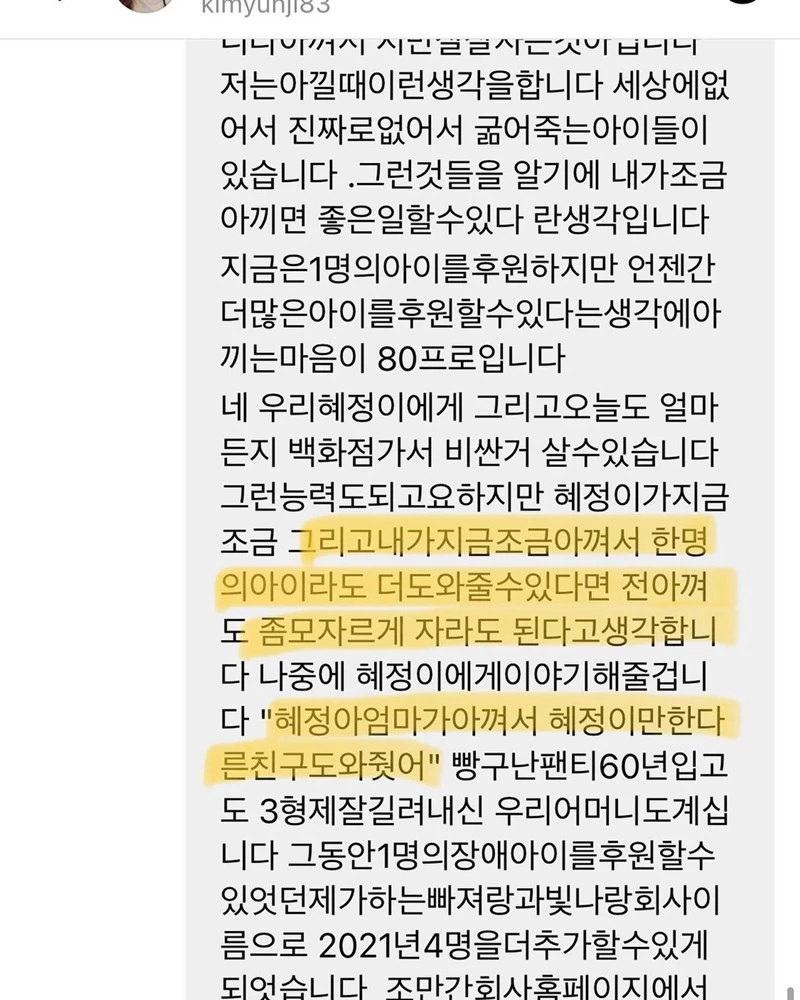 Ham So Won also added, "When I first started my company, my goal was to sponsor 100 children under the company name. After the company was established on August 15th, the company was able to sponsor five children."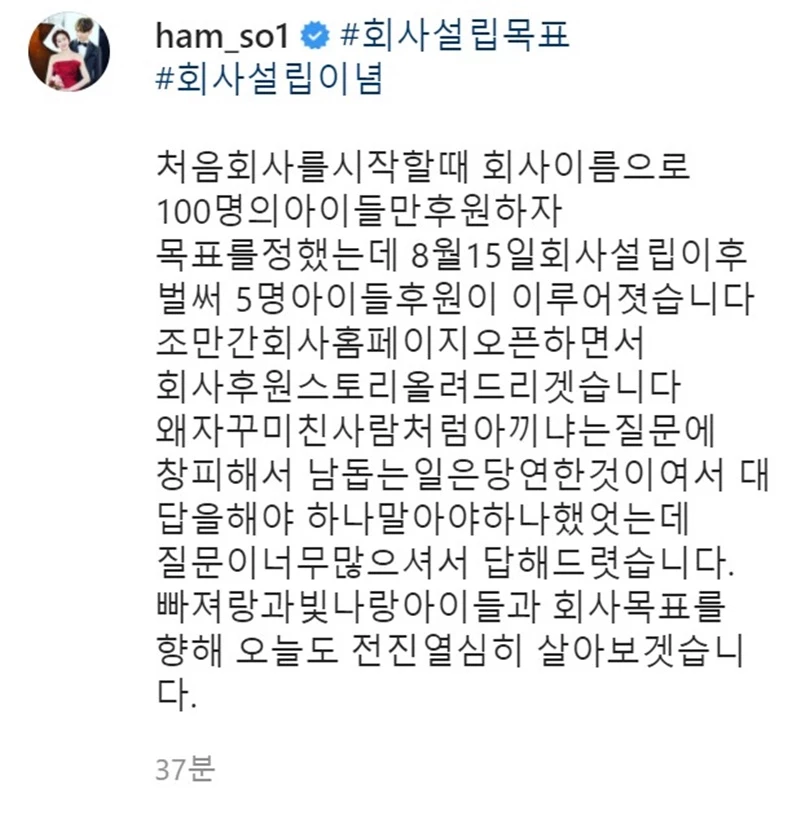 She concluded by saying, "So many people asked me why I am so frugal like a crazy person and I contemplated if I should reply to that question because I felt embarrassed, but it's also natural to help others. But so many people asked, so I am giving everyone a reply."