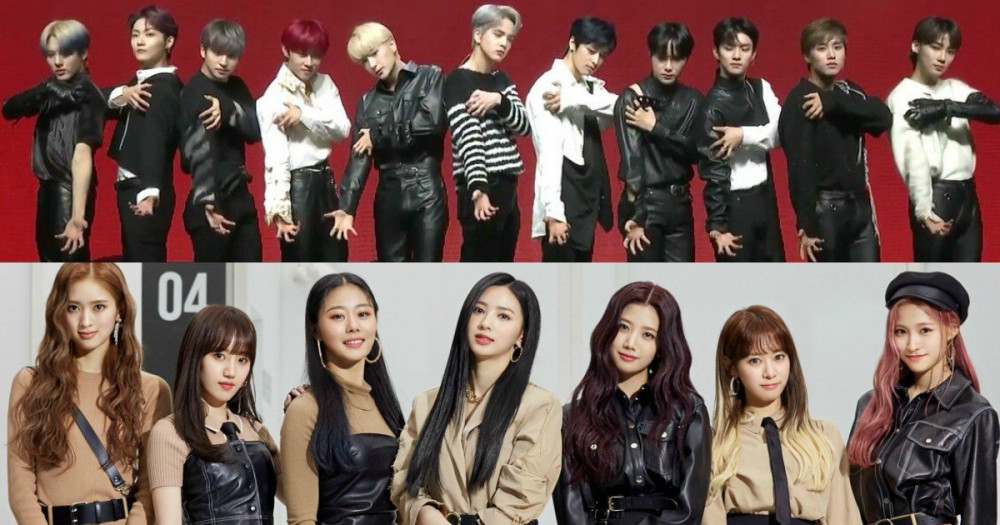 In a year of monumental achievements for some groups, like BTS and BLACKPINK, other artist and their releases flew under the radar. Here are some of the most underrated songs of 2020.
1. SF9 - "Good Guy"

SF9 released "Good Guy" on January 7, 2020. While it earned the group their first-ever music show win on "M! Countdown", it did not seem to get as much international recognition as it did in South Korea. However, their popularity is steadily growing, and the song was even nominated for a Melon Music Award!
2. ANS - "Say My Name"

The group released "Say My Name" on January 10, though they premiered the song on "M! Countdown" a day prior. Though the song was well-loved by some international fans who discovered them, it did not perform that well in South Korea. Sadly, in August of this year, all the members except for Haena had announced they terminated their contracts with the company and that the group was disbanded.
3. cignature - "Nun Nu Nan Na"
cignature released "Nun Nu Nan Na" on February 4, 2020, as their debut single. A day before the official release of the song, the group dropped the music video. The song earned them some fans, but they are still a relatively small group in South Korea. However, their more recent EP, "Listen and Speak," earned positive reviews and reached number 31 on the Gaon Album Chart.
4. THE BOYZ - "Reveal"
THE BOYZ dropped "Reveal" on February 10, 2020. Upon release, the song performed moderately well but was overshadowed on the charts. The song grew more popular following their appearance on "Road to Kingdom" on March 20, 2020, where they performed a new version of the song called "Reveal (Catching Fire)."
5. Rocket Punch - "BOUNCY"
Rocket Punch released "BOUNCY" on February 10, 2020, the same day THE BOYZ released "Reveal." The song did not chart in Gaon Charts but did peak at number 97 on Billboard Korea's Hot 100 charts. The EP it came from, "Red Punch," was able to peak at number 4 on the Gaon Album Charts, but only sold around 12,500 copies. Their August release, "JUICY," saw a more positive reception.
6. Cherry Bullet - "Hands Up"
Cherry Bullet released "Hands Up" on February 11, 2020, their first official release since the departure of Mirae, Kokoro, and Linlin. The song did not chart in the Gaon Charts but peaked at number 99 on Billboard Korea's Hot 100 charts and Billboard US's World Charts at number 11. It was widely more successful with international fans than with the South Korean public, and their comeback came and gone before people could fully appreciate the song.
7. Ong Seong Wu - "GRAVITY"
Ong Seong Wu made his first comeback as a soloist with the single "GRAVITY" for his EP, "Layers," which was released on March 25, 2020. The former Wanna One member took part in composing and writing the lyrics of the song, as well as the other tracks in the album, drawing inspiration from his emotions and experiences. Despite his popularity as a Wanna One member and as an actor, "Gravity" peaked at number 107 on the Gaon Music Chart.
8. woo!ah! - "woo!ah!"
woo!ah!'s title song, which is also their group name, was released on May 15, 2020. While the album "Exclamation" peaked at number 20 on the Gaon Album Chart, the song itself failed to chart at all. Despite that, the girls were still nominated for three Mnet Asian Music Awards (MAMAs) and saw a growing fanbase in Vietnam.
9. Ha Sung Woon - "Get Ready"
Ha Sung Woon released "Get Ready" on June 8, 2020, as one of the singles of his third EP, "Twilight Zone." The EP itself charted at number three on the Gaon Album Chart, and "Get Ready" peaked at number 35 on the Gaon Music Charts. However, it failed to chart in Billboard Korea's Hot 100 charts. It received lots of love from domestic listeners but was overshadowed by international fans.
10. Golden Child - "ONE (Lucid Dream)"
Golden Child dropped "ONE (Lucid Dream)" on June 23, 2020, as the lead single of their fourth EP, "Take a Leap." The EP itself peaked at number 3 on the Gaon Album Charts and number 19 on the Japanese Oricon charts. While the album charted high, the song itself did not. While it was still considered more successful than their other releases due to the hype they received from "Road to Kingdom," it was still overshadowed by other releases that year.

Know any other K-pop songs that were severely underrated this year?