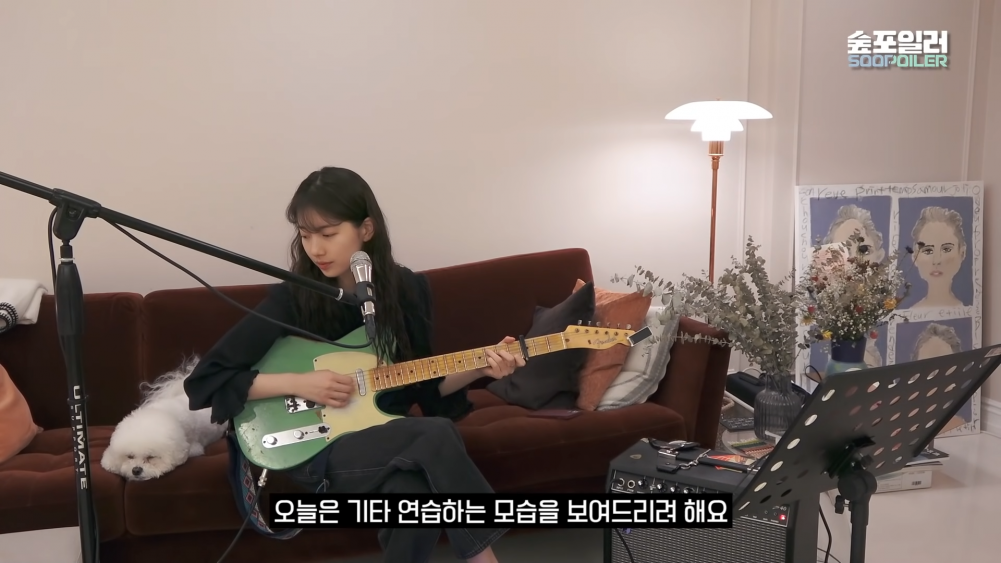 Former Miss A member and actress Suzy has been challenging herself to play a new instrument for her fans as she prepares for the 10th-anniversary concert.

On January 20th, a video with the title 'Suzy's Home Busking' was uploaded on the official YouTube account of Suzy's management company, SOOP Management.

In the video, Suzy is seen practicing playing a song on the electric guitar and gave a brief sneak peek of the song "To Be Young" by Anne-Marie.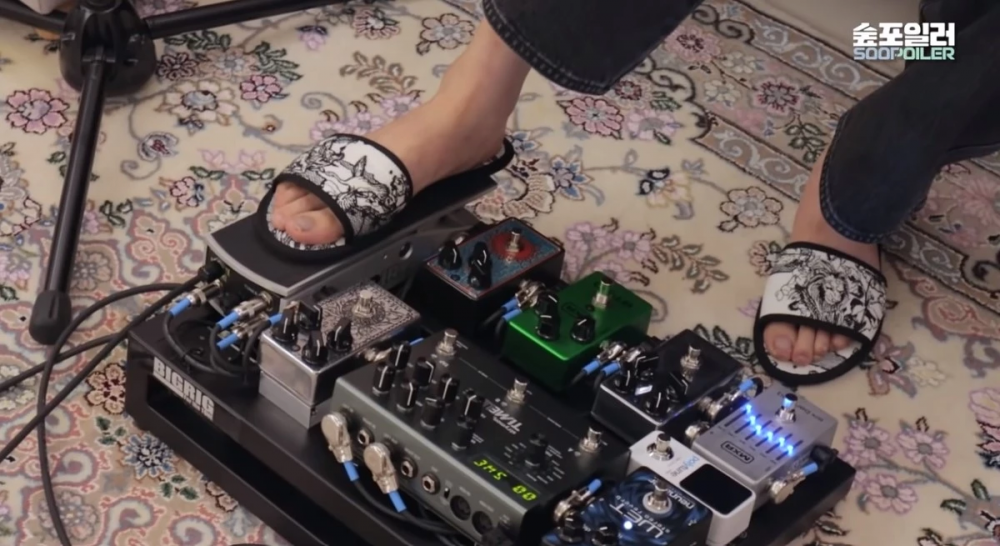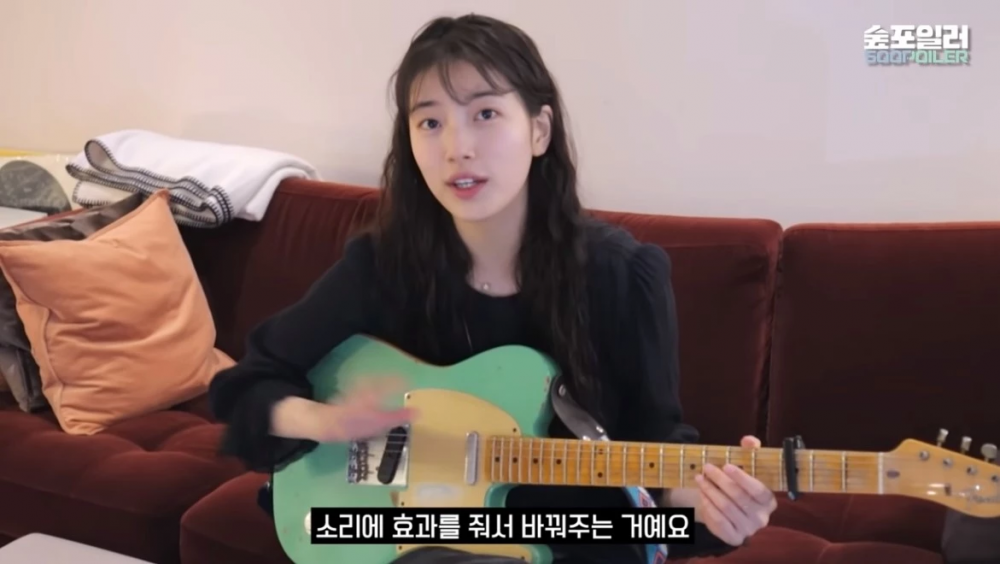 Also in the video, Suzy introduces the instrument equipment by saying, "This is the guitar effector that changes the sound by giving the guitar different sound effects. Recently, I got the footboard. So if you turn this on, the guitar makes a different sound. I've just learned how to use it so I'm practicing."


Suzy revealed that this wasn't her first time learning the guitar. she explained, "I started to play the guitar a few times before but then my fingers hurt so I gave up. I thought 'This isn't for me.' but then I started learning from the beginning and learned simple songs that I liked. So I started to get interested in it again little by little. I think there's a certain sexiness to an electric guitar."
Fans were impressed with Suzy constantly putting in the effort to improve herself and were touched to see her prepare a special performance for the coming fan concert.