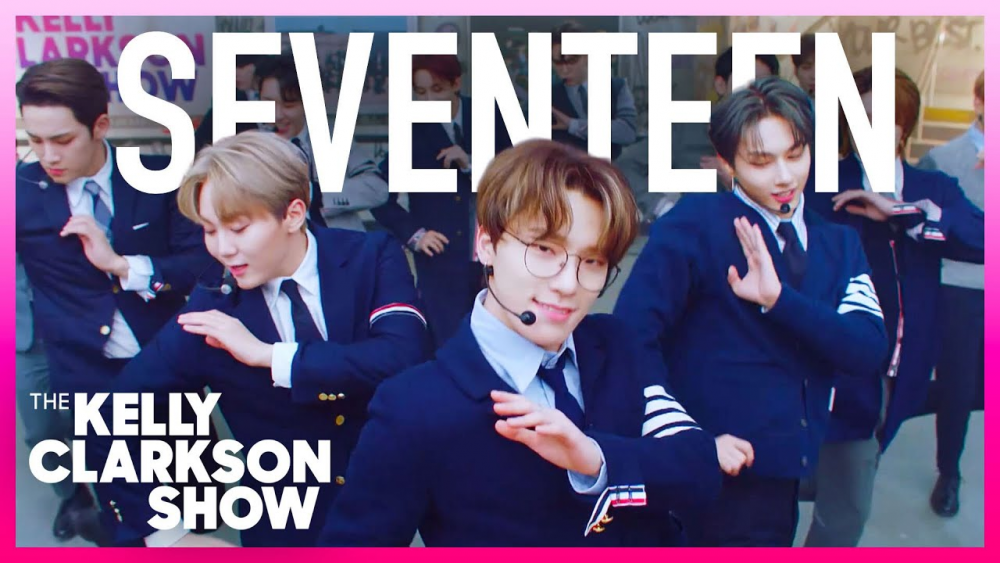 A week ago, Seventeen excited fans as they continued to make appearances on the major U.S. shows such as 'The Late Late Show With James Corden.'
Soon after adorning the late-night show stage, Seventeen announced they would also appear on 'The Kelly Clarkson Show' the following week. According to show listings, Seventeen was scheduled to perform on the show featuring appearances by Amanda Seyfried and Sarah Hyland on January 13.
Just as scheduled, Seventeen appeared on the show and showed off their perfect performance of "Left & Right."
After the boy group's performance aired, Seventeen trended on Twitter as many fans excitedly shared clips and photos applauding the idol group for their exceptional stage. Many fans adored Seventeen as they loved the performance concept on 'The Kelly Clarkson Show' in which the members dressed as office workers.