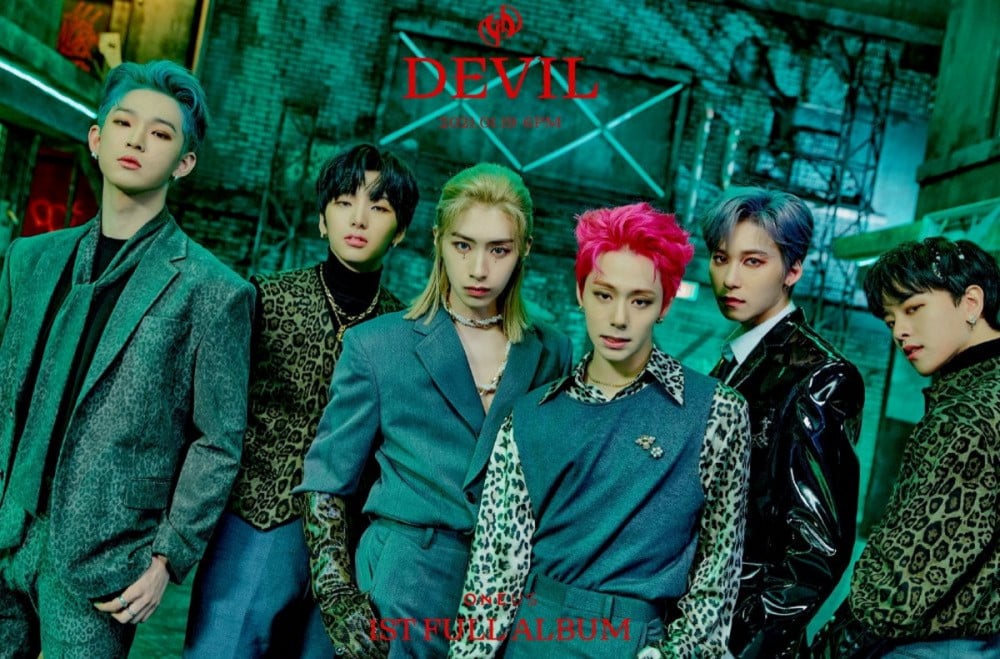 ONEUS have revealed the track list for their first full album 'Devil'.

According to the track list below, 'Devil' includes "Intro: Devil is in the Detail", title song "No Diggity", "Leftover", "Incomplete", "Youth", "BBUSYEO", "Rewind", "Lion Heart", "What You Doing?", "I.P.U", and "Outro: Connect with Us". ONEUS' first full album is set to drop on January 19 KST.

Take a look at ONEUS' 'Devil' track list below.