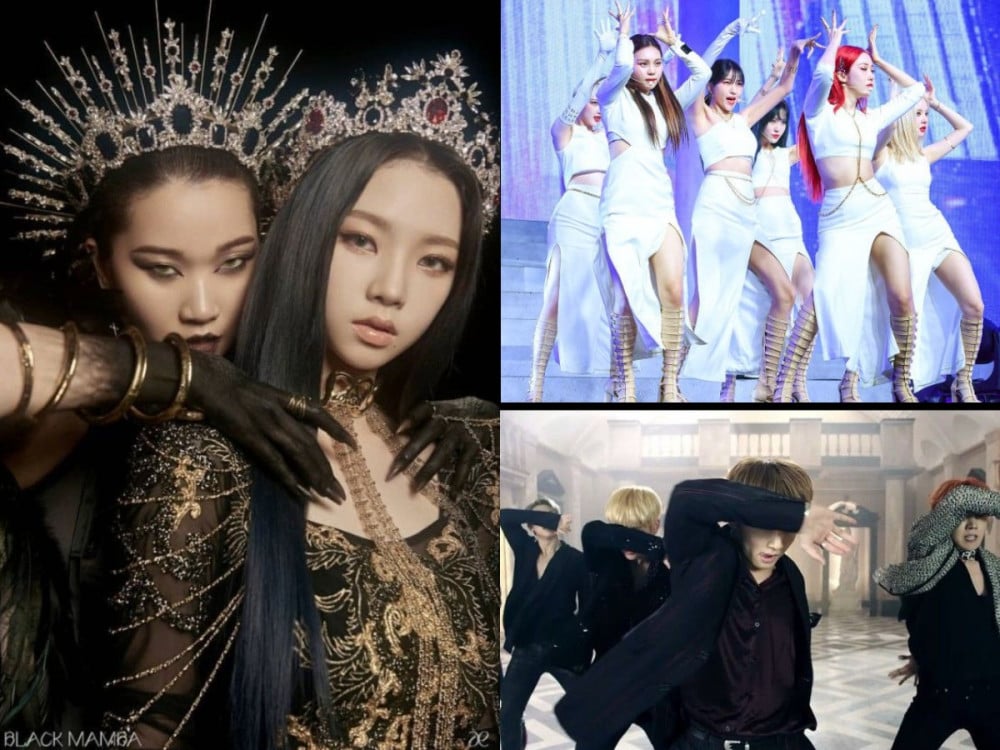 Netizens are talking about how they are tired of seeing idols overuse the same concepts these days.

On January 5th, a post prompting a discussion made its way around the popular online forum. Originally titled, "Lately idol concepts are all clichés," the post opened a discussion regarding idols overusing biblical references as their concepts.
The original poster wrote, "I don't have any grudge against a particular group, but I really want idols to stop using references from the bible as their concepts. Every group has something to do with the forbidden apple, the serpent, or fallen angels. Can't K-Pop function without the bible? Did the Christian community fund their music videos? smh"
The top three comments are:
"I agree. Why always bible? Can someone use references from Buddhism instead?"
"And I think recently there are way too many homoerotic performances."
"I feel like the industry no longer focuses on the song itself. Everything revolves around performances and concepts. I think this is why the general popularity has declined recently."
What do you think?