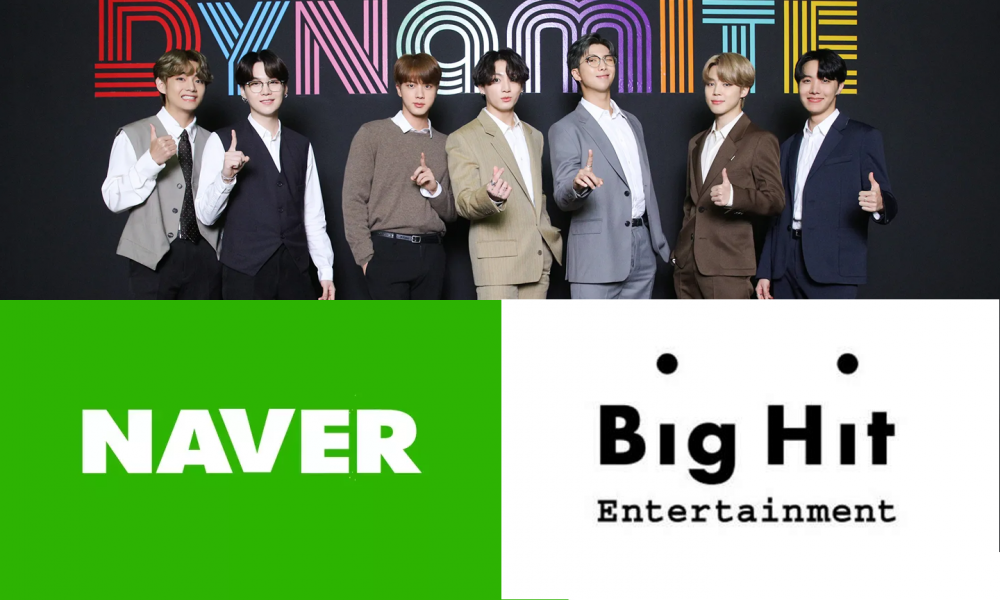 Naver will invest a stake in Big Hit Entertainment, home to BTS, through a "stock exchange" method. It is an investment that will highly appreciate the potential of 'Weverse,' a fan community platform of Big Hit Entertainment, the agency behind the global idol group BTS. Naver operates the K-pop community service 'V Live,' hence their stock exchange can be interpreted as the two companies choosing to cooperate rather than to compete in the K-pop sector.

According to the investment bank (IB) industry on the 22nd, Naver is expected to exchange its shares with Big Hit Entertainment to seek synergy between VLive and Weverse. The two companies chose to cooperate instead of competing, believing that there are many areas to cooperate in such areas as online concerts due to the unique nature of K-pop. In particular, this cooperation was envisioned, noting the elongation of the COVID19 pandemic and the growing potential of online concerts due to the decrease in offline concerts.

The K-pop platform focuses on communication between fans and K-pop artists. This communication can be enjoyed through various platforms, and it is usually key for artists to share their daily lives or their own content with fans. Fans can also post or comment to communicate with stars in real-time. It serves as a communication channel for K-pop fans around the world.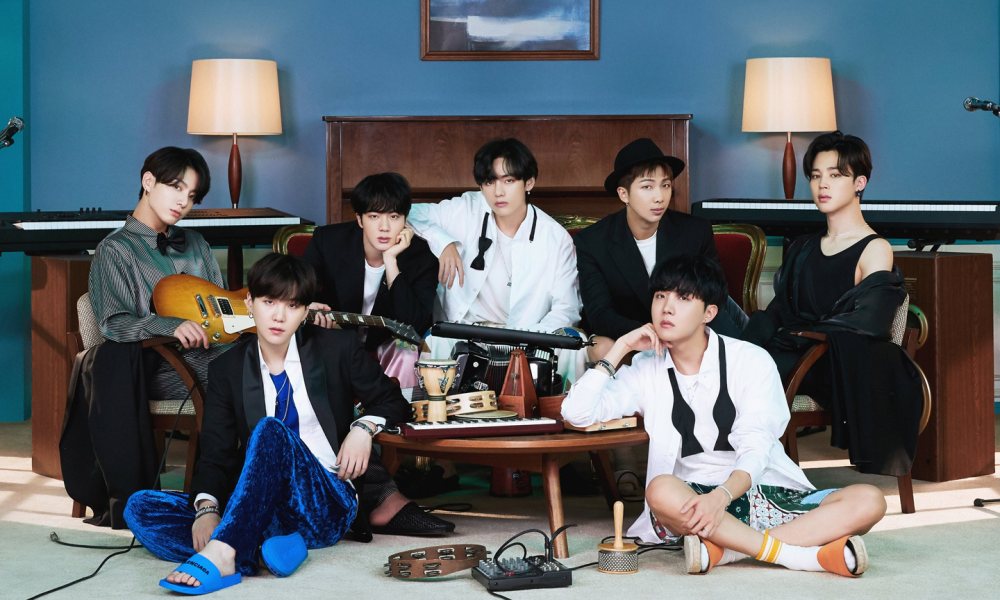 Naver's V Live app, which started its service in 2015, has surpassed 100 million cumulative downloads last year and currently operates 1,603 star/celebrity channels. A total of 141 membership products were opened as of the 19th in which celebrities can directly benefit from concerts and entertainment through big data streaming. In particular, SM and its online concert with augmented reality (AR) technology were introduced through Beyond Live in April last year.

Big Hit Entertainment's Weverse is also showing a rapid upward trajectory with the support of BTS's immense fandom. Weverse recorded 17 million cumulative downloads and 1.2 million subscribers by the end of last year, and the total number of posts reached 117 million. Weverse provides memberships and also sells tickets and merchandise through their online shopping app.

It is expected that various music companies will cooperate together on these platforms as K-Pop grows in influence. The artists of these music companies are expected to plan online concerts to overcome the COVID19 slump through these K-Pop platforms.

A source from the IT industry also stated, "In addition to the rising status of the K-pop industry, foreign entertainment companies are showing great interest due to the potential of Korean singers' online concerts. The exchange between the two companies seems to have begun with the intention of not only competition but solidarity."