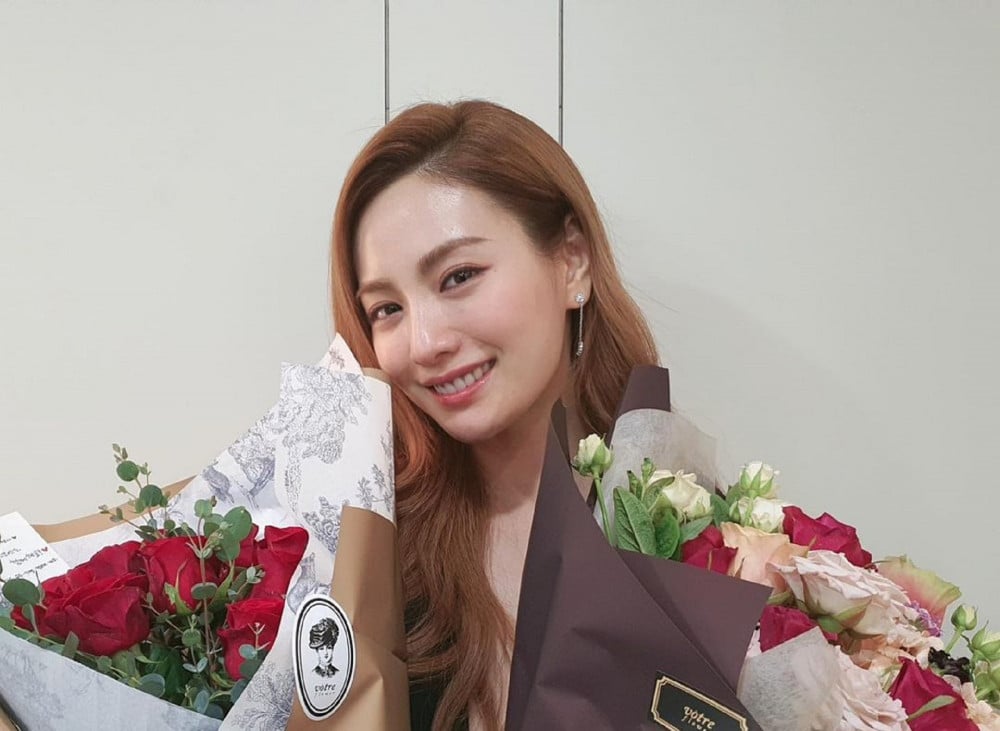 Nana defended herself against netizens.
Recently, Nana was criticized by netizens for taking up "too much time" while delivering her award acceptance speech. At the '2020 KBS Drama Awards', Nana won 'Excellence Award' as the lead actress in the drama 'Memorials'. However, netizens criticized her for taking more than 5 minutes to deliver her thank-you speech, since the time was meant to be shared with all the actors who won in the same category. When her speech went over 5 minutes, the MC playfully said, "Your boss (based on her character) is standing right behind you, so I must tell you that you must wrap up your speech now."

Some reactions included, "Doesn't she feel sorry for all the 'sunbae' actors standing behind her? The time was supposed to be divided amongst themselves based on common courtesy, and she just took up most of the minutes by herself.", "The person who delivered their speech before her cut it short, and you could tell that they were being considerate to the other actors and actresses waiting to deliver their own."
To these comments, Nana defended herself on Instagram, saying that she "merely wanted to deliver [her] sincere gratitude without leaving anyone out." She also sharply mentioned that it maker her "feel strange" as someone who has to "study other people's cues when expressing one's gratitude."
Her entire caption reads:
"You never know when you will receive this precious award. I merely wanted to deliver my sincere gratitude without leaving anyone out. Is delivering a speech in a simple and cool manner a thing that someone wants? I am not so good with words. On this beautiful day, while receiving this heavy award, I can't believe I have to study other people's cues when expressing gratitude. It feels strange. I hope that there will be more people who can congratulate others for a happy event."
Despite her explanations, the reactions online continue to view her in a negative light. Some netizen comments include:
"We congratulate you and we understand perfectly how you are grateful. But, it's just that you were a little inconsiderate towards the other actors."
"Imagine you were a sunbae sharing the same award with some other rookie actor/actress. And you see that hoobae taking a super long time with their speech and yours had to be cut short. Then, whose fault is it?"
"Even the MCs gave you a signal indirectly. They were trying really hard to get your attention, because they were afraid that the other actors behind you wouldn't have enough to time for their speech."
"Instead of defending yourself, you could have simply written more of your speech on Instagram."
"Your long-time sunbae Cho Yeo Jeong couldn't say much because of you...I only hope that you can develop a more mature mind."
What do you think of this issue?