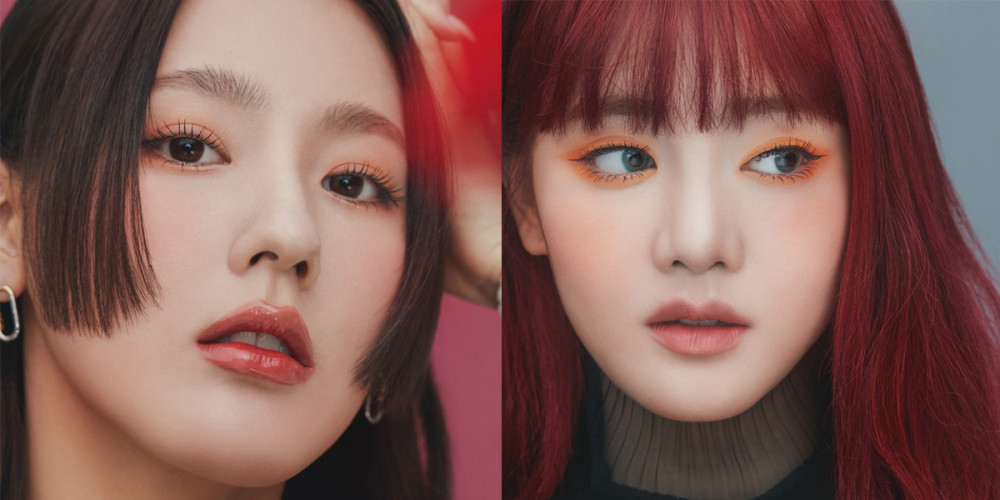 (G)I-DLE's Miyeon and Minnie have been featured in a lovely makeup pictorial, trying on a variety of sweet, sour, or tangy moods with 'Singles'!
For this pictorial, the two (G)I-DLE members went with eye-catching makeup moods like "cherry fruit juice", "orange blossom", "sweet moment", and more. The two also showcased an elegant perfume from 'Anna Sui', while also donning on 'Anna Sui' jewelry, accessories, etc.
Check out some of Miyeon and Minnie's pictorial previews from the February edition of 'Singles', below! Meanwhile, (G)I-DLE most recently garnered attention for their comeback mini album 'I Burn' and their powerful title track, "HWAA (火花)".