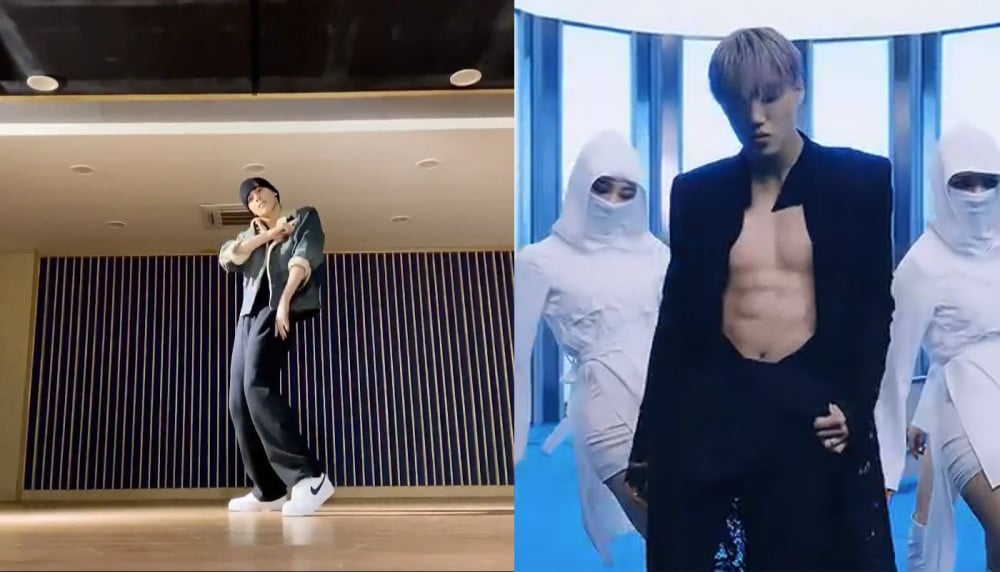 Kai, is known as the'Idol's idol' and for being one of the Best Dancers. He has become the standard in terms of dancing by many idols and is admired by other artists in the entertainment industry.
As such, some idols were dancing to their own version of Kai's newest solo, "Mmmh," which is generating a buzz.
Here are some of the idols who danced to Kai's Mmmh:
1. SF9's Taeyang

He is known for being one of the biggest fans of EXO's Kai in Kpop. Before, Taeyang was always seen doing dance covers for other EXO's songs, but now, he is the first idol who did a dance cover for 'Mmmh.' Right after 2 days since the song was released, Taeyang didn't just dance to it, but he definitely nailed it like Kai!


Check his dance on his official Instagram post here:
2. VERIVERY

Members of the boy group, VERIVERY, as the first idol group to do a dance cover of Kai's Mmmh in their recent VLIVE broadcast. These boys just did it in a few tries and already perfectly copied the dance moves. Amazing, isn't it?

Check out Verivery's Mmmh dance here:


3. Stray Kids' Hyunjin


It started with fans thinking that Hyunjin and Kai's cute interaction during Kai's solo promotion in an interview at Music Core, wherein Hyunjin is one of the MCs and EXO's Kai as a solo rookie. On Stray Kids' official Instagram, Hyunjin finally shared his awesome dance cover for Mmmh.
Check out here his Mmmh dance cover :
4. Newkidd's Woochul
Woochul was one of the people who did an MV reaction to Kai's Mmmh official music video and even while wearing Kai's iconic red suit for Love Shot. He also shared that he met Kai during EXO's Music Bank rehearsal for Obsession and even quoted, "I could see the aura from a distance.". Woochul is undeniably a big fan of Kai when he finally shared on Newkidd's official youtube channel his own dance cover for Mmmh.
Check out Newkidd's official youtube channel for Woochul's Mmmh dance cover here:
5. Former The boyz' Hyunjun
A week after Mmmh was released, former The Boyz' member, Hyunjun, covered Mmmh on his Instagram live. Ig: @hyun.jxx0_p
Check out his awesome moves here:
6. A.C.E Byeongkwan
A.C.E member, Byeongkwan, also covered Kai's Mmmh in Pops in Seoul and even set the title for it to "Dance How To! Kai really is inarguably a world-class performer who is being looked up to by everyone.
See his dance tutorial for Mmmh at Pops in Seoul here:
7. DKB's Heechan
On December 30, 2020, Heechan from DKB tweeted about his amazing Dance Cover for Mmmh that was uploaded on their official youtube channel, Naver TV, and on Vlive.

See his powerful moves here from their youtube channel:

8. CIX Byounggun

Everyone was cooing on how CIX member, Byonggun, did the Mmmh dance cutely. He does the iconic body wave moves, and we can't just help to ask him for MORE!!
See his cute body waves here:

9. CIX Jinyoung

Another member of CIX looks like he also can't help but dance to Kai's Mmmh. Jinyoung posted his own dance cover to Mmmh on their official Instagram account.

Check out here how he nailed the dance:
Additionally, fans find it cute how CIX members, Hyunsuk and Jinyoung's role model is Kai since their debut and the fact that they film each other when Hyunsuk did a dance cover for one of Kai's sidetrack 'Hello Stranger' and then Jinyoung did 'Mmmh.'
Also, check out Hyunsuk's cover here for Hello Stranger:
10. SNH48's Hu Xiaohui
Hu Xiaohui from the Chinese girl group, SNH48, also shared her flawless dance cover for Kai's Mmmh. Aren't we hoping to see other SNH48 members dancing to Mmmh, too?
Check out her Mmmh dance cover here:


11. Black Ace Shuchen
From Black Ace, a Chinese boy group, Tian Shuchen also did his astonishing dance cover for Mmmh. Shuchen was a former choreographer of TFBOYS and a former member of the dance team NEWSTARZ. Seeing his undeniably powerful moves with the head-to-toe Mmmh costume, Shuchen just left everyone awestricken.
See it yourself on this link:


12. SNH48's Yuge

Another member from the Chinese girl group, SNH48, Yuge, also shared her dance cover to Mmmh. She already has 5 million Weibo followers, and her post currently has 644k views, 27 likes, 10.9k comments, and 20.6k reposts. Great numbers for such a great dancer, Good job, Yuge.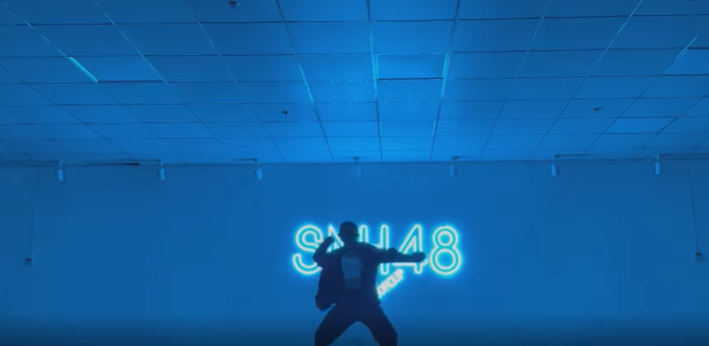 Check out her awesome Mmmh dance cover here:
http://weibointl.api.weibo.com...

13. R1SE' Xia Zhiguang and Zhao Rang
R1SE' Xia Zhiguang and Zhao Rang, members of a famous Chinese boy band group, just individually did a breathtaking dance cover for Mmmh. Everyone got nosebleeds for their body waves, right?
Check out these great dancers Mmmh dance cover here:
14. BNK48's Faii
Faii from the Thai group, BNK48, showed us her sexy body waves to Mmmh song on her TikTok. See how she dances happily to Kai's song until the end.
Check out her awesome body waves to Mmmh here:


15. Spectrum's Minjae

Spectrum member, Minjae also did a cartoon-like dance cover for Mmmh. Look at how he nailed every move to EXO Kai's Mmmh dance.
See his undeniably awesome moves here:
Everyone nailed it so perfectly, right? Who are the other idols you want to see their own version of Kai's Mmmh?
Check out Kai's Mmmh Official Music Video here: