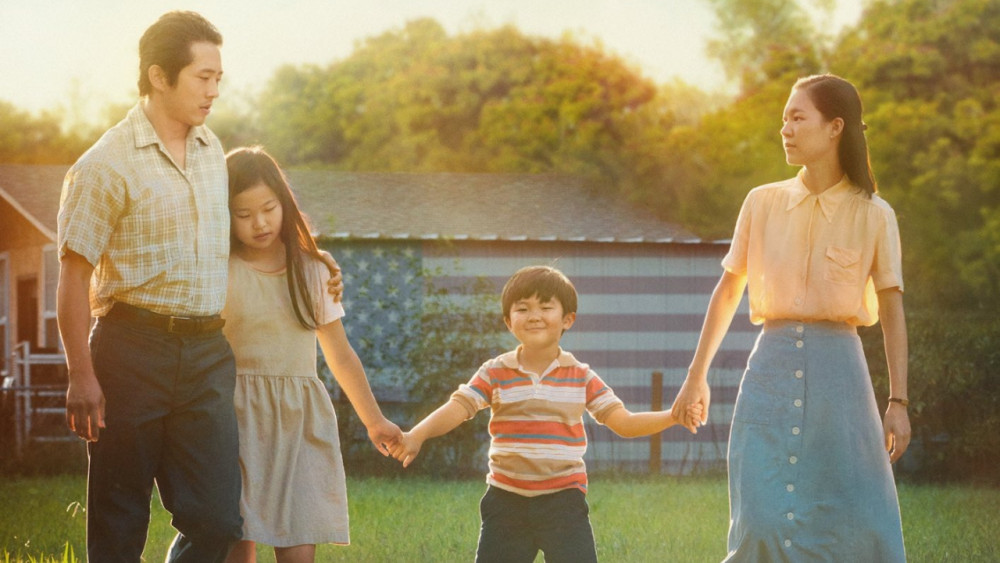 One of the most succinct and critically acclaimed films to come out of 2020 was Lee Issac Chung's 'Minari' starring Steven Yeun, Han Ye Ri, Youn Yuh Jung, and two precious child actors Alan Kim and Noel Kate Cho. The film holds a galaxy of emotions in the tiniest of details and juxtaposes the experience of millions in one microcosm. 'Minari' tells the story of an immigrant family that moves to America in hopes of a better future almost entirely for the next generation while they take on odd jobs to make ends meet. Tired of the reckless fast-paced city, the family moves to Arkansas, where Jacob (Steven Yeun) hopes to transform an empty plot of land into a Korean produce farm. That is quite literally all there is to the plot - no adventure, no murder mystery, no grand spectacle, just the pure sweetness of being whole.
[SPOILERS BELOW]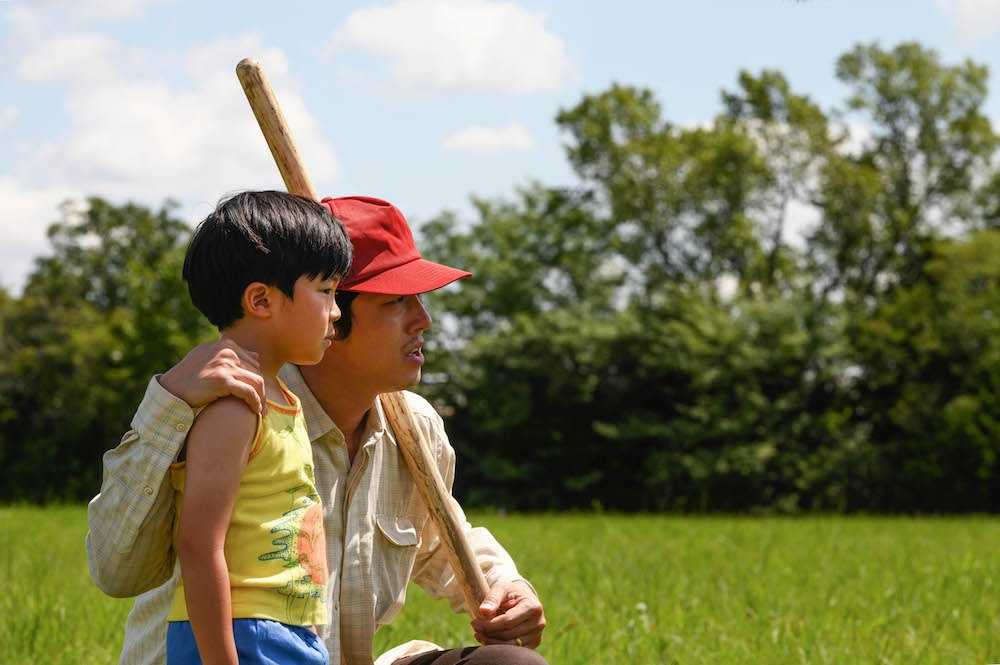 The film is dominated by the two children of the family David and Anne (Alan Kim and Noel Kate Cho) and their grandmother (Youn Yuh Jung), as they navigate feelings of being the "other" that naturally hits them harder than the adults. Anne is more mature among the two kids, or at least she tries to be, in light of her much younger brother. David has never even been to Korea, so when their grandmother shows up from Korea, bringing along the culture, David doesn't know how to react. He's averse to her ways and doesn't associate her with the American ideal of a grandma that he has grown up with so far. Anne is understanding, but she leans towards tolerance in the initial portion of the film. Monica (Han Ye Ri) is paranoid and skeptical about Jacob's plans but places unwavering faith in the Church. She wants to hold on, but reason tells her otherwise. Jacob wants the American dream, but it eludes him time and time again. Finally, Grandma comes in like a wind of change. She isn't convinced that Jacob might not make it, that David is too weak and that their family is struggling. Her faith is placed entirely on love and she will do everything she can to bring laughter back into this house, regardless of the circumstances. She believes in David's inner strength and holds him close, something that his own parents have not been able to do. Anne was forced to grow up, but Grandma won't let David let go of his childhood.
The film itself runs on a note of eternal hope despite what the characters may portray. It's always the right place but never the right time except for when it matters. Grandma brings buttercup ("minari") seeds from Korea to plant by the creek, and while Jacob's crops suffer from lack of rain, the minari greens thrive. They grow just fine by themselves, and despite being on foreign ground, they are inherently Korean. As obvious as the metaphor is, it is quintessential for the narrative.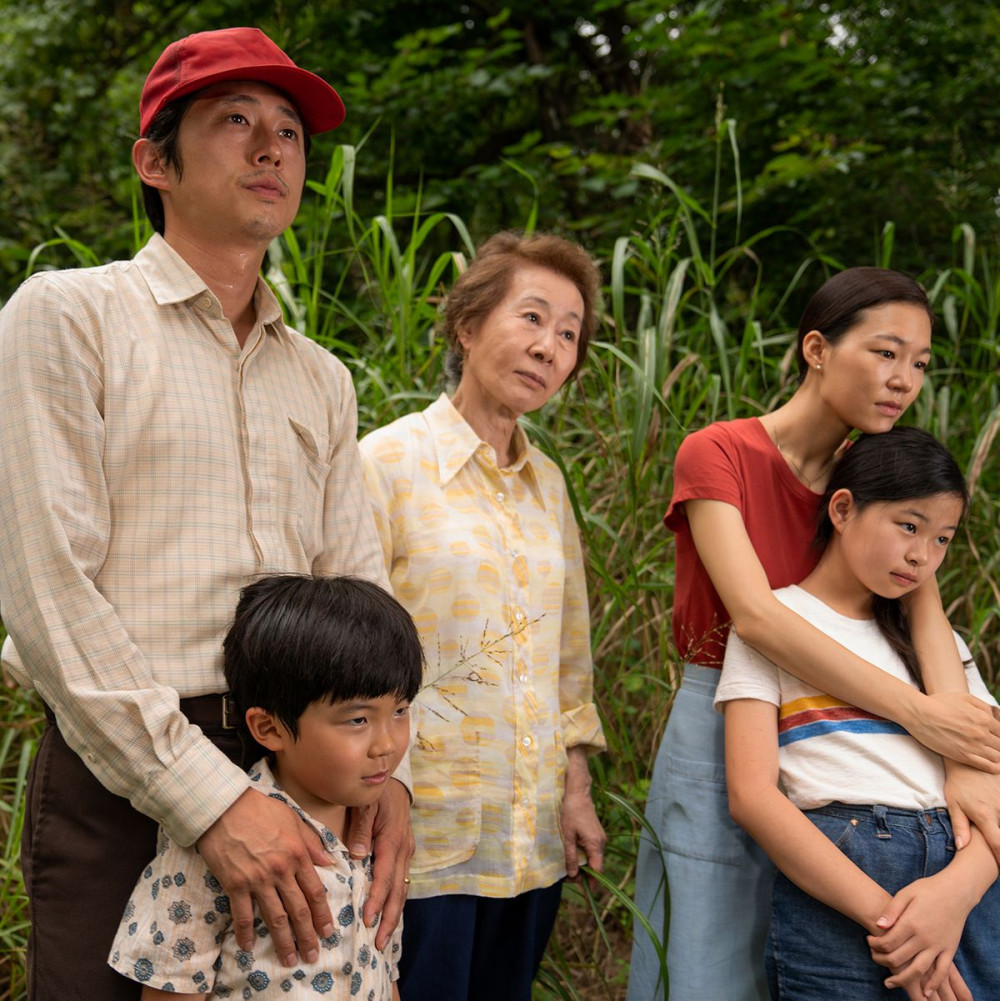 Tragedy strikes, but it comes as a blessing. Grandma falls seriously ill, suffering from a stroke that leaves her almost paralyzed. While she requires as much rest as she can get, she can't let life pass her by. Despite the limitation of bodily movement, she helps around the house takes the trash out to burn when the family goes to the city. While on the one hand, David's heart is healing both physiologically and emotionally in the presence of Grandma, Jacob, and Monica's relationship is tearing apart. A slight mistake makes the burning trash fall over, setting the ground on fire, and consequently, Jacob loses all his produce the same day that he lands a contract with a buyer. Fate might seem cruel, but it brings forth something much sweeter: togetherness. It's them against the world, and despite what happened, they all hold each other close that night, safe as Grandma looks on. With the dawn of a new day, they realize that true strength is in being together and that nothing else will ever be the end of the world.
The film is neither American nor Korean but entirely human. It tells an ordinary story in an extraordinary way and places a keen focus on what's truly important. David does not, or rather, cannot identify himself in the way the American people live their lives. He's aware of their subtle racism, but he knows that in order to survive, he has to let go of reservations against them despite them being in the wrong. As a matter of fact, he probably would have internalized it all had not Grandma come along to give him strength and show him who he really is. The fact that the film is innately semi-autobiographical only adds to the tenderness of feeling. All that's left at the very end is, in David and Grandma's words, "Minari Minari..wonderful wonderful!"