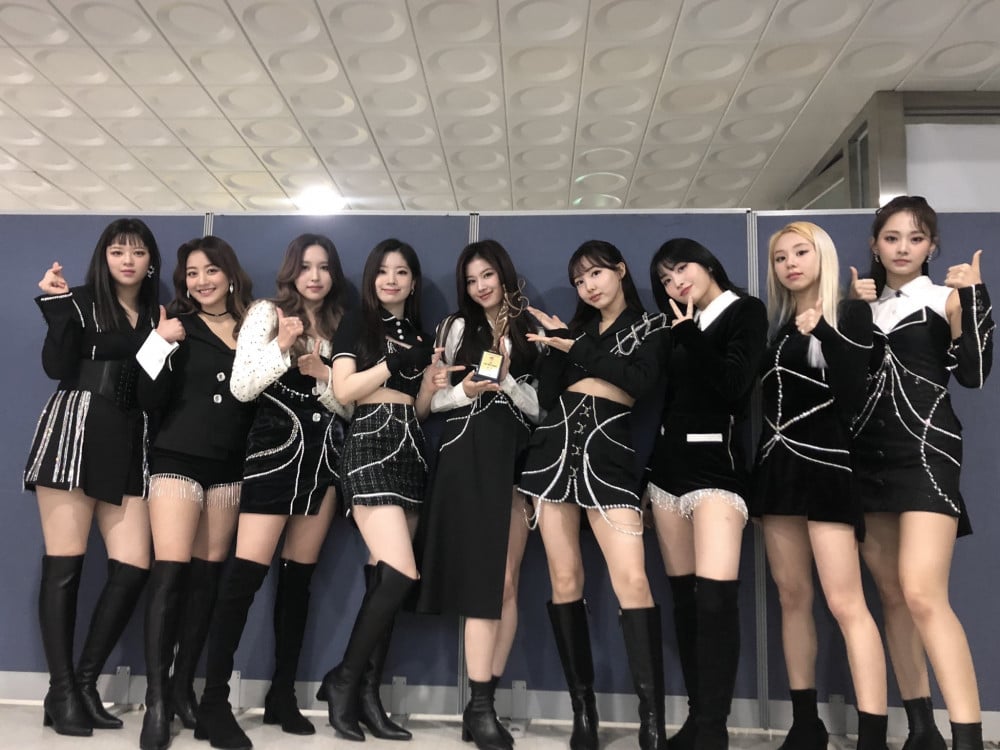 Fans are expressing their joy after seeing all members of TWICE perform on stage.
On January 31 KST, TWICE performed and received 'Bonsang' at the '30th High1 Seoul Music Awards' with all nine members on stage. To the fans' high expectations, the performances included Jungyeon, who was on hiatus for about three months due to a neck injury and anxiety issues.
On online community forums, TWICE's fans welcomed back Jungyeon with comments such as: "Be well, Jungyeon T_T Hope to see you again and again!", "Be safe, girls T___T I missed you so much, Jungyeon", "I was really happy to see them perform...but at the same time, I kept thinking: 'Be careful with your neck, Jungyeon T_T", "I'm crying T___T, she's back".

After the award show, Jungyeon also uploaded a sweet selfie on Instagram with the caption: "It was good to see you, ONCE".
Welcome back, Jungyeon!