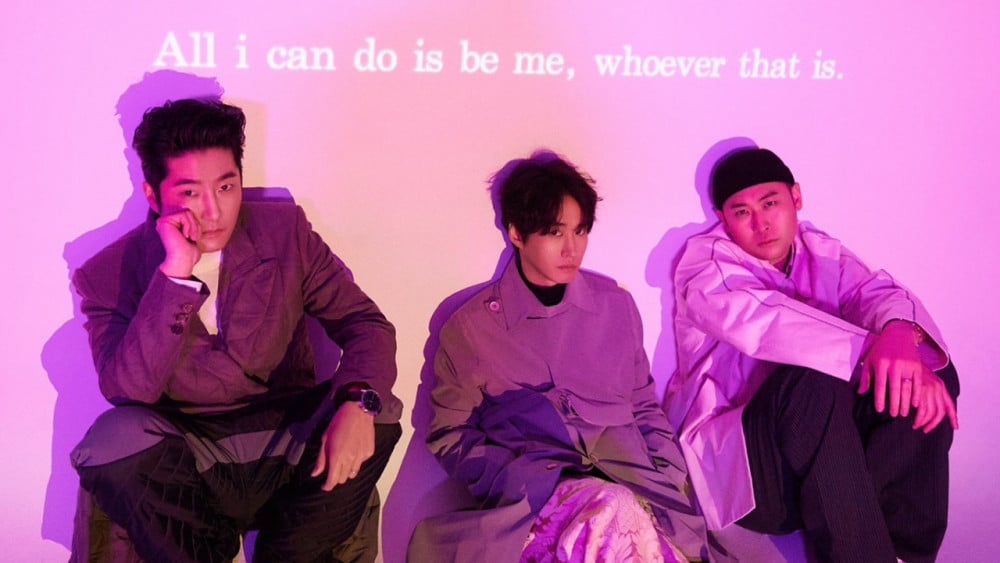 Epik High is coming back, and fans can't hold in their excitement. With only a couple of days to go for the release of the first part of their 10th album 'Epik High Is Here,' fans are inevitably revisiting older releases to fill the void. They've been in the game since 2001, and Epik High is one of the few artists whose entire discography is consistently masterful and brilliantly produced. At the same time, a journey can easily be traced through all of the albums as well. This is all the more why the tenth album is and will be such a special part of their discography. Epik High has spearheaded many "firsts" for the world of K-Pop, and they inspired many of your favorite K-pop idols today.
Peace Day
'Peace Day' by Epik High, one of their older songs, shows the birth of the characteristic "Epik High" sound while also playing with old school hip-hop. The lyricism, on the other hand, was and still remains equally genius. It is especially refreshing to see how the trio has maintained this very vibe while remastering and improving the manifold on everything else, creating the Epik High experience.
Future
Through 'Future,' Epik High uses very clever wordplay to deliver some of the most interesting messages, especially considering the time that they were releasing this music in. One might even call it visionary with respect to how the song's central message is that for the hip-hop culture to have a future, one needs to revisit the past.
Love Love Love
A very catchy song that received a lot of radio airplay. Even though this song is nearly 14-years-old, it still sounds fresh today.
Lesson 2
Strongly anti-establishment and, therefore, automatically novel, 'Lesson 2' was not just a song but the onset of a cultural revolution. Epik High was growing into a political entity in the best way possible because what is art if not something that comforts the disturbed and disturbs the comfortable?
Don't Hate Me
One of Epik High's most popular songs, both commercially and critically, 'Don't Hate Me' leans towards punk rock influences, which is made quite evident from the music video as well. It is also innately personal to Tablo, owing especially to the false allegations and controversies that he was embroiled in at the time.
Everyone wants to be Rich, and this song talks about a person who aspires to be rich by living a "fake it to make it" lifestyle. While living such a lifestyle, the person is missing out on what life is really about.
Amor Fati
A song for all the people that are marginalized by society. This is a sad song but is very beautiful to listen to.
Epik High did what they do best with this track, but what really took it to a whole new level was Bom's powerful voice resonating perfectly with the song's overall message. Her vocals stand in stark contrast to the fast-paced rap flow and yet, it is just the right addition to complement the same. 'Up' is one of Epik High's definitive songs and definitely deserves a lot more attention.
Lovedrunk ft. CRUSH
The combination of Epik High's sound with CRUSH's otherworldly voice is a pair made in heaven. Every Epik High song has genius lyricism, and 'Lovedrunk,' both through its lyrics and its representation via its music video, takes the cake for some of the most touching lyrics ever. The song perhaps tells the story of the same person, at different moments in time, struggling to facilitate reconciliation between their past and present. Quite evidently, this song has a personal connection to Tablo and his personal life, which he could deal with only through music.
Home is Far Away ft. HYUKOH
Clearly, Epik High chooses their featured artists with utmost care and research because HYUKOH, with his exceptionally unique voice and Epik High with their particular sound and flow, make up for an extraordinary overflow of emotions through this song. One can't just listen to this song without relating to the lyrics so well that it elicits a tear.
The ultimate Epik High song that was, is, and will be one of the hardest-hitting diss tracks in K-Pop history is 'Born Hater.' The featured artists' list is star-studded and the track is 5 minutes and 35 seconds of pure art. Everything about it, from each rapper's individual parts to the music video and the minutest symbolism is worth the highest praise.