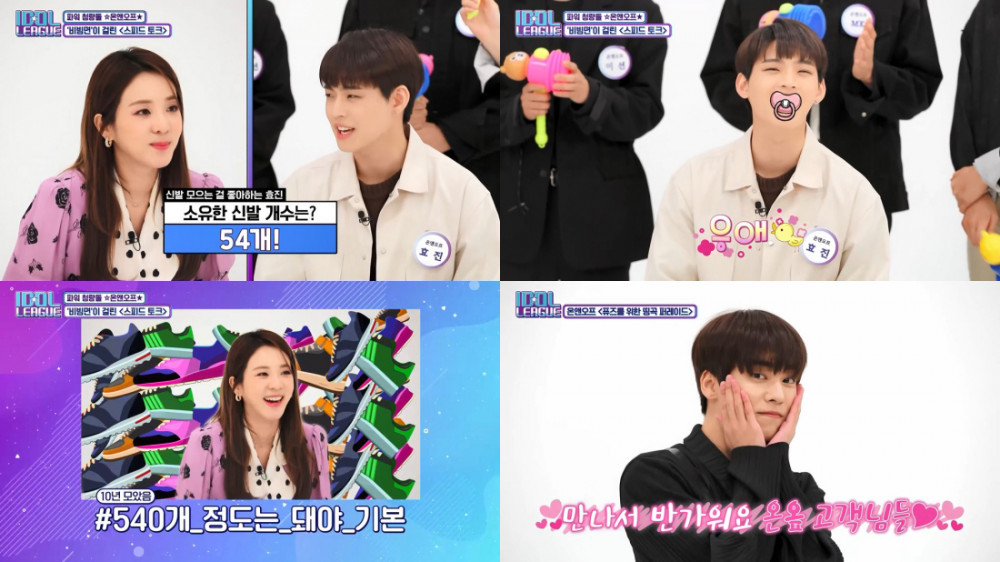 ONF will be appearing as this week's guests of STATV's 'Idol League', hosted by Dara and BTOB's Eunkwang!
During this episode, the ONF members took on a speed question challenge mission. Among the questions, one asked member Hyojin how many shoes he's currently collected, as it was revealed that Hyojin is an avid collector of sneakers. However, when Hyojin answered, "54 pairs", MC Dara commented, "Ah, at 54 pairs, you're still at the 'baby' stage. You need at least 540 pairs."
Dara is also a well-known shoe collector in the K-Pop industry, having collected shoes for over 10 years! Meanwhile, this week's broadcast of STATV's 'Idol League' featuring ONF will air tonight on January 9 at 8 PM KST, available via Olleh TV, SK BTV, LG U+ TV, and more.