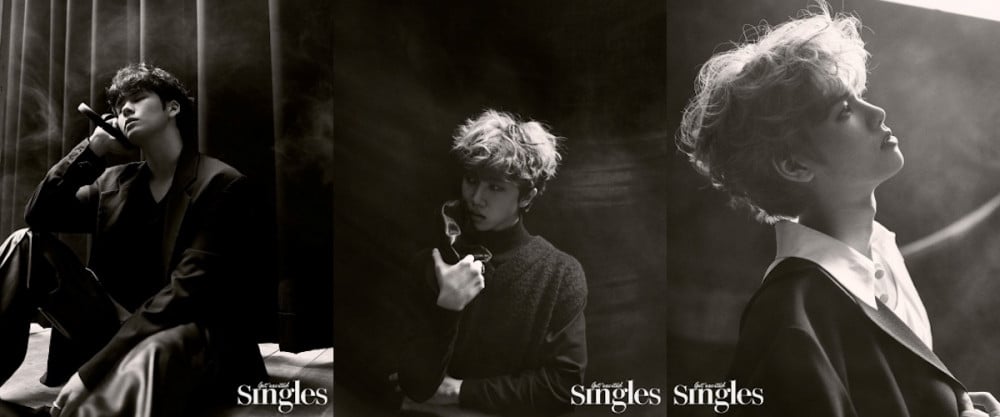 CRAVITY members Serim, Minhee, and Wonjin have bared a glimpse into their mature, serious sides in the February edition of 'Singles'.
For this pictorial, shot entirely in black and white, the CRAVITY members pulled off a hazy, pensive aura in chic, yet simple suit styles. The members also worked with a mixture of lighting and smoke effects to interrupt viewers' focus, adding to the distant mood.
During their interview, the boys discussed debuting during the COVID19 pandemic, their comeback album 'Hideout: Be Our Voice', and more. Check out some previews from the latest issue of 'Singles', below.