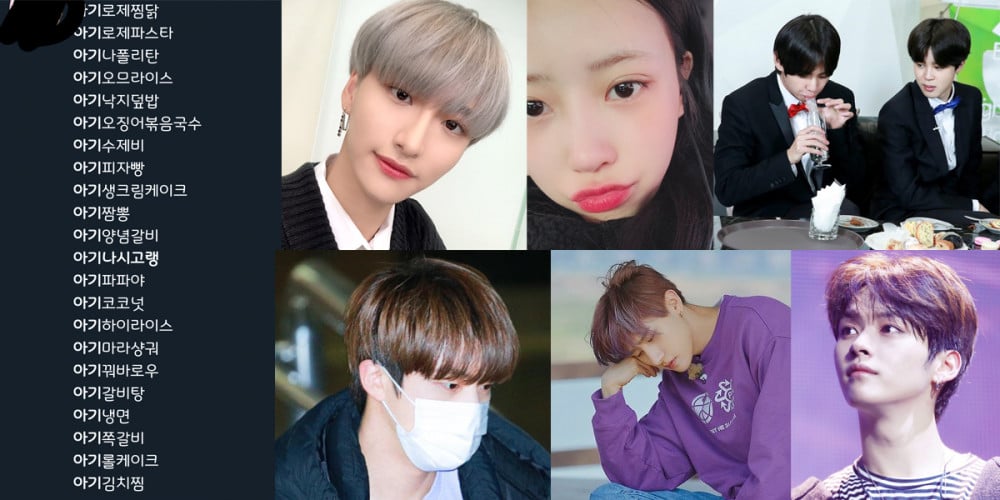 Netizens are just plain blown-away by this odd Twitter-search drinking game!
The game is simple. The most important keyword in this game is the word "아기" ("ah-gi" which means baby or infant in Korean).
"Who wants to play the Ah-Gi 'XXX' drinking game with me.
You just have to put a food in 'XXX'.
Say you search 'Ah-Gi fried rice'.
And you see an idol's picture.
Then you drink."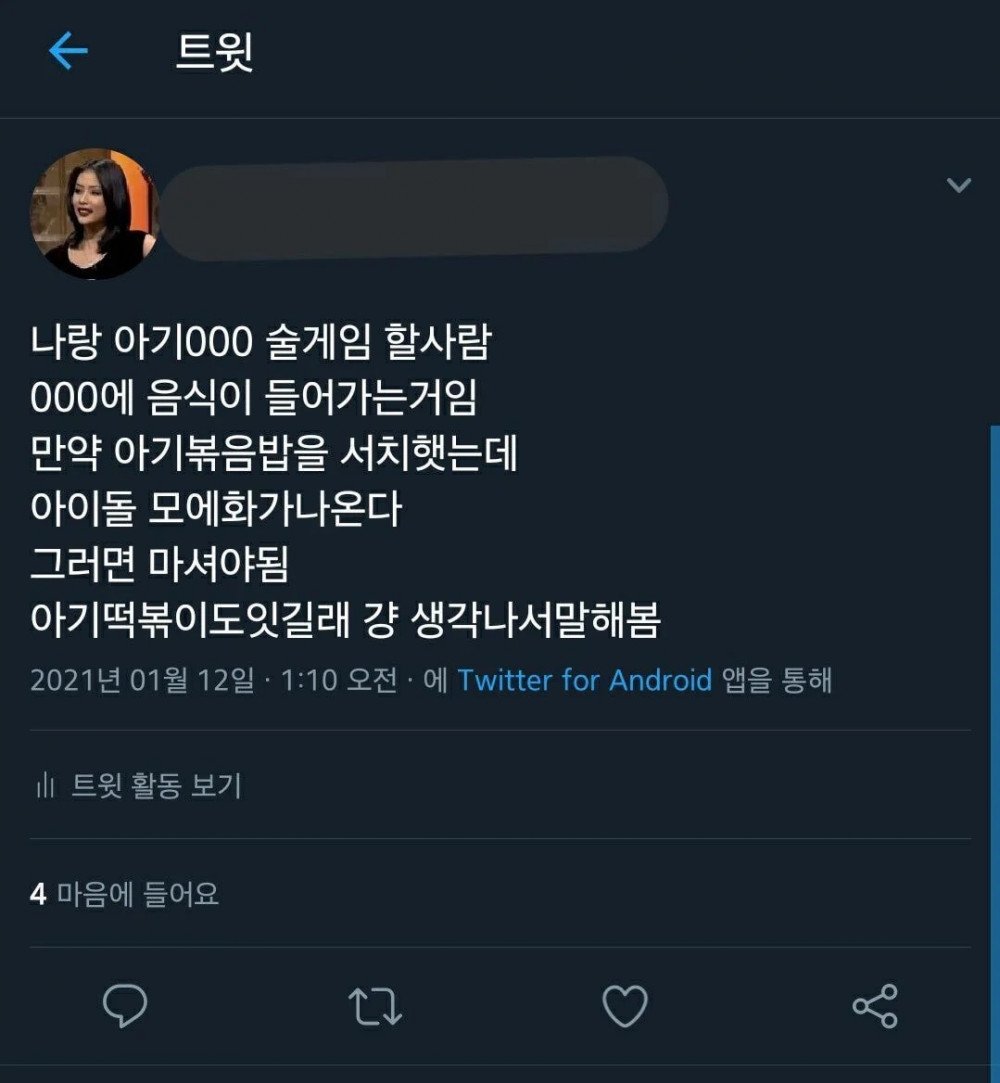 An account of the Ah-Gi 'XXX' game afterward:
"Today's TMI...
Never play the Ah-Gi 'XXX' game.
Why in the world are there idol pics with the tag 'Ah-Gi fried crab with curry'?
They literally just say whatever the heck they want."

Other netizens have decided to join in on the odd search game. See what results came up.
1. Ah-Gi quesadilla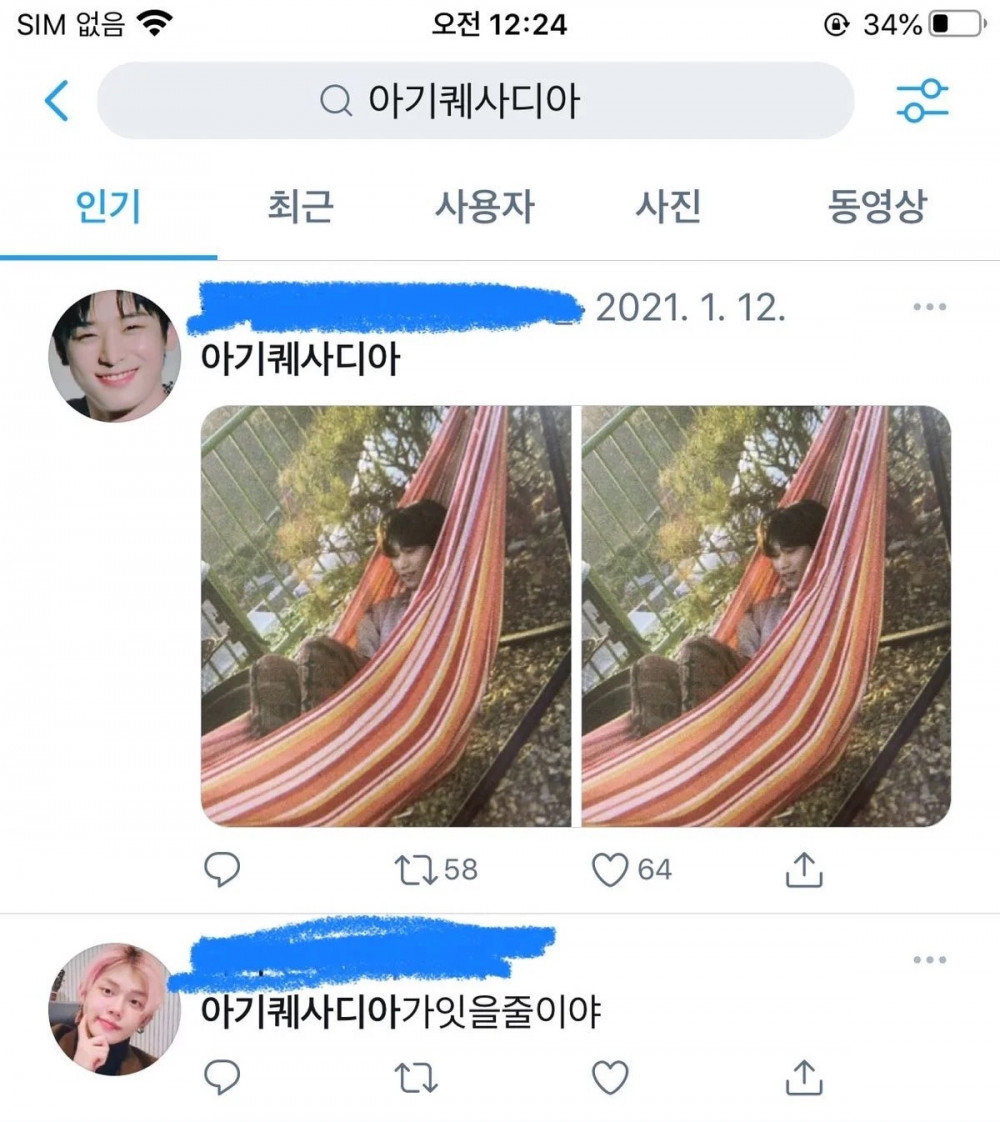 2. Ah-Gi kimchi udon
3. Ah-Gi Cheongsimwan (30-herb energy pill)
4. Ah-Gi papaya salad
5. Ah-Gi Hawaiian pizza
6. Ah-Gi Durian
Some fans have also pointed out one reason that The Boyz member Jooyeon often appears in many of these odd searches. It turns out, one popular nickname that fans like to call Jooyeon is "Ah-Gi fried rice", because of this photo: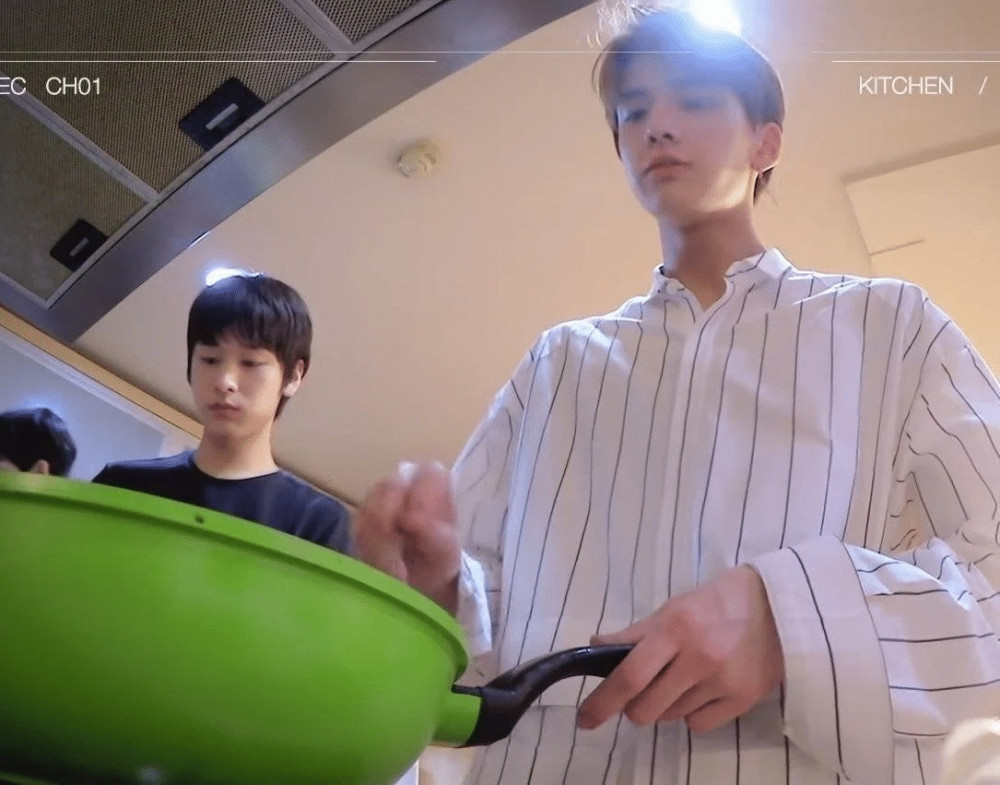 Still, why do you think Korean K-Pop fans like to tag foods with the word "baby" in front when posting idols' photos..??