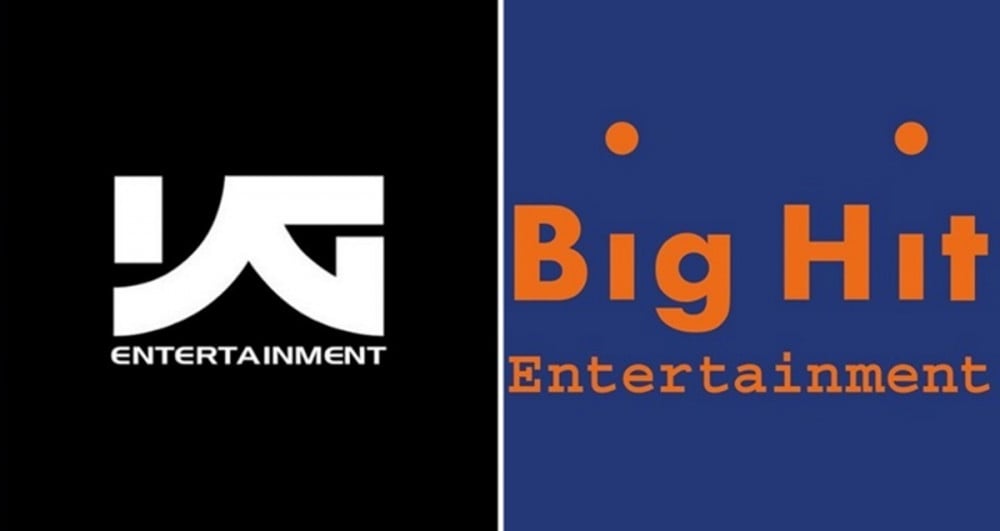 Big Hit Entertainment announced its plans to invest 70 billion Won ($63,316,953 USD) into YG Entertainment.

The agency behind BTS, Big Hit Entertainment, announced its plans to invest in one of its biggest competitors, YG Entertainment. Big Hit and its affiliate beNX will be investing 30 billion Won ($27,137,901 USD) and 40 billion Won ($36,183,868 USD), respectively, into YG affiliate YG Plus under the deal.

This means fans can expect YG Entertainment artists on Weverse, a fan community created and launched by Big Hit Entertainment.

Big Hit stated, "We look forward to the synergy that YG Plus, which has powerful networks in various fields, such as distribution and merchandising production, and Big Hit and beNX, which are strong in artist intellectual property and platforms." YG Entertainment also commented, "We have prepared a new turning point for both companies, which have been aiming to be the best in their respective fields. We'll grow together through various collaborations that will influence the overall entertainment lifestyle."

Stay tuned for updates from Big Hit Entertainment and YG Entertainment.