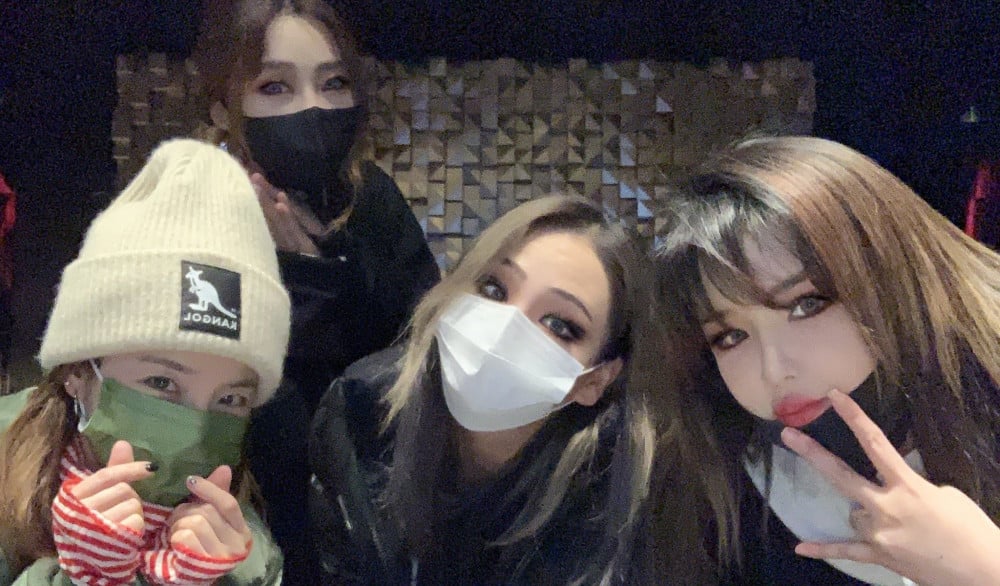 2NE1 got together to celebrate Minzy's birthday.

On January 22, Dara shared photos from Minzy's 27th birthday along with the message, "To wish the youngest Minzy a happy birthday, all the members are dumbfounded! I went to CL's studio. It's my 12th birthday as a member of 2NE1. I love 2NE1 so much! Minzy, Happy Birthday! #2021 #HappyBDayMinzy #2NE1 #Blackjack."

In the images, the 2NE1 members can be seen holding up peace signs, lifting up matching t-shirts, and preparing for Minzy to blow out a birthday cake.

Take a look at the photos below, and stay tuned for updates on the 2NE1 members.