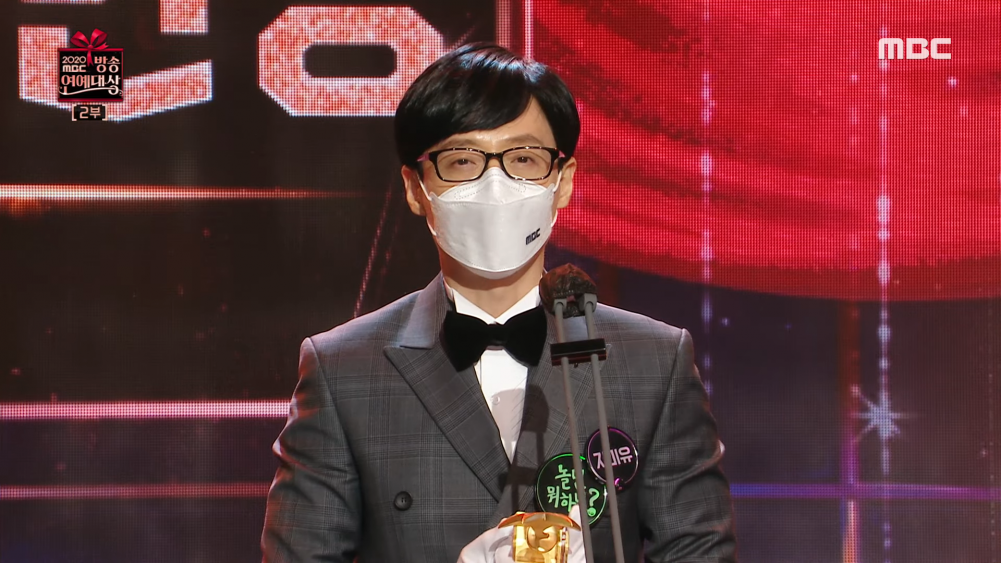 Yoo Jae Suk was able to take the grand prize at the '2020 MBC Entertainment Awards' as he sets a record of winning 16 grand prizes all together in his career.
On December 29th, the '2020 MBC Entertainment Awards' ceremony was held at MBC Public Hall in Sangam-dong, Seoul. Jeon Hyun Moo, Jang Do Yeon, and Ahn Bo Hyun were the MCs for the ceremony.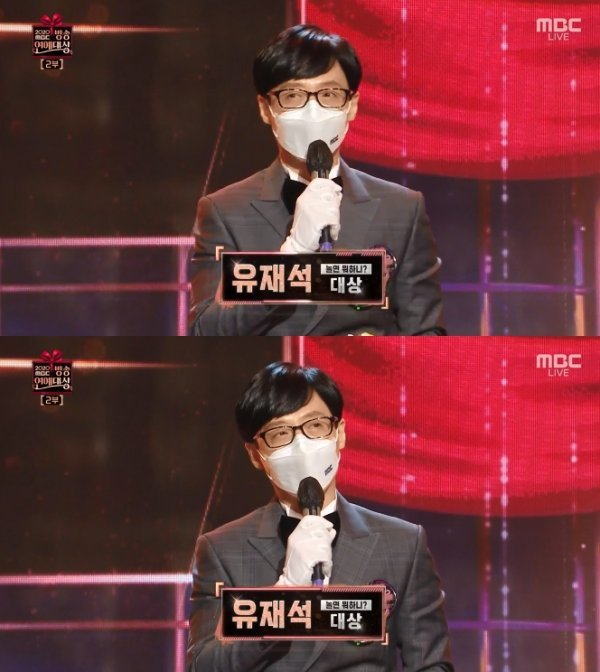 The candidates for the '2020 MBC Entertainment Awards' were Yoo Jae Suk, Kim Gu Ra, Lee Young Ja, Park Na Rae, Jeon Hyun Moo, and Kim sung Joo. As many waited in anticipation, Yoo Jae Suk was called to take the title of the grand prize winner for this year. This makes the seventh Grand Prize that Yoo Jae Suk won from MBC alone, including the award won by the 'Infinite Challenge' group back in 2007.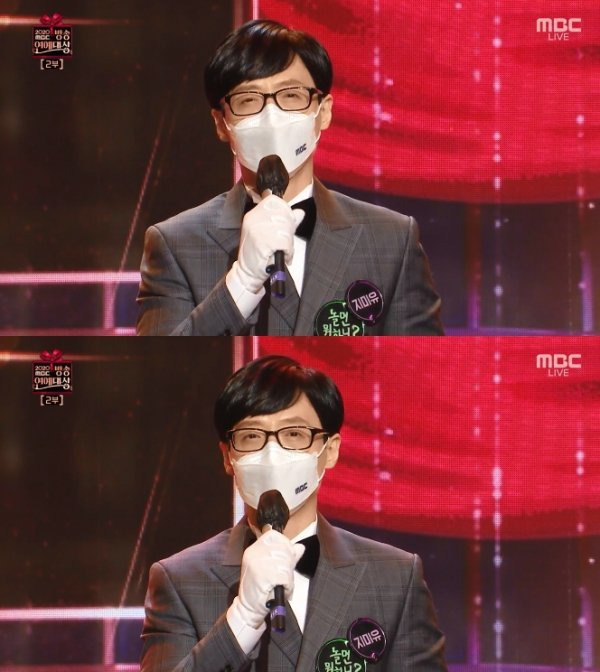 Yoo Jae Suk stated he never thought he would win the grand prize again and thanked many people during his acceptance speech. He thanked his wife and his children and expressed his gratitude to his family for supporting him. He also didn't forget to thank the producers, director, and staff members of the show 'Hang Out With Yoo' which got him the award this year.
He stated, "I'm thankful towards producer Kim Tae Ho who created 'Hang Out With Yoo'. I'm thankful towards all the producing staff member. I will repay this gratitude with dinner for all staff members once COVID19 is over. There are so many people who helped me in the earlier stages of the show...This is a program I could not accomplish by myself. I want to give the honor of this award to everyone."