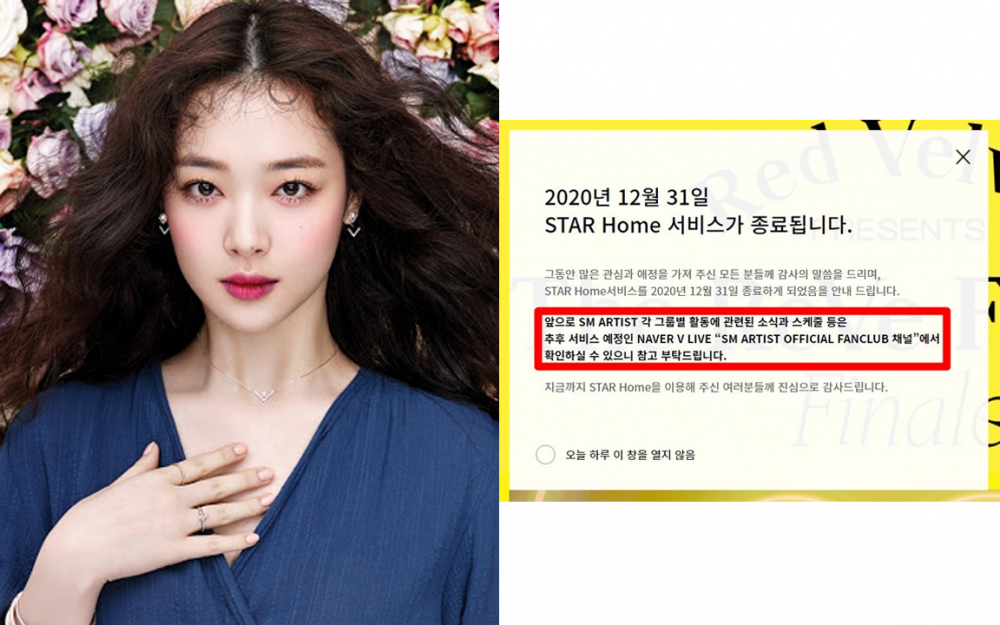 It has been announced that the late Sulli's official homepage will be closed.
Recently, a notice was posted on the official websites of SM artists such as Red Velvet, Taemin, and BoA saying, "The STAR Home service will be terminated on December 31, 2020."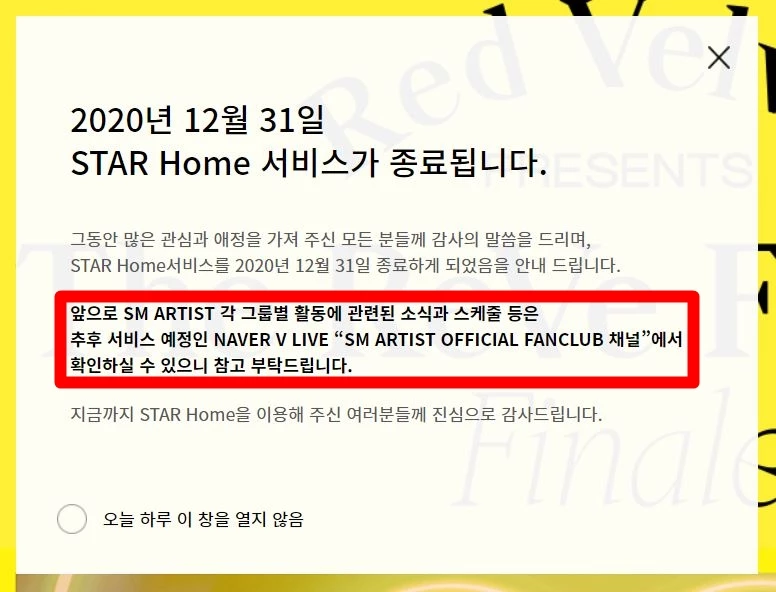 The notice added in bold letters, "Please note that news and schedules related to SM artists can be found on Naver V Live's 'SM ARTIST OFFICIAL FANCLUB' channels."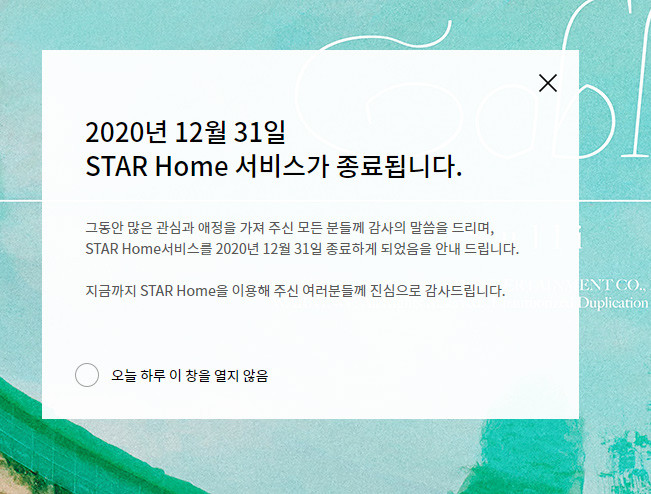 The notice on Sulli's official website did not provide the information listed above for the other artists. Sulli's official site notice states, "Thank you for using STAR Home until now. We regretfully notify you that STAR Home service has been terminated on December 31, 2020."

Photos and videos related to Sulli's first solo album production are known to be uploaded on the website. Fans could not hide their sadness as they can no longer visit the place where all her photos and video are to commemorate her.