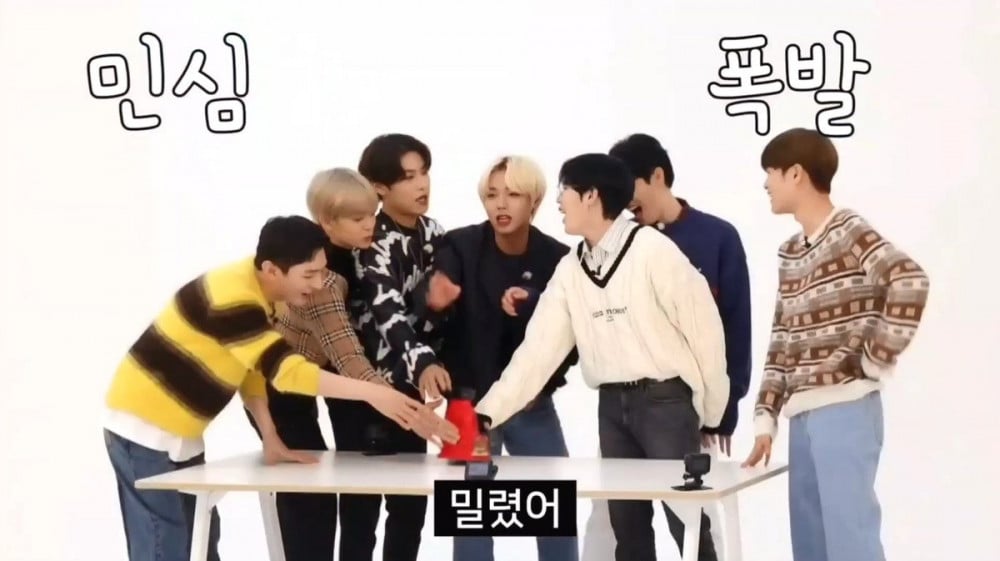 Former Wanna One members have made a guest appearance on Yoon Ji Sung's fan meeting!
On December 25 KST, the former Wanna One member, recently back from the military, held his first official schedule. It was a cozy fan meeting called 'Christmas Story' as a solo artist organized by his current agency LM Entertainment.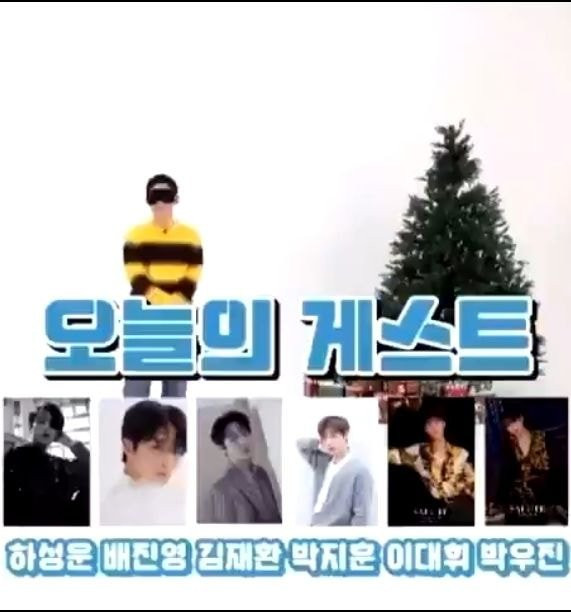 During the fan meeting, six familiar faces made their way in, which surprised both Yoon Ji Sung and the fans. The guests consisted of former Wanna One members Ha Sung Woon, Bae Jin Young, Kim Jae Hwan, Park Ji Hoon, Lee Dae Hwi, and Park Woo Jin. Together, they played small games together just like old times.

This surprise mini reunion made netizens laugh, as those who watched the full fan meeting testified that they were "still loud and cheerful boys" when spending time together.
Some netizens commented:
"OMG, I can just tell by the screenshot that they were probably super loud lol"
"The photos scream chaos already hahaha"
"I miss them T___T"
"Apart from the nostalgia, it was just a really funny moment lol"
"They were so cute..."
"Please come backkkkkkkkk"
"LOL, i hope everyone gets to see this segment because it was really funny"
Do you miss Wanna One?