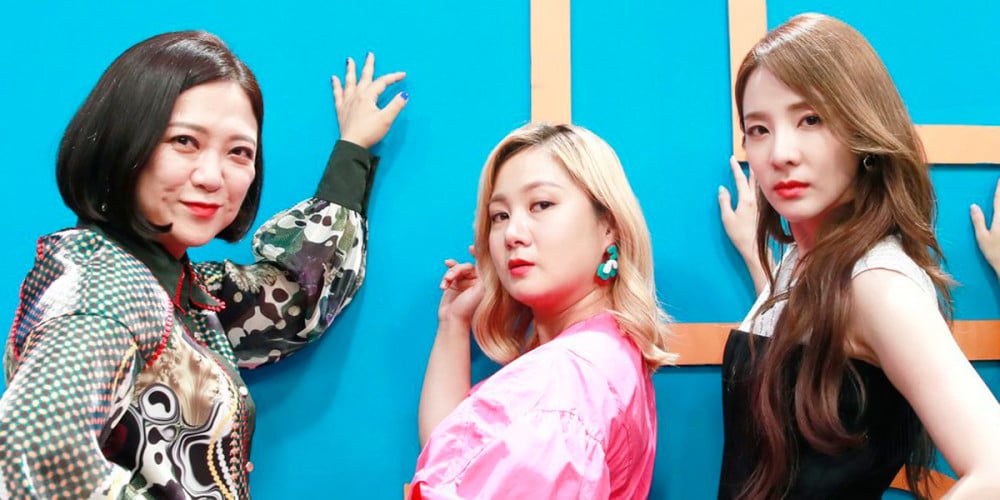 2NE1's Dara and actor Lee Ho Chul will be appearing as guests on the December 29 broadcast of KBS2's 'Problem Child in House'!
Dara and Lee Ho Chul, both known as good friends of Super Junior's Heechul, decided to appear as guests on this week's episode to support Heechul's temporary MC debut on 'Problem Child in House'.
On this day, Dara surprised everyone by saying, "I've never been over 38~39 kg in my life. I've never been really into food. I don't eat if I'm not feeling well, and I don't eat if I'm busy. My lifelong wish was gaining weight. I've tried a lot of different things to try and gain weight."
The singer then revealed, "But recently, I've gained about 7~8 kg." What was the secret to her weight gain? Dara confessed that it was all thanks to her good friends Kim Sook and Park Na Rae! She explained, "They both love food very much. I eat with them often, and suddenly, I realized that I wasn't putting my chopsticks down either." Dara even shared that she now wears two sizes up her usual clothing size, and added on, "Sook unnie was so happy that I started gaining weight and told me that I look really good."