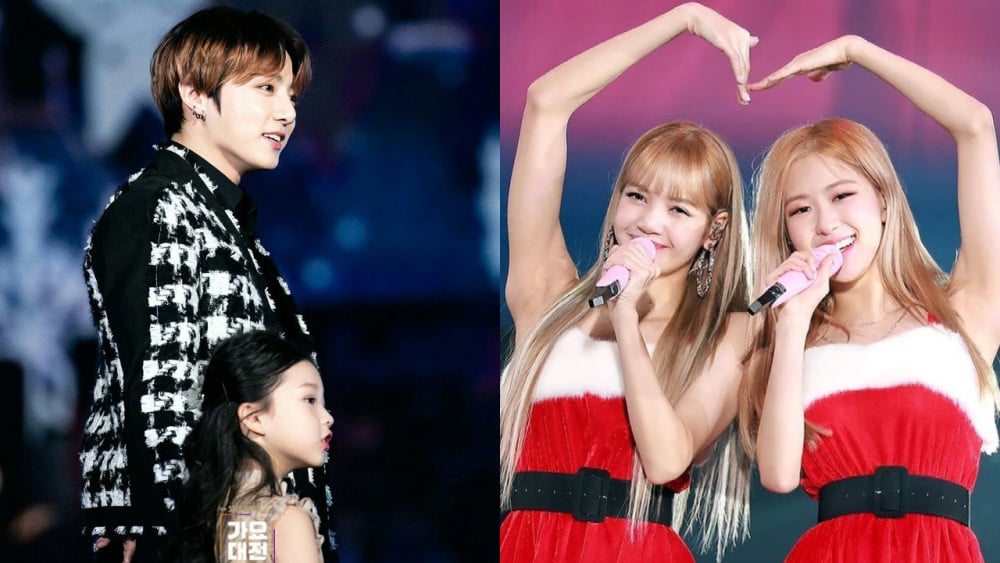 We wish everyone around the world a very merry Christmas and to celebrate the occasion, what's better than some classic Christmas carols? As a matter of fact, let's take it another step further and look at some classic Christmas songs covered by our favorite K-Pop idols!
There's no questioning that these two vocal powerhouses together will deliver the best Christmas carol cover ever. One might even say that their version is much jollier than the original, simply because the chemistry between Irene and Park Bo Gum, despite or especially because it's platonic, is perfect for the song.
NCT Jaehyun – Have Yourself A Merry Little Christmas
It has already been established that NCT's Jaehyun is a Prince of some sort, but his cover of 'Have Yourself A Merry Little Christmas' is so charming and enchanting that even real Princes would shy away. His voice is just so well-suited to the song that it truly feels like a warm hug on a cold winter's night.
There's something holy and ethereal about Jungkook's voice itself, which takes this classic Christmas song to a whole another level. Jungkook is so patient with his pace and soft and gentle with his voice that it is truly magical.
GFRIEND – Feliz Navidad
GFRIEND's version of 'Feliz Navidad' is the cutest and most idol-like version of a Christmas carol ever and in the best way possible. The members all bring unique charms to the song, transforming the old classic into a renewed favorite.
Lee Hi & Park Bom – All I Want For Christmas Is You
The pairing of Lee Hi and Park Bom is not just a visual treat but also a treat for the ears. Their voices are meant to go perfectly together, and their aesthetic and cuteness surpass all bounds. 'All I Want For Christmas Is You' is one of the most popular and beloved Christmas songs of all time and bringing 3 of the world's favorites together, it can only be a masterpiece.
SF9 Taeyang's rendition of 'Last Christmas' is severely underrated, but it is one of the most masterful and serene versions of the song to come out of the K-Pop world. The addition of nothing but a piano cuts out all unnecessary distractions and places the focus entirely on Taeyang and his voice and the beautiful melody of the piano.
One of the most iconic covers of Santa Baby in the world is definitely Girls' Generation's version of it. There are no words to describe just how incredibly the Queens of K-Pop recreated the classic, and this cover will always remain a cultural reset.
f(x) Krystal and Sulli – Santa Claus Is Coming To Town
Over the years, many idols have covered 'Santa Claus Is Coming to Town.' Yet, the one that will always be the closest to everyone's hearts is Krystal and Sulli's adorable, bright, beautiful, and endearing version of the same.
BLACKPINK – Rudolf the Red-Nosed Reindeer
BLACKPINK's performance of the Japanese version of 'Rudolf the Red-Nosed Reindeer' will go down in history as one of the most adorable renditions of the classic song. As a matter of fact, it was so well done that fans have been vying for a studio version ever since!
EXO – The First Snow
While this isn't a cover, EXO's 'The First Snow' has grown to be a classic Christmas song itself that has since been covered by many more idols. Naturally, a discussion on Christmas songs cannot be concluded without including 'The First Snow.'