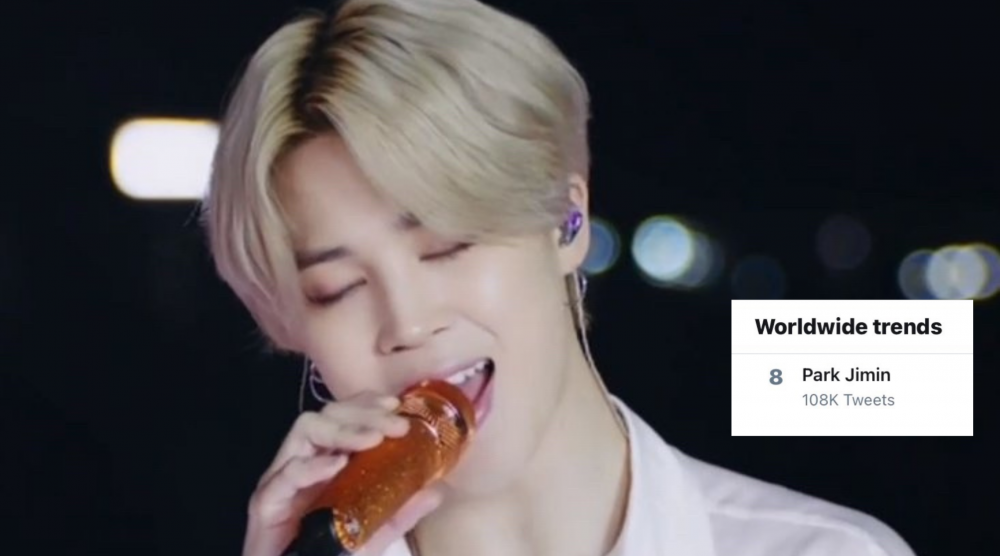 Park Jimin is the only BTS member that trended on Twitter worldwide even before their AMA performance. The fans couldn't wait for him to perform.
On November 23, BTS performed their latest song, "Life Goes On," from their newest album BE at the 2020 American Music Awards for the first time.
One member in particular surprisingly trended several minutes before BTS actually performed. Jimin with his related keyword "Park Jimin" trended worldwide and the only member who did even before the performance.
Jimin did not disappoint fans as he showed ethereal visuals wearing a white long sleeves shirt with black pants and amazing live vocals, which instantly captivated so many viewers, both fans and non-fans.
As such, Park Jimin continued to trend worldwide even after their performance.

Further, he is the only BTS member which trended in the United States after their AMA stage. It shows the power and impact that the King of Kpop holds.
Jimin also trended No. 1 on Japan's Twipple after the AMAs.
BTS also posted a Life Goes On Stage Cam Jimin Focus on its official Youtube channel. Watch Jimin and get mesmerized by his angelic visuals and charms with his amazing live vocals. The video has reached more than 1.3M views in less than 24 hours.