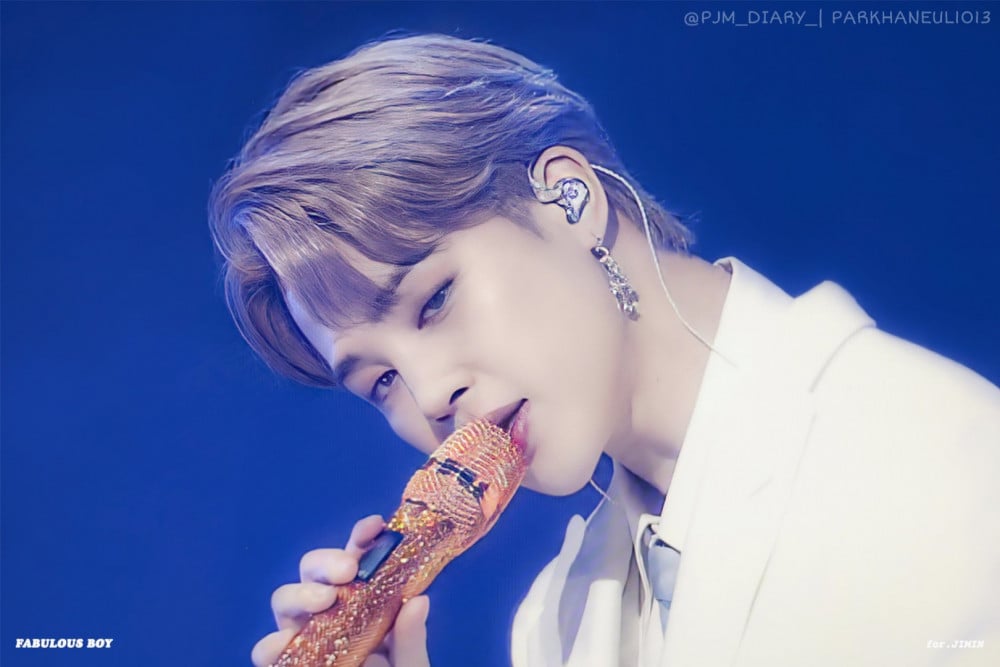 Park Jimin, the lead vocalist and the main dancer in BTS is known for his solo songs record and achievements. Today he added another record as "Filter" became the first solo track and the fifth track from BTS fourth Korean-language (seventh overall) studio album, Map Of The Soul: 7 to surpassed 200M digital points on Gaon. Jimin's self-produced track, "Friends" from the same album was recorded to surpassed 200M digital points back on August. "Filter" now joined "Black Swan", "ON", "00:00 (Zero O'clock)" and "Friends" to achieved this feat.
"Filter" by Jimin until now is known for its achievements on multiple platforms. Currently it is the most stream Korean solo song in 2020 and the fastest solo track to surpassed 80M streams on the streaming platform. Aside from having 107 #1's on iTunes, "Filter" currently rank #1 in Amazon Best Sellers of 2020.
In addition to that, Jimin also set a record as the first and only Korean idol to rank #1 in 100 Idols Brand Reputation Ranking for 15 months consecutively. Prior to that he set a record as the first and only Korean idol to rank #1 in Boy Group Member Brand Reputation Ranking for 21 months consecutively.
Either setting a new record or breaking record, Jimin continue to show us how strong his impact and influence around the world. With this being said there is no doubt why Jimin is one of the most popular idol in the whole world.
Congratulation to Jimin for gaining another triple crown in two brand rankings and Gaon chart.