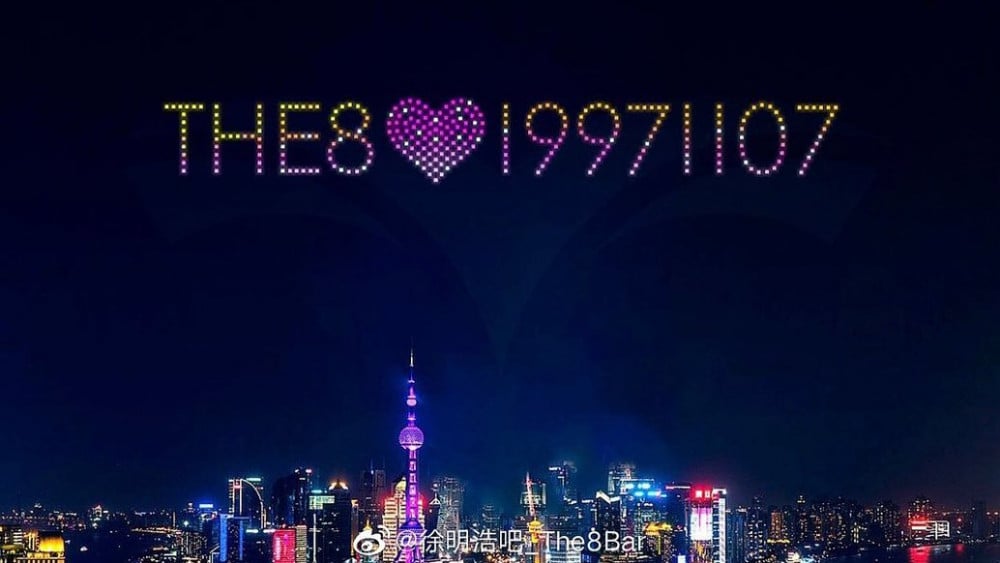 300 Drones lit up the sky in Shanghai to celebrate Seventeen's The8's birthday.

On October 24 at 7 PM CST, the birthday drone project for Seventeen's The8 launched. The drone show, using 300 drones, embroidered the Shanghai night sky with various messages celebrating the idol's birthday. It was reported the show lasted for approximately 10 minutes.
Chinese fans also paid for a birthday ad to air on the JTBC channel before Seventeen's appearance on 'Knowing Brothers' on the same day. Check out the birthday ad for The8 below.
Happy birthday in advance The8!