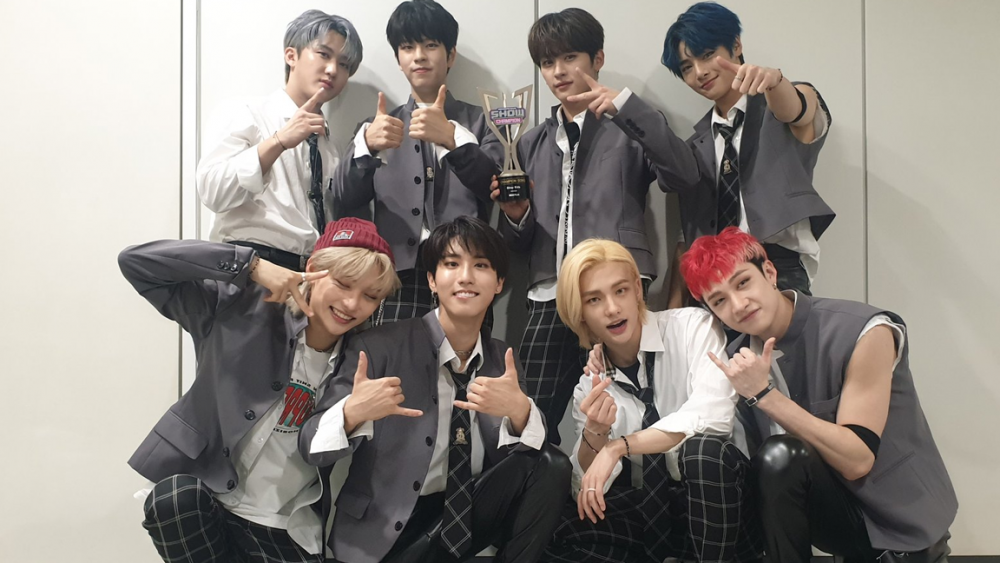 The boys of Stray Kids take their first win after making a comeback with "Back Door" on MBC Every1's 'Show Champion'.
On September 23 KST, MBC Every1's music program announced the 'Champion Song' to be "Back Door" by Stray Kids. With a strong and exciting beat, "Back Door" was able to capture the hearts of many listeners awarding the group with number 1 for this week.
The members of Stray Kids celebrated their win as they adorned the encore stage with their vibrant charms as they ecstatically danced and sang.
Congratulations to Stray Kids on taking the championship!