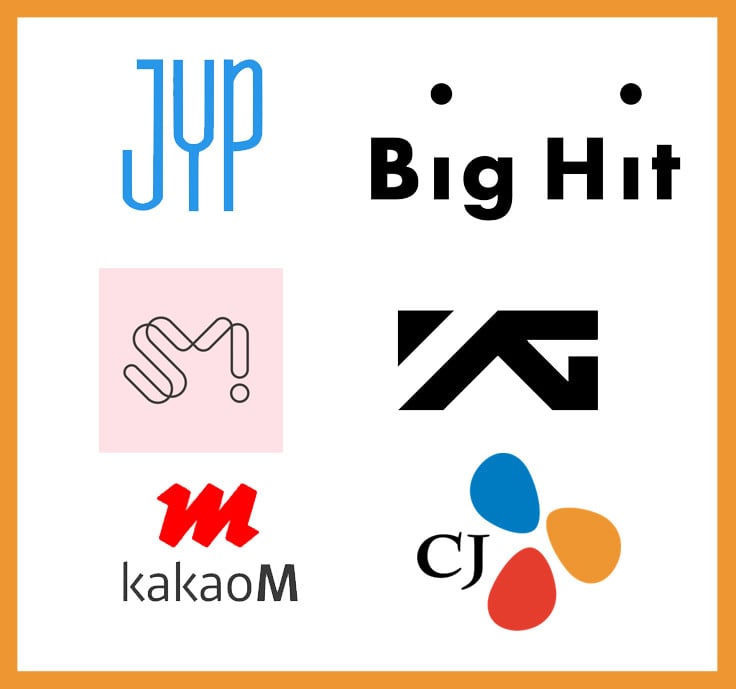 Did you know that some of your favorite K-pop labels are a subsidiary under a bigger company?Let's take a look at the subsidiaries of some big companies:
(Only musicians are added to the list. Other artists such as actors, comedians, models etc. are not included.)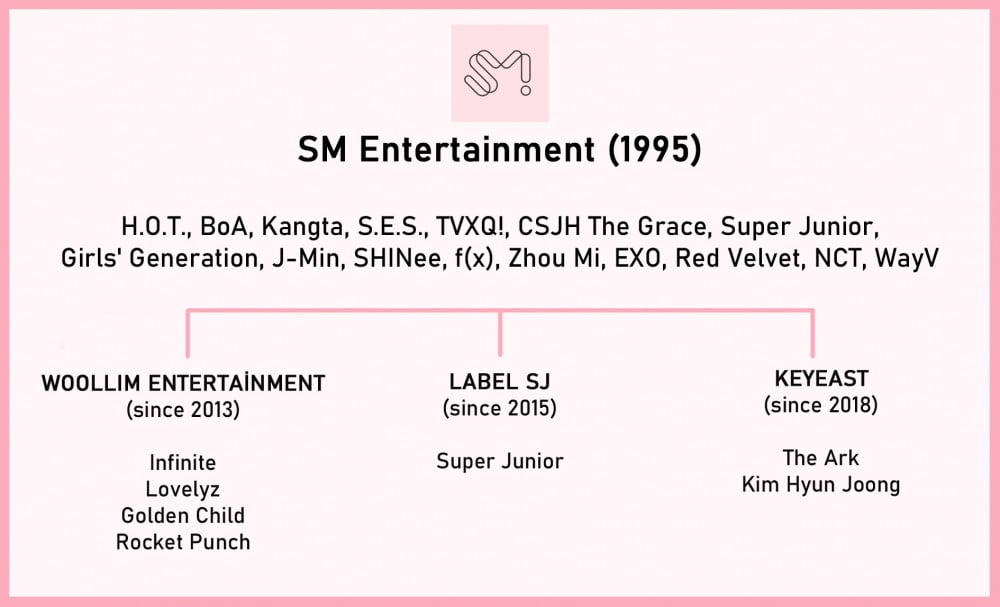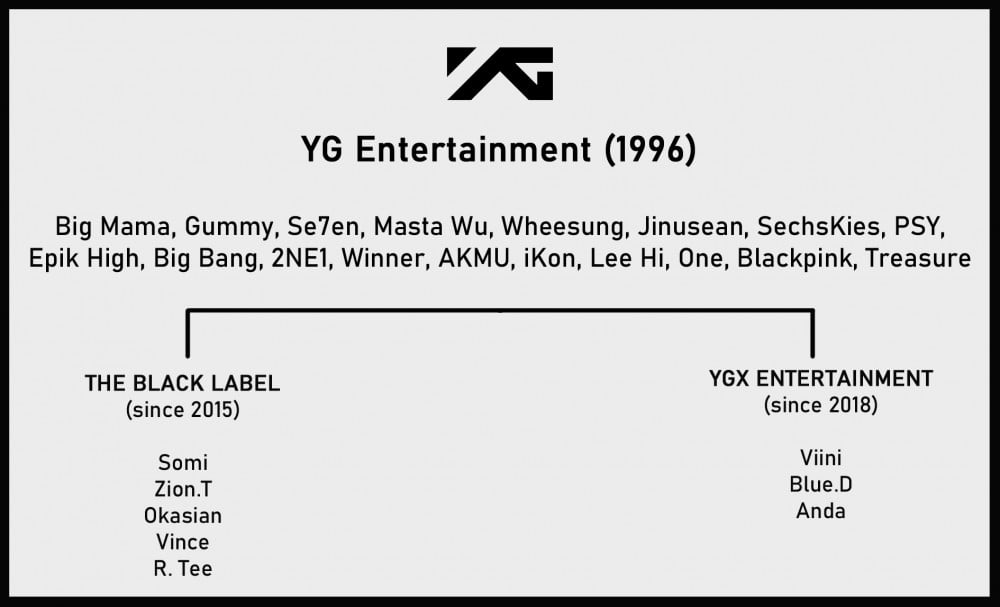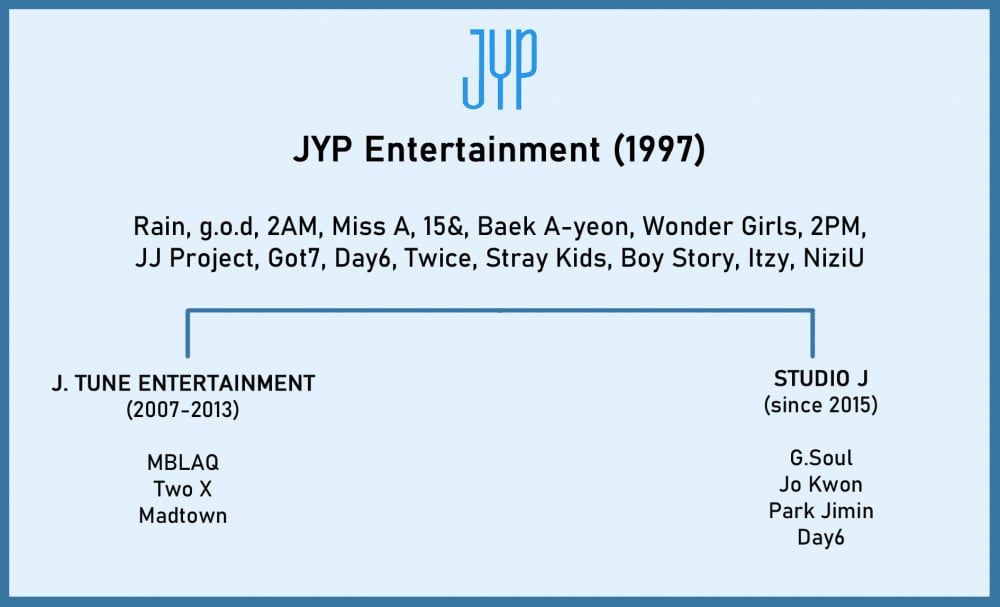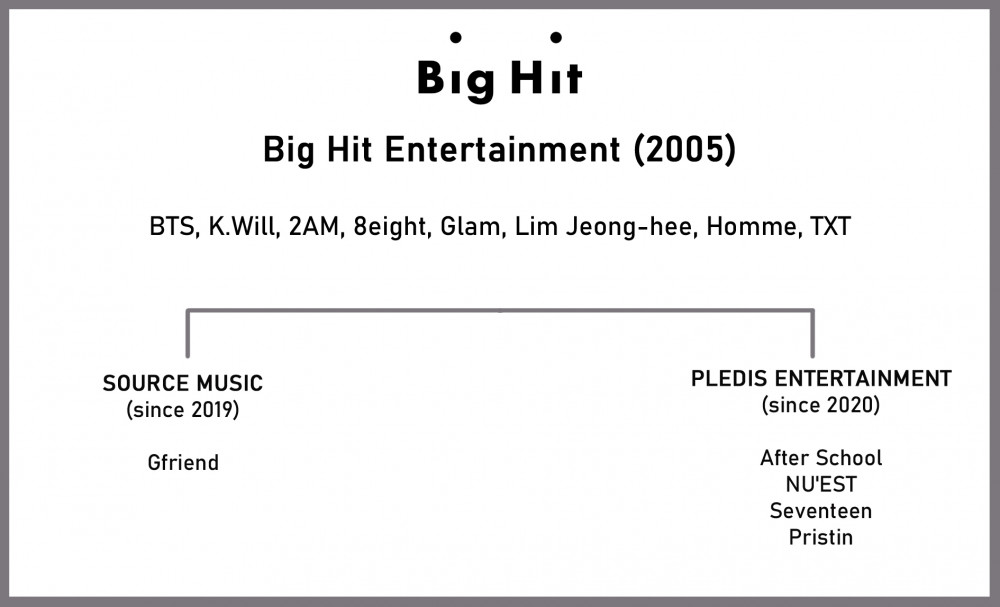 CJ E&M is a South Korean entertainment and mass media company created by CJ Group in 2011.

TV channels such as tvN, O'live, OCN, Mnet; drama production, marketing and distribution company Studio Dragon are under CJ E&M. CJ Group is a South Korean conglomerate holding company.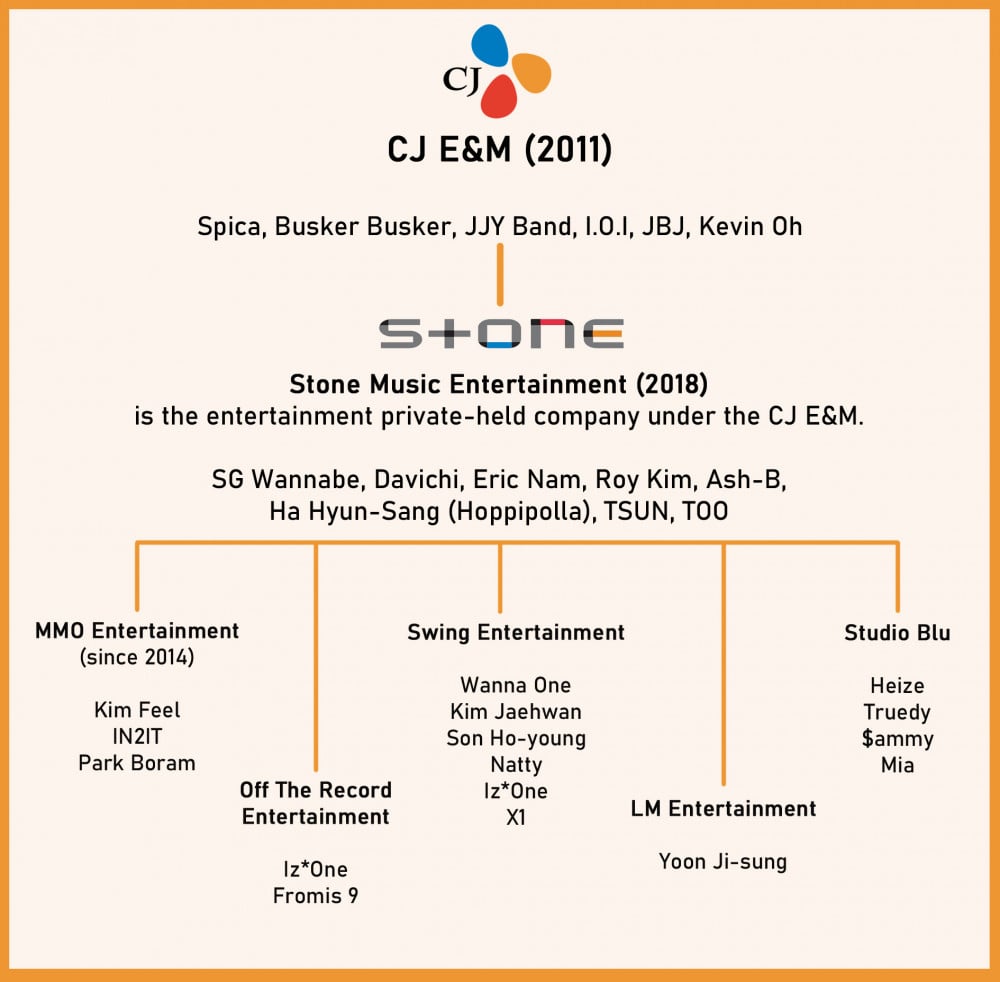 KakaoM is currently one of the largest co-publisher companies in South Korea. The company operates as a record label, talent agency, music production company, event management, concert production company, and music publishing house. KakaoM is a subsidairy of SK Group which is the third largest conglomerate (chaebol) in South Korea.

Melon is Kakao M's online music service company.

Music Content Company is also Kakao M's music content production company, which includes the music content brand 1theK.