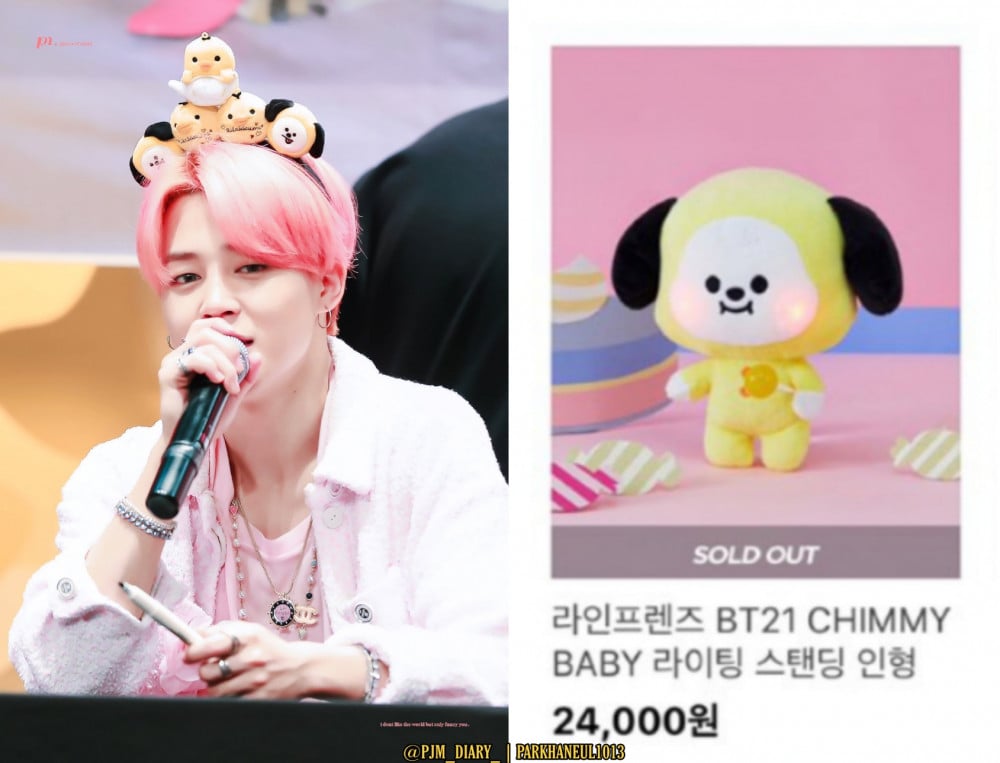 Park Jimin, the lead vocalist and the main dancer in BTS is known for his character in BT21, Chimmy. These duo has been making a lot of headlines for their impact and popularity around the world.
BT21 recently announced they will release a new collection called 'BT21 BABY Lighting Doll'. Known to ranked #1 in male idol brand reputation ranking for over a year, Jimin really proved his brand power when Chimmy baby lighting doll was recorded to sold out in just 15 minutes after released! It doesn't stop there, the lighting doll also continues to be sold out even after being re-stocked SIX times. It is also the first one to sold out in the LINE FRIENDS global official website.
Ever since the release of BT21 character and their products, Jimin's Chimmy has recorded to have one of the best-selling records in different collections. Aside from Chimmy, Jimin is also known to sell out anything related to him for example his accessories, any fashion brands he wears and many more. With this being said there is no doubt why Jimin is one of the most popular Korean idol in the world.