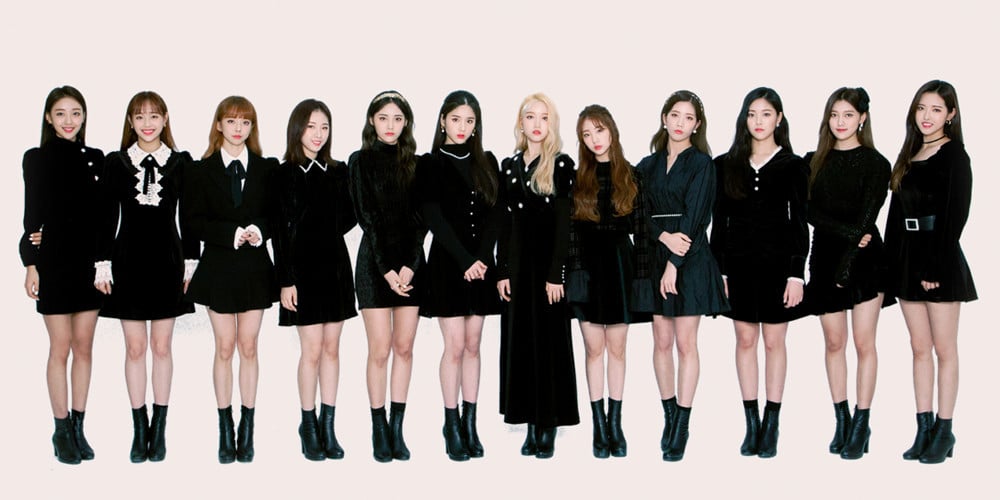 Earlier today, girl group LOOΠΔ launched a website to gear up for their official U.S. promotions.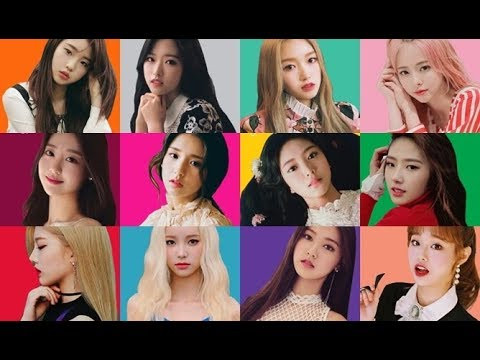 The website offered fans a chance to sign up for text message updates from LOOΠΔ. The simple process required fans to fill out a profile including their mobile phone numbers, name, gender, etc.
While filling out the profile form, fans discovered that the page had included "Non-binary" as a gender identity in the form category: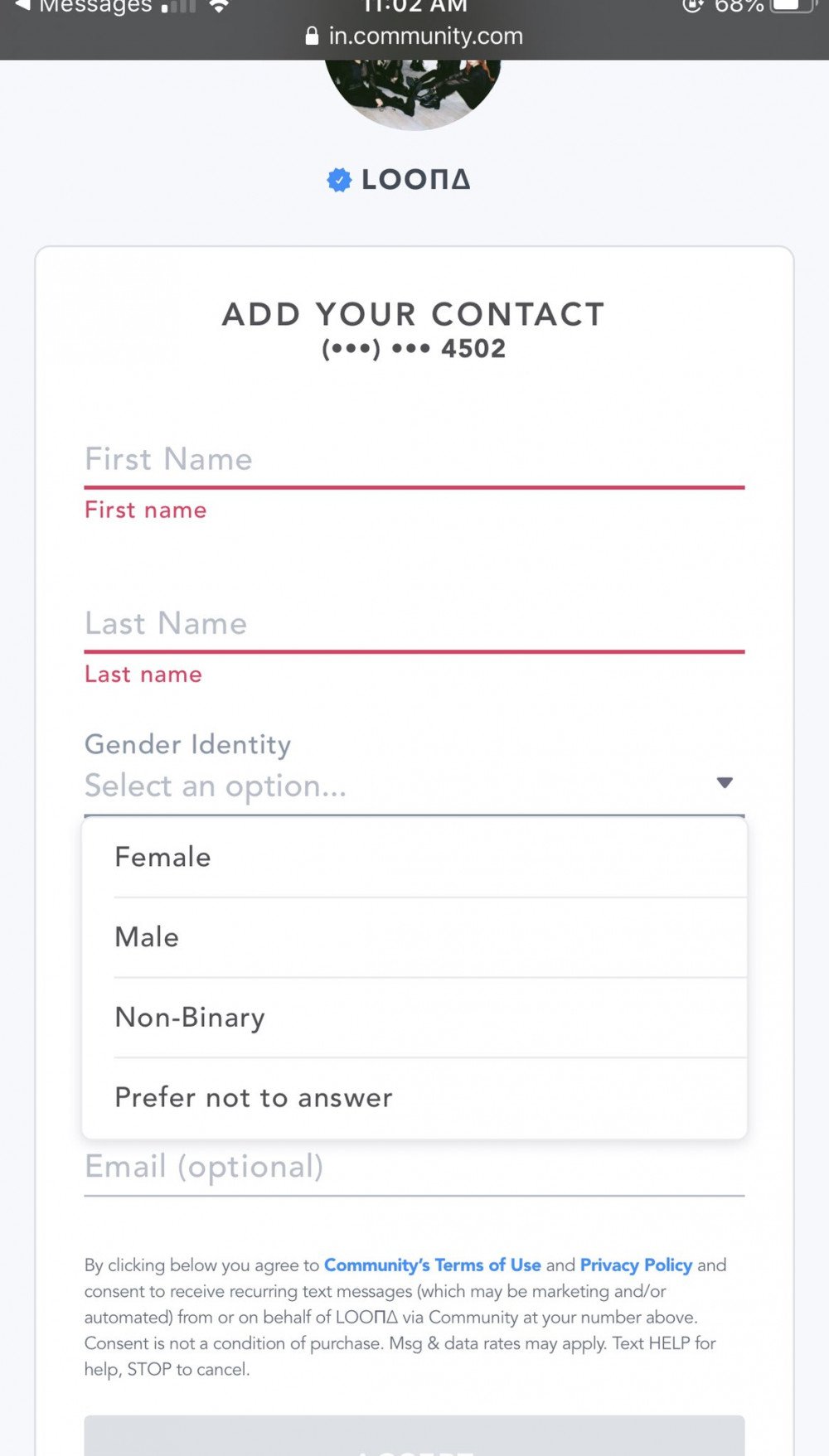 Many fans were touched by the simple, but meaningful gesture, as often times individuals who define themselves as "non-binary" are denominated as "others".
(Non-binary is a gender indentity which falls outside masculine and feminine genders. Non-binary identities can be seen as transgenders since they don't identify with their assigned sex.)
This is not the first time LOOΠΔ has garnered attention for their themes of LGBT+ topics - Yves claimed they were grateful to see fans who find a positive light in the story between Chuu and her in LOONA's videography as a LGBT+ narrative, confirmed the song "Rosy" by Olivie Hye and Go Won is about two girls' love, and more.

Netizens commented: "I'm non-binary and I feel cared for, thanks", "It's such a small move but it means so much for so many people", "I'm gonna cry of joy, it really means a lot to me", "People are still living in 2020 while LOOΠΔ live in the future", etc.


Have you signed up to receive promotion updates from LOOΠΔ?