Netizens voted BTS Jin as the number one Face Genius star.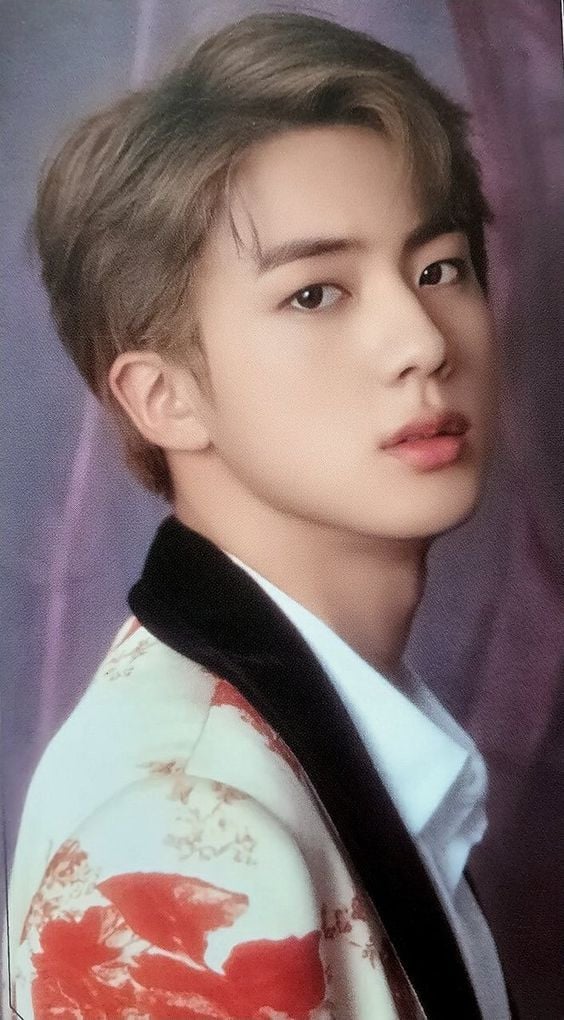 "Face Genius" is a term often used to describe those people that having very good looking with mind-blowing visual. Recently Community portal site DC Inside held voting from March 29th to April 4th asking users to vote on 'The Real no 1 Face Genius star'. As the Result BTS Jin ranked first with 52.9% of total votes, Lee Chan won and Actor Kim Soo Hyun ranked second and third place, respectively.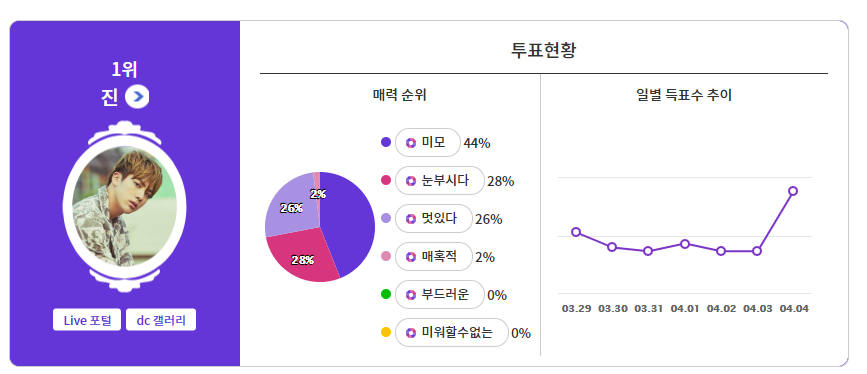 The number of votes for Jin was 15,227 of 28,762 votes and More than half of all voters voted for him, Jin's attractiveness keyword rankings were Beauty, Dazzling, and Cool in the order.