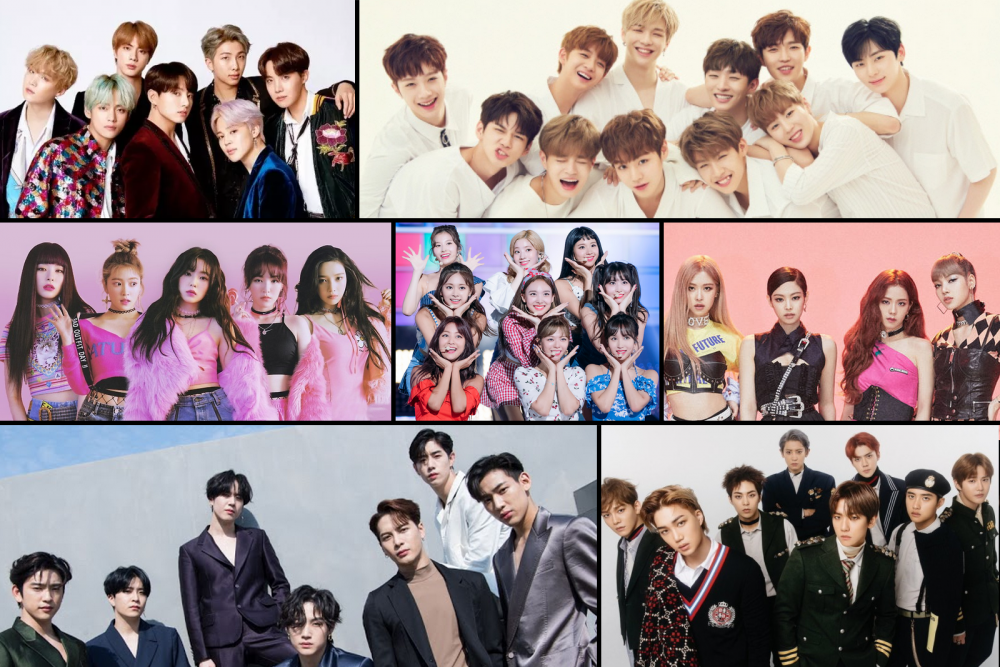 According to Google, BTS is the most searched K-Pop artist on Youtube becoming the most popular K-Pop artist worldwide.
Google Trends, a well known data analysis plataform powered by Google, provided the list of the Top 5 Most Popular K-Pop artists. Ranking was determined by data analysis based on Youtube and Google searches both within and outside the home country, taking as its starting point the debut of I.O.I, marking the start of the 4th generation. Why? They set the norm of survival shows and temporary project groups we've seen repeated with great success over the past few years.
So let's get started!

BTS topped the list on Youtube worldwide with a huge score gap followed by BLACKPINK, TWICE, EXO and GOT7, respectively.
Here is the graphical representation: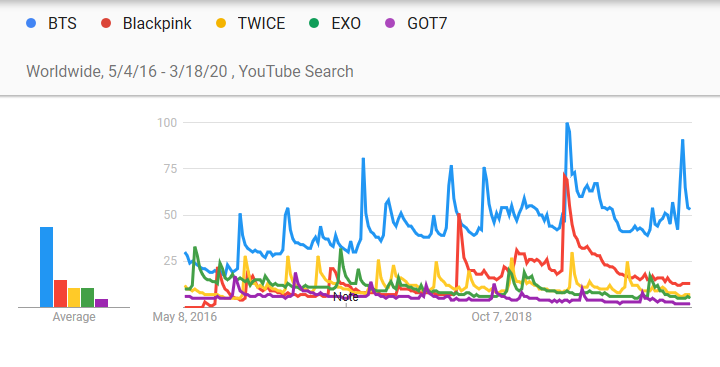 Applying the same criteria that have been applied up to this point, BTS takes No. 1 on Youtube in Korea followed by TWICE, IU, EXO and RED VELVET:

Source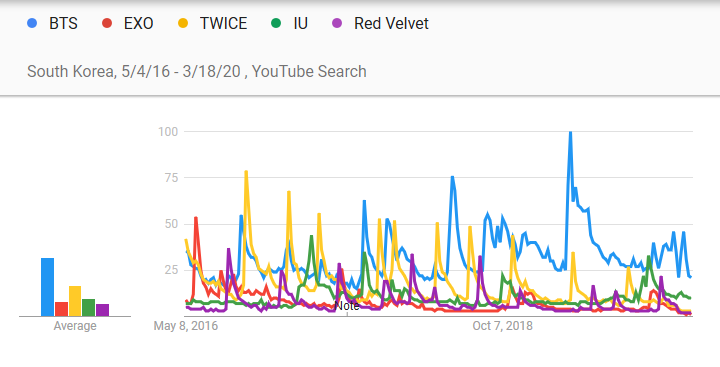 To conclude, using the same parameters, BTS is the most searched artist on Google followed by EXO, TWICE, BLACKPINK and finally GOT7: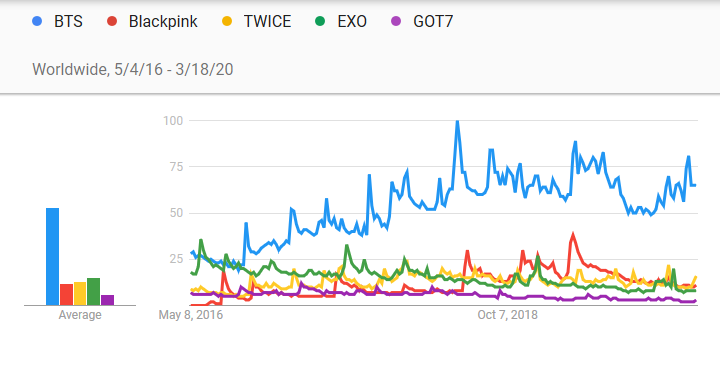 It's interesting to mention that if we take as a reference point the debut of Wanna One, the group is still Top 5 trending topic in Korea becoming the fourth most searched K-Pop artist on Youtube.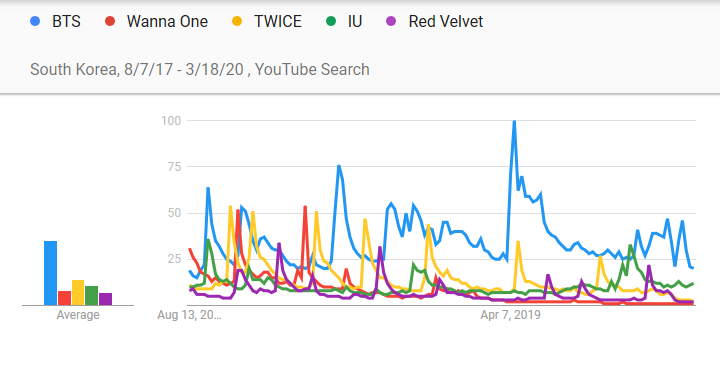 Congratulations to all artists involved for their contribution to the growth of our beloved music genre!