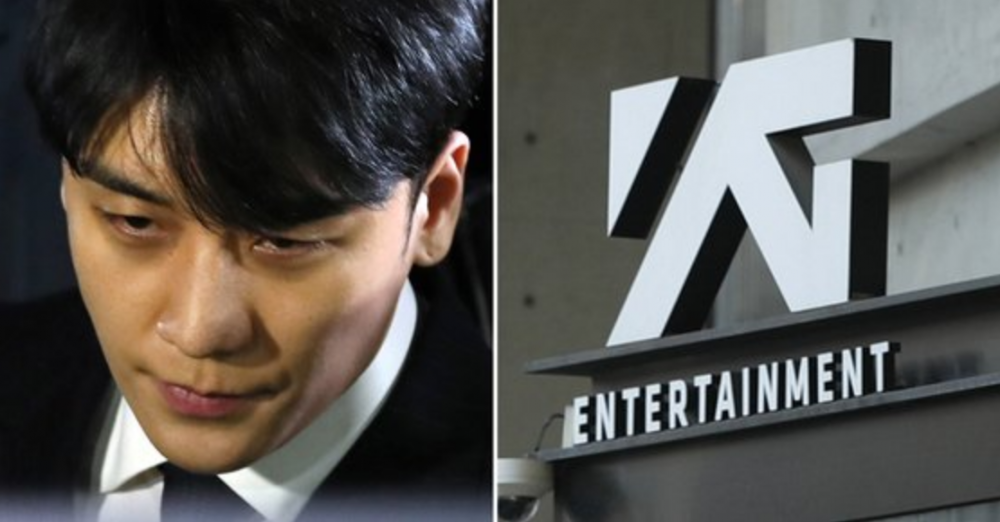 A YG Entertainment employee has mentioned former Big Bang member Seungri.
On the 1st, a YG employee left a comment under a post in the office community app "Blind". The post stated, "Tell me about one of the funniest things in your company life or work."
A YG employee left a comment writing, "Seungri not getting jailed."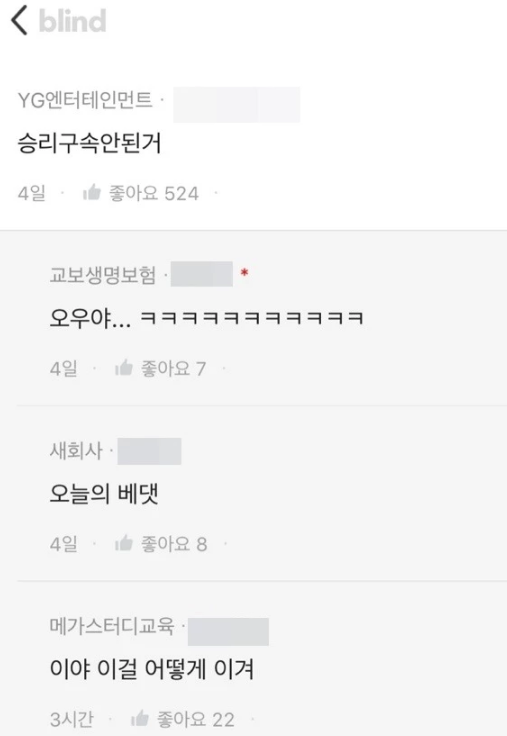 Blind is an office-only application where users have to be authenticated using their company email before they can leave a comment. The name of the company or staff will not appear until all certification procedures have been completed.
In the meantime, Seungri recently held a farewell party with "Burning Sun" friends to celebrate his upcoming military enlistment in March.
Seungri is scheduled to be tried in military court for his "Burning Sun" charges.

1. [+1,155 -100] Isn't this clear evidence that the prosecution was deeply involved in his case? The Prosecution were so lenient with him even after all that prostitution and drugs...it's really strange. Maybe because they're all things they enjoy themselves? How Seungri was able to escape with no charges and even held a farewell party is really strange. Even people like Jung Gyeom and Yoon Seok Yeol got jailed for a year for the same charges.
2. [+992, -8] It's a comedy no matter who's looking at it.
3. [+311, -6] Can this employee please leave a comment to confirm whether he's alive or not. I'm afraid for his safety considering how dangerous YG is.
4. [+38, -0] Whether or not he gets jailed, there are just too many scandals with Big Bang. Way too many for members that debuted at such a young age.
5. [+36, -0] He's even above the president. Is there more that needs to be said?ㅋㅋㅋㅋ. It's comedy at this point. Seungri is trashㄱ ㅆㄹㄱ
6. [+32, -0]ㅋLooks like the employee was angry too seeing him get away with it like thatㅋㅋㅋ. In this country justice=money. Just look at Lee Man-hee.
7. [+23, -13] From the police to the prosecution, everyone is watching his back. This is a case where even the judge keeps deflecting and places blame on the prosecutionㅋㅋ
8. [+17, -1] The class of the police is even more trash, leaving even after reports of victims being assaulted by club staff......ㅋㅋ