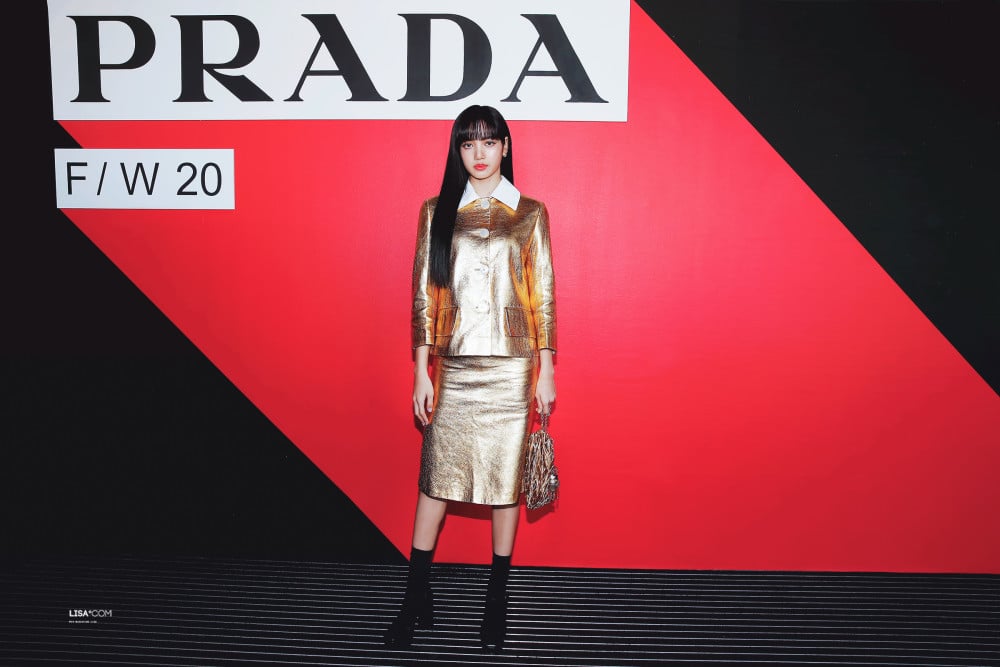 At late afternoon on the 20th Feb CET Milan time (21st Feb KST/JST), the global superstar Lalisa, made her Milan Fashion Week debut for Prada's Fall/Winter 2020 collection. Once again, the Lisa phenomenon reappeared at the fashion show, and caused disruptions with hundreds of fans assembling outside the venue and chanting her name.
On the very next day (22nd Feb JST), almost 40,000 audience in Fukuoka Japan, spotted another Lisa like magic, dancing and singing tirelessly at Blackpink's concert.
Within the last 24 hours, Lisa had already travelled across continents (incl. over 14 hours of flight), and arrived back on the soil of East Asia. After landing in Fukuoka, she headed straight to the concert venue for preparation without a hotel stop over. Fans are impressed with how this slim young woman, managed to power through the concert, while delivering performances with overflowing energy.
If the audience look closely, they would notice that her performances lack the perfect control which she usually has over her body, and she appeared unusually elated. These could be signs that she was pushing her exhausted body through the performances with tenacity, and the adrenaline had soared and eventually taken over her body.
Hopefully, Lisa's agency YG would put her health before profits in the future.