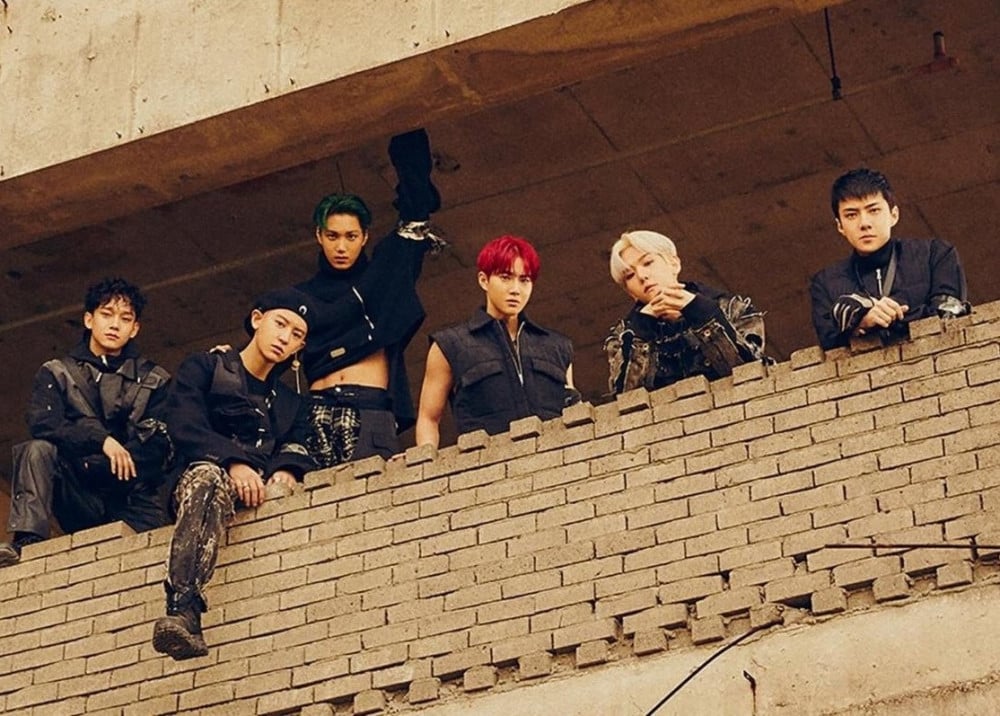 Most recently MBC reported that EXO fans(who are part of the official EXO-L fan club with a membership called "ACE") demand member Chen leave the group due to his marriage and pregnancy announcement. To provide context so that nobody will get confused. Anyone can get membership "ACE" for the official fan club through app Lysn. There is also a basic membership which most international fans choose because it's free and due to the fact that "ACE" costs 31$ for a 1-year membership, 13$ to renew each year and many benefits which are completely useless if you do not live in South Korea or anywhere near there. Many countries are not even an option when registering for membership "ACE" so you can't register even if you wanted. The membership provides benefits like membership card, welcome kit, access to exclusive online content, and priority for participation in various offline events.
Many Korean EXO-L who are "ACE" and or just stick to the usual membership shared on social media that most of them support EXO as 9 and support Chen and that the situation has gathered unnecessary attention to the wrong people who do not deserve it and has lead to a generalization about Korean EXO-L that they all want Chen to leave which is completely untrue since there are many of them that support Chen to stay but the media gives attention only to one side and that the ones who call themselves "EXO-L ACE" do not represent "ACE" members as a whole and have no right to since many do support Chen.

EXO's biggest international fanbase account @EXOGlobal already released a statement showing their support for EXO as 9 and for Chen to stay as a member and today they released an additional statement to K-POP media to report on the countless support from international EXO-L because the one-sides reports only empower the cyberbullying against Chen from a very small minority. According to their statement majority show their support and the minority who disagree in such a malicious way do not represent EXO-L.

EXO fanbase Power Of EXOLS @_PowerOfEXOLs showed their support and stance about EXO and Chen and they additionally tweeted that they have joined the EXOL OT9 Global Union. EXO FANBASE 🌎@EXOfanbase_Int another known fanbase also tweeted their stance showing their unwavering stance on the matter.

Other big fanbases like EXO Worldwide Union @WWEXO-L and INTËXØLTËĀM 🌐 @intexolteam quickly reacted to MBC's report and made their stance clear once again that they support EXO as 9 and that the minority does not represent the whole fandom.
They also released steps that you should take when you see malicious comments slandering EXO and Chen and what to be careful of since it has been reported that many international fans who do not know Korean got tricked into spreading malicious banners by that minority. There are multiple accounts on social media including twitter that are made to gather money and funds to kick Chen out of the group and some of them are really malicious and have even received permission from the police to protest in front of SM Coex on the 19th of January if SM does not meet their demands by the 18th of January. Those accounts have a very small amount of followers (around 2K) but are extremely malicious and fanbases ask of EXO-L and other K-POP fans who follow the issue to just tweet support for EXO and Chen and to please not engage with negative hashtags or comments and to just report them so that they can be suspended. Here are the instructions.
Lastly, sadly I could not mention every fanbase but I hope they know that what they do indeed get noticed and it's appreciated. EXO-L fanbases have taken the correct stance and I hope SM entertainment notices your efforts. Here are a few stances of smaller but still important fanbases that represent many EXO-L around the world.