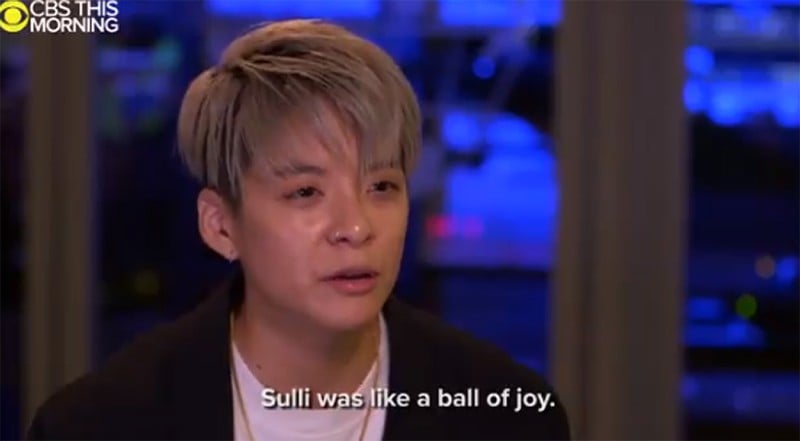 In an interview with 'CBS This Morning,' Amber Liu says of her former bandmate Sulli, "Sulli was like a ball of joy. She was always so cute, so rebellious, but you know, all right, let's do it. She was quirky. She was like, we had this joke that she's my little brother and I'm her older brother. Sulli was great and, I miss her a lot right now."
She goes on to talk about cyberbullying and online commenters.

"After she was going through some image changes and taking on different types of jobs, it's definitely not the image that she started out with and I think that change was very very surprising to people, and. I always just thought it was just like, man these people, just let her live. Let her be an artist, let her be an actress. That's what art is, it's an expression, you can't expect the same thing from the same person constantly."
She also talked about an eating disorder and the pressure of being skinny in the industry.