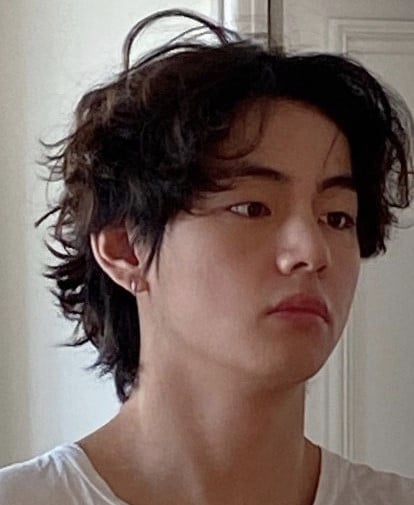 BTS V has been actively engaging with ARMYS on Weverse since the beginning of the year 2020, constantly blessing us with multiple witty comebacks, heartwarming replies and even lending a helpful hand to those in need.
Today, V came on Weverse with four back to back i-woke-up-like-this selfies flaunting his unrivaled visuals.
If you thought V could possibly not get any cuter, he compared his morning face to a pancake and wrote: "My face is pancake u know?" "bbut! you still like it right?"
As always, our hearts which are too weak for V's endearing pictures swelled up in infatuation and a chain of "Taehyung as Pancakes" threads flooded onto Twitter.
While ARMYs were brewing up a love storm on twitter for V's cuteness, V replied to a fan enquiring what he was up to with a simple "I'm tying up my hair"
The excitement of the tiniest possibility of seeing V in a ponytail had ARMYs rush to Weverse resulting in the app crashing in mere seconds.

V also trended on both domestic and international sites with multiple tags:
Understandably and rightfully so, many highlighted that we might have just missed a golden opportunity of seeing V with his hair tied up.
Hopefully, we will get tonnes of chances to see V sporting his hair in a ponytail or a bun. Until then... let's enjoy V's stunning "pancake face"